Che i Simpson predicano il futuro, era ormai fatto noto, ma forse ora stiamo esagerando!
Da qualche settimana, in Canada, è ormai possibile consumare la marijuana senza esser arrestati. Si, è stata legalizzata! Ed inutile dire, ma è stato subito boom d'acquisti, tanto che in diverse parti del Paese le scorte si sono esaurite.
Ancora una volta, I Simpson hanno predetto il futuro? Ma andiamo per gradi.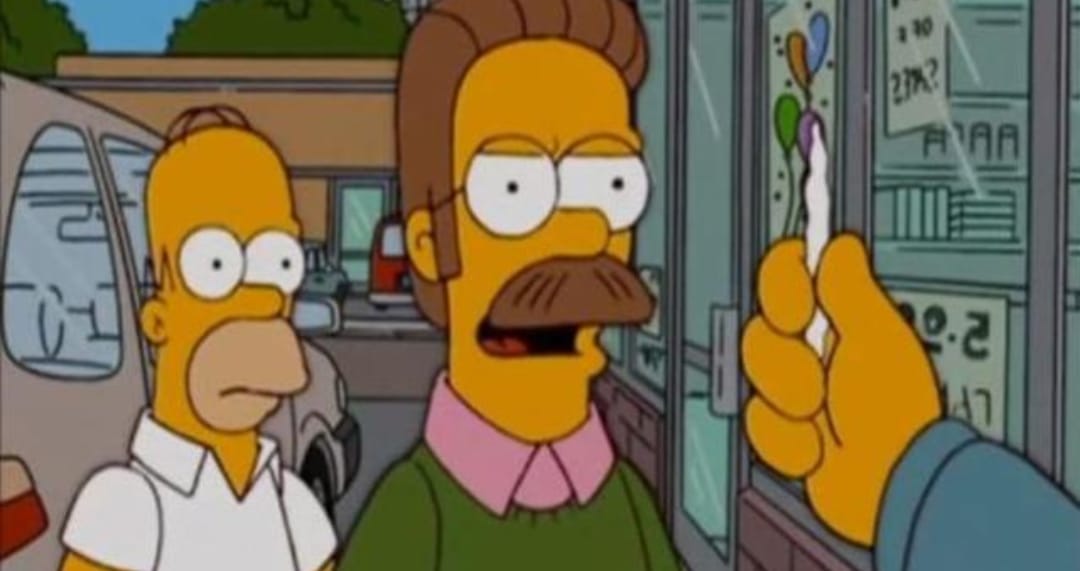 I fan più accaniti potranno ricordare che in un episodio di 13 anni fa, Midnight Rx – Bando al contrabbando, Homer, Ned, Abe e Apu si spinsero oltre il confine e iniziarono a contrabbandare farmaci, che negli Stati Uniti chiedevano obbligo di prescrizione. Fin qui tutto bene, ma sempre nello stesso episodio, incontrarono un ragazzo che è sorprendentemente la copia canadese di Ned Flanders. I due "Ned", stupiti ed attirati dalla somiglianza, iniziano a chiacchierare, ma ad un certo punto, quando il "Ned canadese" offre a Flanders uno spinello, spiegandogli che in Canada sia legale, quest'ultimo, con estremo orrore gli risponde come solo lui sa fare, da buon timorato di Dio: "Mi avevano avvertito che Satana fosse attraente!".
Come sappiamo, questa è solo una di una lunga serie di "previsioni" stranamente accurate provenienti dallo show.
Come non ricordare la previsione secondo cui la Disney avrebbe comprato la 20th Century Fox in un futuro recente, o quella dello scandalo della carne di cavallo che effettivamente ha sconvolto gli States? Addirittura in un episodio hanno predetto l'elezione di Donald Trump a Presidente degli USA! Per quest'ultima però, vi è una spiegazione più che logica: lo stesso creatore dei Simpson, Matt Groening, spiegò che l'idea che Trump diventasse presidente era così assurda e bizzarra che sembrava davvero impossibile, e invece…
La speranza di tutti gli americani, a questo punto, è che quell'episodio, intitolato Bart to the Future, si avveri fino in fondo. In quella puntata, infatti, Lisa divenne presidente e riuscì a risolvere la "crisi economica ereditata dal presidente Trump".