Orsù, amici cari,
stiam per inoltrare nostre membra e nostri futili corpi in ultraterreno viaggio.
-Si Sommo Maestro Boccaccio.
Ho deciso di abbracciare la contemporaneità e cominciare a discorrere di romanzi animati a puntate.
-Maestro, sono pronta per una nuova novella. Ho messo a scaldare il suo solito the, ma siamo già in ritardo.
Maestroo?!
Ma dov'è?
-Ehmm, chiedo venia gentil donna, ho udito chiamare l'maestro e nel mi' petto arde d'improvviso una passata emozione, son'io l'messere che cerca?
Io son Alighieri Dante, nato dalla lingua, il non-bruciato, nato dai drag… dalla poesia e padre della poesia, messere della casata de' guelfi, fiorentino di nascita ma non di costumi.
-Oh mio… non ci credo! S-st-s…sto parlando con Dante? Quel Dante?
"Ciao Laurel, sono A…"
"Scusami, non vorrei essere scortese, ma avrei molta fretta. Ha visto quest'uomo uscire da qui? Sai dove posso trovarlo?"
"No, non direi. Ma possiamo andare a cercarlo insieme, così mentre lo cerchiamo potrai raccontarmi qualcosa di te."
"Non credevo che dopo tutto quello che ci è capitato sarei stata ancora in grado di amare. Insomma, non è proprio la prima cosa a cui pensi quando sei coinvolta in quello in cui siamo coinvolti noi.
Eppure, è come se tutte le cose brutte che abbiamo vissuto fossero diventate uno scenario normale e noi dovessimo vivere senza preoccupazioni o rimorsi. È questo che mi fa più paura, che tutto questo diventi normalità."
"Dove stiamo andando?"
"A prendere una persona."
…
Didn't I make you feel like you were the only man
yeah!
An' didn't I give you nearly everything that a woman possibly can?
Honey, you know I did!
Janis intanto continua con la sua soave voce ad inondare la macchina di sublimi note.
"Laurel, non vorrei essere maleducata o cose del genere, ma cerca di farmi capire: stiamo andando a cercare Frank e hai avuto la brillante idea di invitare anche Wes in questa caccia al tesoro?"
"Dovevo passarlo a prendere prima ancora di aver ricevuto la soffiata sul luogo in cui avrei trovato Frank. Non darmi colpe che non ho.
Tra l'altro lascia fare, che probabilmente è la sua ultima occasione di farsi vedere da queste parti."
"Ehi, odio dovervi interrompere, ma vi ricordo che sono giusto qui dietro e nonostante tutto, posso ancora sentirvi."
And each time I tell myself that I, well I think I've
had enough,
but I'm gonna show you, baby, that a woman can be
tough.
"Scusa Wes, non avevo intenzione di escluderti. Che poi Laurel, illuminami, da chi avresti ricevuto la soffiata, da un certo Boccaccio?!"
"Per quale motivo sai tutte queste cose?"
"Per lo stesso motivo per il quale sto facendo questo assurdo viaggio con voi due.
Cavolo, a pensarci questa volta il Maestro non è neanche intervenuto."
-Vedi di mantenere i nervi saldi, figliuola, son qui che ascolto, ma son leggermente occupato a cercare di capire cosa sta facendo Dante e con chi, m'hai colto alla sprovvista.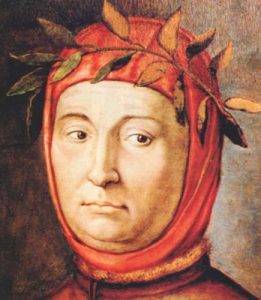 …
-E comunque. SOMMO MAESTRO BOCCACCIOOOOO!
"Ah ecco, ne sentivo già la mancanza."
I want you to come on, come on, come on, come on
and take it,
take it!
Take another little piece of my heart now, baby!
Oh, oh break it
Break another little bit of my heart now, darling
"Allora, stiamo andando a prendere Frank."
"Andiamo Wes, non cominciare anche tu, tra te e lei non so chi butterei fuori dall'auto per primo."
"Bene, non ho idea di cosa ho fatto, ma va beh. Laurel, sono sempre stata una tua fan, ora un po' meno."
"Ragazze, ci sarebbero cose più importanti di cui parlare."
"Del tipo?!"
"Beh, non so. Di me, forse?
È cominciato tutto da me, dalle mie azioni, niente è stato fatto, niente è accaduto, niente che non presupponesse la mia presenza. Sono sempre stato io il centro di tutto…
Ragazze, mi state ascoltando?"
You're out on the streets looking good,
and baby deep down in your heart I guess you know
that I ain't right,
never, never, never, never, never, never hear me when
I cry at night,
babe, and I cry all the time!
"Si, Wes, ti stiamo ascoltando, ma il tuo discorso forse è un tantino egoista, non credi?"
"Cosa? Non sono affatto egoista, sono realista!"
"Si, e io sono Janis Joplin…"
-Ah belli! Ho notato che stavate ascoltando una delle mie canzoni, mi sono sentita presa in causa.
-Janis? Janis Joplin??
-Tesoro, e so' io, si!
-Ma io ti amo Janis! È un onore poter parlare con te!
Ma. Anche tu nel Paradiso dei Poeti?
-Ahahahah, si, mi hanno trasferito quest'anno, credo sia merito della conquista del trono da parte di Dante, e devo dire che non si sta per niente male. Anzi, sono qui proprio in compagnia del Sommo Dante.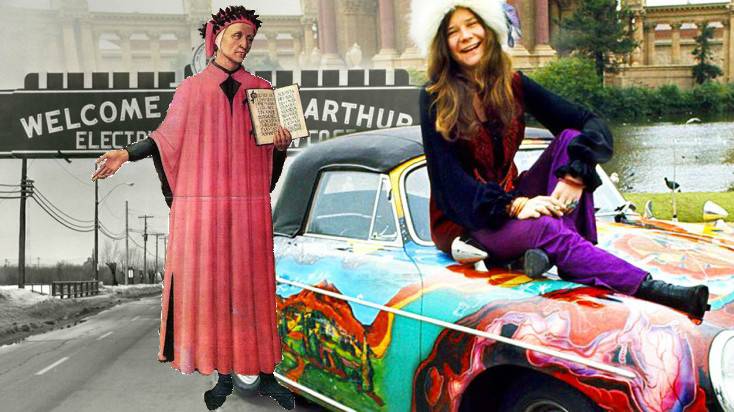 -Oh, davvero? Prima stavamo parlando e siamo stati interrotti, spero non l'abbia presa sul personale.
-Ma no figurati, credo sia troppo occupato per pensarci. Ahahahah.
-Se non sono troppo indiscreta, posso chiedere cosa sta facendo?
-Ahahaha tesoro, nun se po' dì.
Te posso solo dì che qui c'è tanta nebbia, mi vien quasi voglia di fare un concerto. A buon intenditore…
-Ah, ahahahah capisco.
Mi raccomando, attenti a non farvi beccare da… va beh, avete capito. Lui è un po' vecchio stile, legato alla tradizione, insomma siate accorti.
-Non temere!
Ah, quasi dimenticavo… un certo Ciotto (non ricordo bene) mi ha detto di presentarti un suo recente quadro.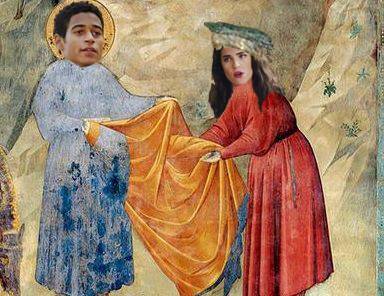 "Ok, vuoi parlare con me e Laurel, oppure continuare ad avere sedute spiritiche con persone che noi neanche riusciamo a vedere?"
"Scusate ragazzi, avete ragione. Di cosa stavamo parlando?"
"Di me! Non posso credere che …"
"Wes, posso solo immaginare la tua frustrazione, ma non siamo noi quelle con cui devi prendertela. Giusto, Laurel?"
"Concordo con la ragazza che parla con i morti Wes.
Ehmm, ragazzi, ci sarebbe un piccolo problema. "
"Non mi dire che siamo senza benzina!"
"Se vuoi posso anche non dirtelo, ma"
"Ma siamo senza benzina."
"Esattamente!"
"Laurel, Wes, ma quello lì non è …"
"Oh mio Dio, Frank. Forza, andiamo!"
Take it!
Take it! Take another little piece of my heart now,
baby,
oh, oh, break it!
Break another little bit of my heart, now darling,
yeah, yeah, yeah, yeah,
oh, oh, have a
have another little piece of my heart now, baby, hey.
You know you got it, child, if it makes you feel good.
Anticipazioni prossima puntata de' How to Get Away with Decameron:
siamo senza benzina, continuo a ripensare a Janis Joplin, a Dante e c'è così tanta tensione che potrei prendere un coltello e farne dei piccoli pezzettini, in più stiamo correndo per seguire un uomo che assomiglia tantissimo a Frank.
-Sommo Maestro, secondo lei come andrà a finire?
-Guarda, figliuola, la tua avventura è molto interessante, ma sai cosa c'è di più interessante?! Dante che saltella divertito insieme ad una strana donna urlando affermazioni in una strana lingua a me sconosciuta. Non posso credere che sia riuscito a farsi maritare prima di me!