Quanto ci manca il TGIT? Thank God It's Thursday, dedicato alle Serie di punta di Shonda Rhimes, è sempre più vicino. Le nuove stagioni di Grey's Anatomy, How To Get Away With Murder e Scandal stanno per arrivare sul piccolo schermo. Finalmente! Shondaland is back!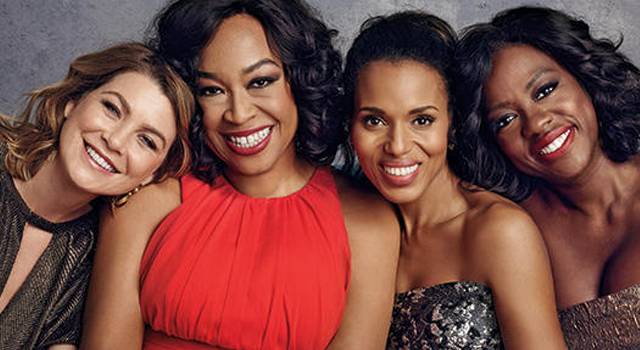 Grey's Anatomy è il medical drama più seguito. Il successo raggiunto sin dai primi anni di messa in onda è grandioso. Sebbene molti fan sostengono che ormai sia giunta l'ora di concludere la Serie, il seguito che tuttora vanta è strepitoso. In queste ore è stato rilasciato un video promozionale che ci permette di dare un primo sguardo a quello che succederà nella quattordicesima stagione (lo troverete alla fine dell'articolo!).
Cosa sappiamo sulla quattordicesima stagione? Innanzitutto, che ci farà tornare in mente i ricordi relativi alle prime stagioni di Grey's Anatomy. Siamo curiosi di vedere in che modo Shonda verrà incontro a questa nostra nostalgia dei vecchi tempi. Un piccolo indizio già c'è: sappiamo infatti che tra le corsie dell'ospedale tornerà un volto noto, quello di Teddy Altman! Quale sarà il suo rapporto con Owen Hunt? Vedremo anche dei nuovi personaggi, come il marito di Jo, Paul, e la sorella di Hunt, Megan. Questi due nomi non vi portano alla mente dei deliziosi triangoli amorosi? Ne vedremo diversi in questa stagione…
Meredith – Nathan – Megan
Jo – Alex – Paul
Amelia – Owen – Teddy
April – Jackson – Maggie
Insomma, senza dubbio ne vedremo delle belle! Tra intrighi amorosi, relazioni complicate, drammi famigliari e nuove avventure tra le corsie del Grey Sloan Memorial, il nostro medical drama preferito tornerà a farci compagnia.
La quattordicesima stagione di Grey's Anatomy verrà tramsessa a partire dal 28 settembre su ABC. La première ci terrà compagnia per ben due ore! Ecco il video promozionale dei prossimi episodi: