Il mondo delle serie tv è decisamente ricco, controverso, e ha fatto conoscere al pubblico attrici come Lea Michele (Glee) o Rachel Bilson (The O.C.).
All'apparenza le due donne non hanno assolutamente nulla in comune, tranne forse qualche ruolo simile. E a volte il colore dei capelli. E la lunghezza. E forse un po' alla lontana l'aspetto fisico. Va bene, forse sono più simili di quanto pensiamo.
Ma avete mai pensato a come potrebbe andare una gara tra Lea Michele e Rachel Bilson?
Già vi sto sentendo da lontano. La vostra prima reazione dev'essere qualcosa tipo "Ma questa dev'essere impazzita! Perché sta dicendo cose senza senso?". E invece no, quello che sto dicendo un senso ce l'ha. È frutto di un mio delirio recente, ma giuro che ha una sua logica.
Ho pensato che molto spesso ci troviamo di fronte ad attrici che hanno interpretato ruoli simili, molto amati dal pubblico. Se dal piatto della bilancia però togliamo la loro bellezza, che sicuramente è un fattore determinante per i loro fan, c'è modo di stabilire chi tra le due sia la migliore?
Ed ecco che mi sono trovata a elaborare questo nuovo gioco a tema serie tv che vede un attore (o attrice) contro l'altro. Vengono messe a confronto le loro carriere, la loro vita privata e il loro impegno nel sociale. Abbiamo pure una prova bonus nel caso si arrivasse a un pareggio. Che volete di più?
E voi? Siete pronti a dirmi se state dalla parte di Lea Michele o di Rachel Bilson?
– Prima manche "Lea Vs Rachel": carriera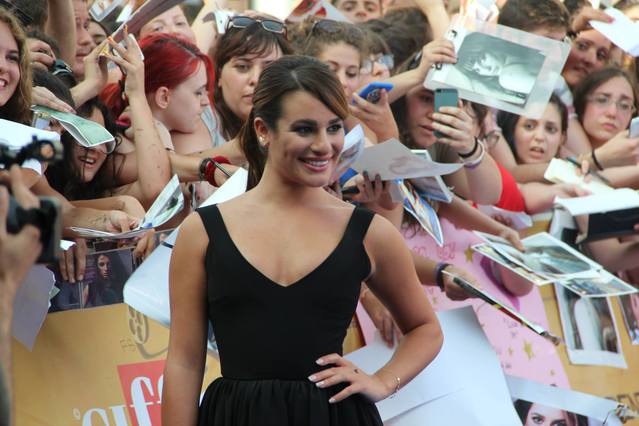 Entriamo subito nel vivo della nostra gara, confrontando le carriere delle due attrici. Rachel Bilson è approdata dalle pubblicità alle serie tv, mentre Lea Michele è partita con una carriera teatrale, e pure di tutto rispetto. Basterebbe già solo questo ad assegnarle la vittoria, ma siamo onesti: non sarebbe né giusto né equo.
Quindi ripartiamo dalle basi. Le due attrici approdano nel mondo dei teen drama: Rachel in The O.C. e Lea in Glee, con personaggi di grande successo. Dimostrano di essere entrambe molto versatili, sia per il lato comico che per quello drammatico. Lo dimostrano anche le loro interpretazioni successive: Scream Queens e The Mayor per Lea Michele, e Take Two per Rachel Bilson.
Il punto in questa manche, però, lo ottiene effettivamente Lea Michele per il piccolo ruolo ottenuto in Sons of Anarchy. È durata una sola puntata, ma ha fatto vedere di saper mostrare molti più lati di se stessa e del suo talento. Quindi: Lea 1, Rachel 0.