6 stagioni non sono bastate per rendere Girls un cult.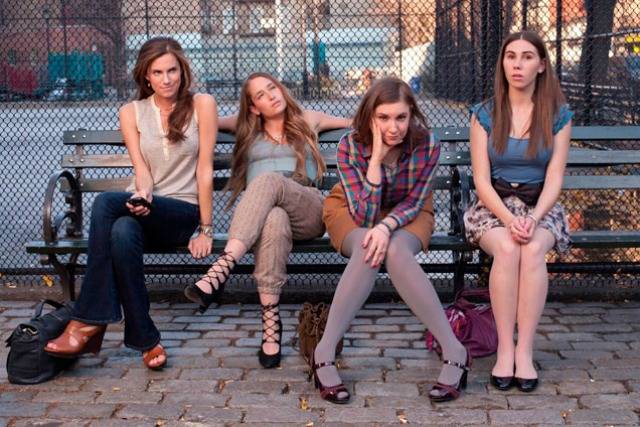 L'ultima stagione di Girls è andata in onda il 12 febbraio scorso su HBO, ma è passata inosservata quasi come tutta la Serie. La domanda sorge quindi spontanea: perché? Ovvio, non tutte le Serie diventano cult o in grado di generare un passaparola diffuso, ma il caso Girls è particolare e un po' sorprendente.
Inizia tutto da un gruppo di amiche che studiano e lavorano a New York. Okay, avete ragione, niente di clamoroso.  Girls, però, presenta un gruppo di ragazze diverse dai canoni televisivi, unite da legami e dinamiche che sembrano quanto di più assurdo possa esistere, finché non ci si rende conto che sono quanto di più vicino alla realtà.
La New York che vediamo, che vivono le Girls di Lena Duhnam, non è la patinata New York di Serena e Blair; le amiche in questione sono tutte, in un modo o nell'altro, incerte, confuse e realistiche. La base che accomuna tutte è l'incertezza del futuro, il doversi affacciare al mondo reale dopo l'università o comunque in età diciamo adulta, matura. Ognuna di loro, ha poi una serie di problematiche che, per quanto estremizzate, rappresentano in modo spiazzante le reali situazioni quotidiane.
Hannah, la protagonista, interpretata dalla creatrice della serie Lena Duhnam, studia letteratura inglese, non spicca per la sua bellezza e spesso stupisce per la sua franchezza; ha un amico "speciale", Adam, un ragazzone tanto alto quanto strano… ma strano forte! Insomma, lei se ne innamora, lui anche, ma non è che ci capiscono molto tutti e due, cioè, una relazione totalmente assurda e insana che accompagnerà Hannah tra i suoi primi lavori come scrittrice, giornalista e insegnante.
Marnie è la migliore amica di Hannah che, assieme a Shoshanna, credeva di aver capito tutto dalla vita e invece non c'ha capito una mazza, una cosa che si porterà avanti per tutta la Serie, tra inciampi più e meno clamorosi.
Poi c'è Jessa, che rappresenta un'altra piaga giovanile: la dipendenza da eroina corredata da una serie di convinzioni e scelte assurde. Insomma, le vite e personaggi della Serie si affacciano in maniera prepotente su tematiche che sono vicinissime a un pubblico che tipicamente è dedito alle Serie Tv.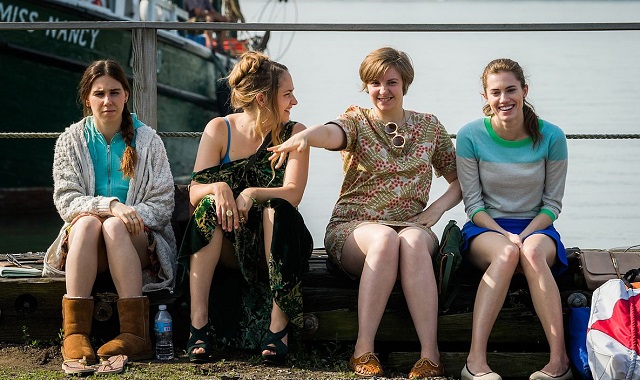 Ma allora, perché Girls non è diventata la Sex and The City della nostra generazione? Probabilmente un motivo c'è, ed è da andare a scovare nella protagonista nonché creatrice. Lena ha una personalità forte, spesso al centro di controversie e discussioni. E la sua Hannah Horvart non è da meno; non è la tipica protagonista gnocca, carismatica e problematica… è solo problematica; non è Marissa Cooper e non è neanche la madre dei Draghi, nata dalla tempesta e triccheballacche, che si salva da sola in maniera eroica .
No, Hannah inciampa continuamente, in maniera ridicola, ed è circondata da persone non sempre positive e propositive. Però, Hannah è un personaggio vero, una ragazza che sbaglia, che ama, che disprezza, che fugge e che ritorna, che combatte, poi molla e alla fine ritorna in sella, imparando dai suoi assurdi inciampi.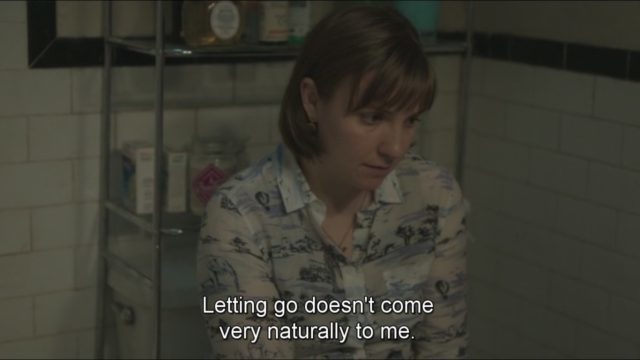 Hannah potrebbe essere quanto di più vicino a noi, così come i suoi amici potremmo averli anche noi. Non sarà mica che questa realtà, questa predominanza di elementi realistici, spaventi o 'annoi' lo spettatore? Girls è schietta, onesta, a tratti 'cruda' ma scanzonata e ridicola e di certo non accenna mai ad accantonare questo lato, né a creare il tipico happy ending telefilmico.
L'happy ending non esiste qui, per lo meno non esiste ai livelli e nelle manifestazioni a cui ci hanno abituato la Tv e il cinema. Esistono momenti di chiarezza, un attimo in cui le protagoniste capiscono una virgola della loro vita e ripartono da lì, pronte ad affrontare il prossimo disastro.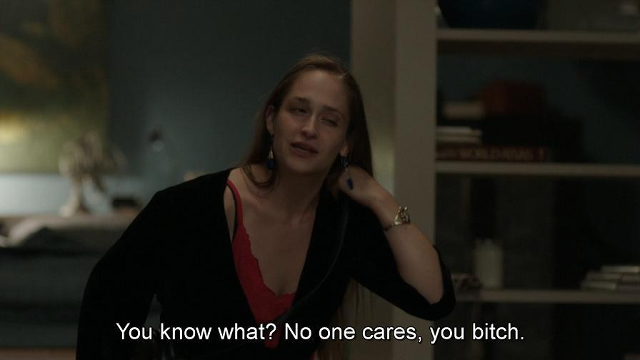 La fine di Girls ha segnato, per chi l'ha seguita, la fine di un'era. Un'era costellata da momenti topici, sarcasmo irriverente, amicizie complesse ma profonde, realtà frustranti e diffuse ovunque. Le Girls di Lena sono state delle compagne sottovalutate, dietro le quali si nascondono tanti errori e insegnamenti che sembrano banali ma sono realmente preziosi.
Il bello però della nostra generazione è che abbiamo la possibilità di recuperare, aggiornarci e ritornare sui nostri passi: Girls è lì che vi attende, silenziosa e discreta, ma pronta a lasciarvi a bocca aperta e con il cuore gonfio di sentimenti ma anche di stupore. Non è mai troppo tardi per recuperare Girls!