The Gifted è la nuova Serie Tv che approderà sugli schermi della Fox il 2 ottobre. Basata sugli X-Men della Marvel, è molto legata ai film della saga. Dopo il successo otenuto da Legion, l'emittente ha voluto puntare su questa nuova Serie Tv, incentrata sui mutanti della Marvel. Dopo aver trasmesso il trailer, la Fox ha mandato in onda anche i primi sei minuti di The Gifted (troverete il video in fondo all'articolo!).
I protagonisti di The Gifted sono una coppia di genitori che scoprono, con grande sorpresa, che i loro figli hanno dei poteri mutanti. La famiglia, costretta a scappare da un governo ostile, si avvicina a un gruppo di mutanti e vi si allea. Insieme, dovranno lottare per sopravvivere. Reed (Stephen Moyer), padre dei due ragazzi e avvocato ambizioso, tenta di di bilanciare il suo lavoro presso l'ufficio del procuratore distrettuale con le sue faccende familiari. Kate (Amy Acker) è la moglie di Reed, dal quale però vuole separarsi. Quando scopre la particolarità dei figli, la sua vita ha una svolta. Capisce di essere una donna molto forte. I due figli sono Lauren (Natalie Alyn Lind) e Andy (Percy Hynes White). Lauren è una ragazza bella, popolare e furba: rappresenta il modello della ragazza perfetta. Andy, fratello minore, controlla il suo dono a fatica e quando si arrabbia combina grossi guai.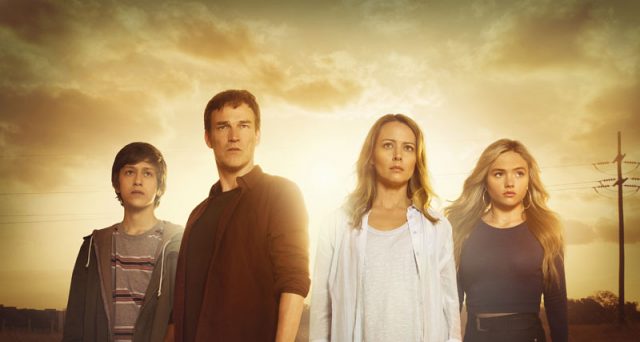 Il primo episodio di The Gifted andrà in onda il 2 ottobre sugli schermi americani. È stato diretto da Bryan Singer, che ha lavorato a quattro film della saga degli X-Men. Possiamo dire di essere nelle mani di un vero esperto! Non ne rimarremo delusi!
Manca davvero poco alla première di The Gifted. Mentre attendiamo di vedere il primo episodio, eccone i primi sei minuti, diffusi dalla Fox: