Attenzione: evitate la lettura se non volete imbattervi in spoiler sulla 6×03 di Game of Thrones. 
Una delle frasi più iconiche di Game of Thrones è "The North Remembers". La ricordano tutti e tutti, in fondo, ci sperano dai tempi delle Nozze Rosse. Tutti, tranne Ramsay Bolton, uno che ha dimostrato di avere scarsa memoria e pochissima lungimiranza. In un articolo di sette giorni fa, avevamo sottolineato tutti gli errori tattici del figlio bastardo di Roose, potenzialmente fatali al punto da decretarne la morte. Gli sviluppi che ci ha offerto Oathbreaker, terzo episodio della sesta stagione, amplificano una sensazione che potrebbe diventare presto realtà.
Cosa è successo?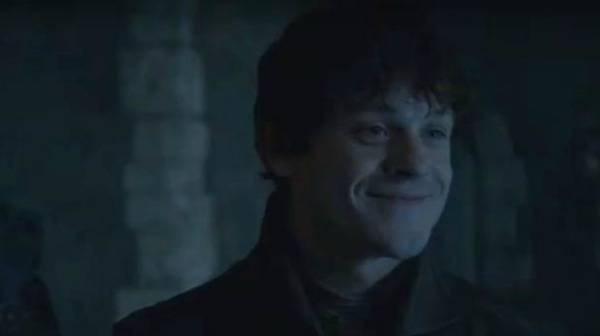 Facciamo il punto della situazione a Grande Inverno. Ramsay, temendo di perdere il diritto di successione, ha eliminato Roose, Walda e il fratellastro neonato, manifestando l'intenzione di attaccare Castello Nero per far fuori Jon Snow e rafforzare l'egemonia sui territori un tempo controllati dagli Stark.
Per farlo, avrà bisogno di un esercito forte e unito. Un esercito fedele ai Bolton e al nuovo Lord, sopratutto. Un esercito fondato su alleanze solide e ben definite, prima di tutto. Il problema di Ramsay è che le casate un tempo affiliate agli Stark hanno ottima memoria e non sarà semplice metterle d'accordo. Per il momento, tuttavia, sembra che tutti gli sviluppi giochino a favore di Ramsay. I Karstark, rancorosi nei confronti degli Stark dai tempi della morte di Rickard, giustiziato dallo stesso Robb, stanno con i Bolton, e fin qui ci sono pochi dubbi. Le certezze, però, sono finite. I Manderly e, sopratutto, gli Umber, casate vicinissime alla causa Stark, potrebbero rivelarsi invece delle fastidiosissime spine nel fianco.
Chi ha visto la 6×03 di Game of Thrones penserà che i conti non tornino. Gli Umber, rappresentati da Small Jon, si sono presentati al cospetto di Ramsay con un graditissimo triplo regalo: Rickon Stark, Osha e la testa del metalupo Cagnaccio. Non hanno prestato giuramento (questo aspetto non è da sottovalutare), ma hanno fatto addirittura di meglio: Rickon è infatti il legittimo erede al trono di Grande Inverno (Bran è dato per disperso, Jon è un bastardo e la linea di successione femminile rappresentata da Sansa è in secondo piano), e la sua morte stabilizzerebbe maggiormente la posizione dei Bolton.
Cosa potrebbe succedere?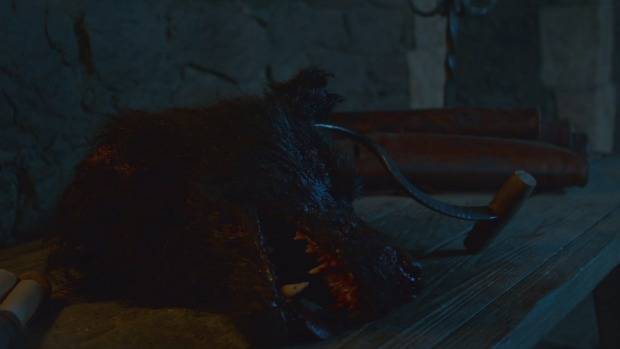 Finora è tutto chiaro, ma c'è un piccolo problema da non trascurare: la testa di Cagnaccio potrebbe non essere vera, e se così fosse gli Umber starebbero tramando contro i Bolton, dando vita ad una serie di scenari che infonderebbero un senso più profondo all'espressione "The North Remembers".
Cosa ci fa pensare che quella testa non sia vera e si possa rivelare il Cavallo di Troia degli Umber?
Un "precedente" che ci offre il ventinovesimo capitolo de "La danza dei draghi", prima di tutto. Partendo dal presupposto che lo scenario proposto è diversissimo da quello inquadrato nella serie tv (Stannis è ancora vivo, giusto per fare un esempio), c'è un passaggio che ci fa riflettere. Ser Davos è prigioniero dei Manderly (casata del Nord fedele agli Stark) e la famiglia inganna Roose Bolton simulando la morte del Cavaliere delle Cipolle. Davos, in realtà, non è stato giustiziato, è diventato un agente segreto dei Manderly e parte per questo alla ricerca di Rickon, dato per disperso da tempo. L'obiettivo è ingannare i Bolton per riportare gli Stark al potere e allo stesso tempo far sì che i Frey liberino Wylis, figlio di Wyman.
Come ben sappiamo, la serie tv si è allontanata progressivamente dai libri, trovando nella sesta stagione una totale indipendenza, ma l'atteggiamento degli Umber, restii al giuramento, oltre alla reazione di Rickon, freddissimo nel momento in cui viene mostrata la testa dell'amatissimo Cagnaccio e alle dimensioni della testa del metalupo (il più grande della cucciolata donata ai giovani Stark, ma in questo caso più piccole sia di quelle di Spettro che di Vento Grigio, nonostante quest'ultimo sia morto tre anni prima), lasciano intendere che ci possa essere qualcosa sotto. Un tradimento affine a quello dei Manderly nei libri, per esempio. Un progetto per far fuori Ramsay e riportare al potere gli Stark con un ruolo importante al fianco del giovanissimo regnante, sopratutto.
Difficile immaginare perché gli Umber dovrebbero sostenere una causa persa (al momento, almeno) e rinunciare alla protezione dei Bolton (i loro territori sono piuttosto vicini alla Barriera e temono un'invasione da parte dei Bruti), ma ci si può fare un'idea. Nel mondo di Westeros i giuramenti hanno un valore importante, e non tutti sono pragmatici come Roose Bolton, pronto a pugnalare Robb Stark in nome di un tornaconto personale. Gli uomini del Nord sono uomini d'onore (nei libri, più che nella serie tv), e i Bolton non sono altro che degli usurpatori. Un paio di indizi non fanno una prova, ma lasciano spazio ad un dubbio lecito: sarà la buona memoria del Nord ad uccidere Ramsay, reo di essersi isolato eccessivamente?
Proviamo a immaginare gli scenari possibili.
Ramsay verrà tradito in battaglia, oppure combatterà anche contro gli Umber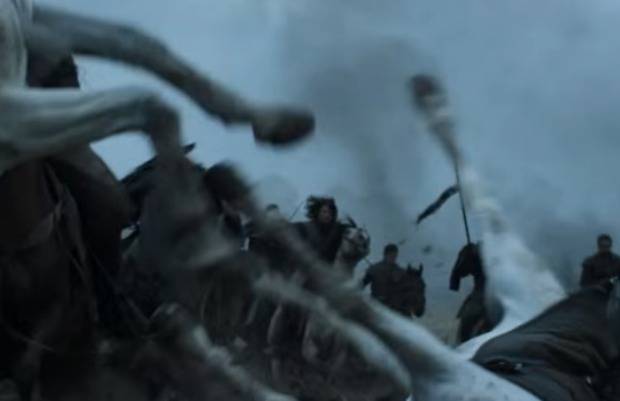 I trailer rilasciati prima del 24 aprile ci avevano offerto uno scenario che, puntata dopo puntata, sembra concretizzarsi sempre più: Jon Snow, sostenuto dai Bruti (e molto probabilmente non solo da essi), combatterà contro i Bolton (ad un certo si intravede un vessillo della casata di Ramsay dietro la testa di Tormund) per riconquistare Winterfell e proteggere Castello Nero. Una battaglia campale, e al momento non possiamo sapere se l'eventuale tradimento degli Umber si concretizzerà prima o dopo la guerra. Optiamo per la prima ipotesi, sopratutto se si pensa che Rickon è finito in pessime mani.
In questo caso, gli Umber potrebbero combattere in sostegno degli Stark (si dovrà valutare in questo senso il ruolo chiave di Sansa, sopratutto in considerazione della corsia preferenziale che la riavvicinerebbe a Ditocorto, protettore di Nido dell'Aquila). Ramsay rischierebbe di trovarsi in netto svantaggio numerico (un'alleanza con i Greyjoy e i Frey sarebbe risultata vitale) e probabilmente pagherebbe a carissimo prezzo tutti gli errori tattici di cui si è reso protagonista.
Secondo scenario, al momento il più concreto. Cagnaccio è realmente morto, Rickon rischia di fare una brutta fine nell'arco di pochissimo tempo e la nostra fiducia nei confronti della buona memoria del Nord non verrebbe ripagata. Ramsay non sarebbe comunque al sicuro (la teoria proposta una settimana fa sarebbe ancora valida), ma avrebbe trovato un manipolo di alleati all'altezza. Dei bastardi. Dei bastardi poco lungimiranti. Dei bastardi che potrebbero esser fatti fuori da un altro bastardo, quello buono. Staremo a vedere.
Antonio Casu