Ormai non c'è giorno che passi senza che ci sia una notizia su Game of Thrones. In particolare, questa volta il produttore della serie HBO ha dichiarato che questa sarà una stagione finale "ossessiva". Le riprese, come annunciato in questo articolo, si sono concluse anche se Kit Harington come promesso non ha ancora tagliato "Jon Snow" dalla sua vita. La copertina di Entertainment Weekly è dedicata ai protagonisti, zia Daenerys e nipote Jon pronti per le vacanze invernali a Winterfell.
La serie, infatti, sarà praticamente ambientata nella capitale del Nord per combattere la guerra contro il Re della Notte e il suo esercito di morti. L'ottava e ultima stagione si aprirà con l'arrivo di Jon e Daenerys a Winterfell dove una non contenta Sansa li aspetta. Byan Cogman ha anticipato qualcosa riguardo questa stagione: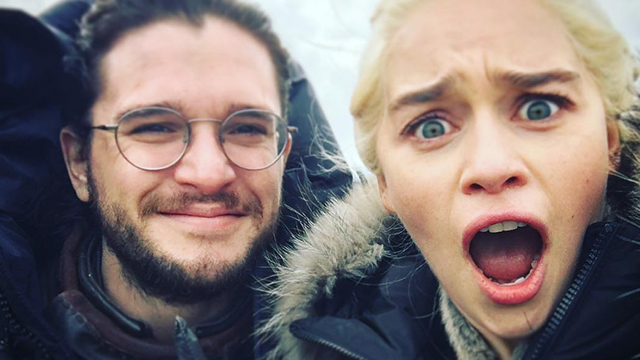 "Riguarderà tutti questi personaggi così diversi che si ritrovano assieme per affrontare un nemico comune, fare i conti col loro stesso passato e decidere chi vogliono essere di fronte a morte certa. Sarà una stagione finale ossessiva, incredibilmente emozionante e agrodolce, che penso onorerà le intenzioni di George R.R. Martin, ovvero quella di ribaltare completamente la storia"
Non sappiamo se saranno veramente onorate le idee di Martin fin quando non vedremo il libro, ma sicuramente le varie reazioni del cast vanno in un'unica direzione: la grandiosità del finale è immensa e ci lascerà senza parole. Intanto, nei vari progetti di George R.R. Martin c'è la pubblicazione del libro sui Targaryen che uscirà il 20 novembre e la produzione del primo prequel di Game of Thrones intitolato The Long Night con Naomi Watt entrata a far parte del cast.
Un calendario bello pieno quello del 2019 se solo ci facessero sapere la data!