Ci sono alcune serie tv che hanno una fotografia spettacolare o un pathos talmente alto che vederle sul pc sarebbe uno spreco. Serie come Game of Thrones, che ci regalano scenari fantasy di luoghi in cui vorremo perderci, posti che il pc non ci consente di visitare a pieno nel suo piccolo schermo. Vediamo, quindi, 7 serie tv che è giusto godersi nel cinema di casa nostra.
1) Games of Thrones
Game of Thrones è la saga di George R. R. Martin e si basa su una complessa rete di intrighi e battaglie in un contesto fantasy e al cui vertice si trova l'agognato Trono di Spade. Ad arricchire il fascino delle storie c'è una fantastica fotografia composta da luoghi magnifici e suggestivi. La serie è ambientata in un mondo diviso tra Westeros ed Essos, e le scene sono state girate in Islanda, Spagna, Croazia, Regno Unito e Malta. Molte delle immagini sono diventate iconiche, come quelle del bacio tra Daenerys e Jon Snow con una cascata sullo sfondo e i colori invernali che incorniciano la scena. Dorne, invece, è un luogo più esotico e caldo che contrasta con le algide cascate della zona di Westeros. Insomma, Game of Thrones è sicuramente da vedere su un maxi schermo che ci consenta di entrare al meglio nel mondo fantasy.
2) Fargo
Fargo si ispira all'omonimo film dei fratelli Coen. La serie è composta da quattro stagioni ambientate in Minnesota, ma in contesti storici diversi. Si tratta principalmente di storie criminali, ma a contornare la trama ci sono elementi sociologici e crime, se non anche sovrannaturali. Il fascino scenografico di Fargo è diverso da quello paesaggistico di Game Of Thrones, qui si punta più a una fotografia che incalza i luoghi culturali come il sapore vintage degli anni 50′ o il pathos degli anni 70′. Perché vedere Fargo in tv? perché la neve non è soltanto neve, le case non sono soltanto case e la metafora esistenziale dietro questi luoghi deve essere assorbita appieno.
3) Sense8
Sense8 è il capolavoro delle sorelle Wachowski, note al grande pubblico per Matrix. La serie racconta la storia di otto sconosciuti che si ritrovano psichicamente connessi l'uno con l'altro nonostante non si conoscano. Sense8 è la storia del legame intimo e umano che supera le barriere etniche, culturali e architettoniche per approdare a una dimensione universale e umana insieme. Gli otto protagonisti provengono da otto parti diverse del mondo: America, India, Messico, Corea, Africa, Islanda e Germania. Inutile sottolineare la bellezza di tutti questi luoghi, ma la potenza scenografica si realizza soprattutto durante le connessioni psichiche dei protagonisti. Le scene di sesso e delle connessioni sono magistralmente girate per farci sentire parte della storia, e la natura aggiunge a questi corpi vibranti un potere universale. Sul pc tutto questo si perde almeno in parte.
4) Ozark
Ozark è ormai giunta al termine (qui la recensione del finale) e abbiamo già la malinconia, come quando si lascia un posto lontano che non si visiterà più. Questa serie così avvincente e intricata ci ha regalato il sapore del crime, ma anche personaggi con una psicologia complessa. Le scene alternano velocità di azione a momenti introspettivi e intimi; a volte vediamo bellissimi paesaggi dell'America più selvaggia, altre volte luoghi artificiali asettici o angoscianti. Il turbinio di questi habitus geografici e umani è composto da personaggi eccentrici come Darlene Snell o Ruth Benedict (con una forza d'animo che straripa da questo esile corpo). Insomma, Ozark è da guardare in TV per godersi le forme recitative di questo mondo complesso.
5) Stranger Things
Stranger Things è la serie tv per gli amanti degli anni '80/90′. C'è tutto ciò che riguarda l'infanzia dei millennials come PlayStation, D&D, giochi da tavolo, cinema, musica e telefilm dei tempi, ed è inevitabile riconoscersi in tutto questo. Eppure la serie non è solo uno specchio del nostro passato ma ha qualcosa di nuovo e attuale soprattutto grazie al personaggio di Undici, la bambina dai poteri ESP che simboleggia gli adolescenti di oggi. Poi c'è il Sottosopra con i demogorgoni, che ogni tanto si affacciano nel mondo normale. Se amate Stand By Me, i Goonies, It ed ET vorrete sicuramente guardare questa serie in tv per assaporare ancora il cinema d'altri tempi.
6) Westworld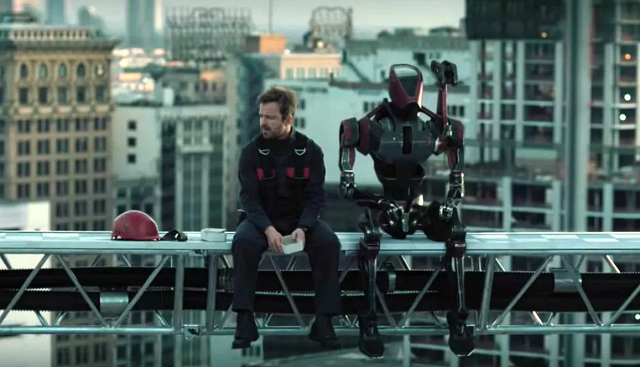 Westworld è un tipo di fantascienza che ricorda Jurassic Park. In un futuro non definito esiste un parco di intelligenze artificiali uguali all'uomo e creati dalla Delos Inc. In questo parco gli androidi credono di vivere nel periodo del far west, ma nella realtà sono i giocattoli degli umani che li violentano e uccidono per puro divertimento. Lo scenario è simile al classico far west, ma nella terza stagione l'ambientazione si spingerà più verso il futuristico (e probabilmente anche nella quarta). Westworld è l'esatta realizzazione di uno scenario che tutti temiamo di vedere prima o poi nella vita, non è un mondo romanzato e magico come quello di Game Of Thrones ma è più la personificazione delle nostre paure e dovremo poterle osservare bene per renderci conto di ciò che è sbagliato nella società.
7) Twin Peaks
Twin Peaks è il capolavoro di David Lynch ed è la rappresentazione dei suoi viaggi onirici e anche dell'inconscio di ogni singolo personaggio. Dale Cooper arriva a Twin Peaks per investigare sull'omicidio di Laura Palmer e da lì rimarrà incastrato in una serie di assurdi eventi al cui vertice c'è la loggia nera. Inutile dire quanto Twin Peaks sia da guardare in un maxi schermo al buio e con silenzio stampa, chi apprezza l'opera non ha bisogno di essere convinto. Lynch stesso ha lasciato il cinema perché non accetta che una serie tv o un film venga mercificato e visto da un pc.