# #
Quando si parla di Game of Thrones, le prime immagini che ci vengono in mente sono probabilmente legate ad alcuni dei personaggi più iconici e memorabili che l'epico show della HBO ha saputo regalarci. Facile quindi che la mente voli subito a Tyrion, Cersei, Daenerys, Arya o, perché no, anche allo stesso Jon Snow. Seppur su quest'ultimo con qualche riserva. Almeno personalmente.
# #
Questi personaggi sono stati contraddistinti da una straordinaria scrittura narrativa, dei libri di Martin prima, e degli showrunner poi, che ha permesso loro di emergere per profondità, tridimensionalità e acume. Personaggi perfettamente calati negli intrighi e nelle dinamiche sottili e raffinate che hanno contraddistinto l'intricata trama della serie più importante dell'ultima decade. E forse non solo.
Ma nell'oceanica pletora di personaggi principali e secondari che hanno costellato le otto stagioni di Game of Thrones ve ne sono alcuni che hanno manifestato un'indiscutibile ingenuità. Questo non vuol dire che non abbiano compiuto azioni mirabili o rilevanti, ma che alla fine pesando tutto risultano fortemente condizionati da questo aspetto. Per questo motivo il personaggio di Jon Snow non ho ritenuto opportuno farlo confluire in questo elenco. Seppure indubbiamente l'ingenuità è uno degli aspetti che lo hanno caratterizzato.
# #
Scopriamo quindi la classifica dei 5 personaggi più ingenui in Game of Thrones. E soprattutto perché ci sono finiti dentro.
5. Tommen Baratheon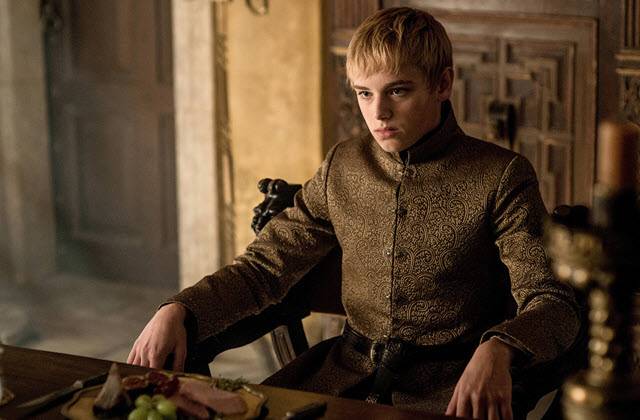 L'ufficiale terzogenito di re Robert è un bambino ed è anche l'erede dei Sette Regni dopo suo fratello Joffrey. In seguito diviene sovrano di questi alla morte del crudele fratello. Come Joffrey, pure lui è in realtà nato dall'incesto tra la madre e il gemello Jaime. Tommen dicevamo è un bambino, è molto docile, gentile e facilmente manipolabile, spesso vittima delle prepotenze proprio dal consanguineo e ha solo sette anni all'inizio della saga.
Quindi sicuramente gli si può perdonare quella che è una caratteristica indubbiamente comprensibile per la sua giovane età. Resta però il fatto che altri suoi coetanei presentati in Game of Thrones risultino molto più scaltri e svegli al suo confronto. Capaci di reagire e maturare, anche forzatamente per gli eventi in cui si trovano scaraventati, divenendo dei giovani adulti. O quantomeno non così ingenui come ne esce, purtroppo e drammaticamente, il povero Tommen.
Se è quindi pur vero che non ha colpe è necessario inserirlo di diritto al gradino più basso di questa particolare classifica tra i più ingenui in Game of Thrones.