L'interprete del famigerato Night King di Game of Thrones, Vladimir Furdik è tante cose: è inquietante, è misterioso, è uno stuntman ed è anche un tifoso della Lazio!
Lo stuntman più famoso di Game of Thrones è intervenuto nel programma radiofonico "Mi stai sul calcio" , trasmissione calcistica che si concentra soprattutto sulla squadra della Lazio.
Furdik durante l'intervista ha raccontato un divertente aneddoto che spiega questa sua strana passione per la squadra biancoceleste. Ha dichiarato:
"Tanti anni fa venni a Roma, sinceramente non so quanto tempo sia passato. Entrai in un bar e mi scambiarono per Poborsky, all'epoca era un calciatore della Lazio. Ci somigliavamo molto, tutti mi indicarono e dissero: "Ragazzi, c'è Karel". Invece io ero lì solo per girare Gangs of New York."
Ma gli Estranei di Game of Thrones che cosa hanno in comune con la Lazio?
Quale altro dettaglio lega Vladimir Furdik con la squadra? La risposta ce la da direttamente lo stuntman:
"E poi gli "Estranei" (il suo esercito, ndr) sono dello stesso colore, biancocelesti… quindi sì, lo posso dire, forza Lazio! Spero che la squadra vinca ogni anno. Amo Roma e l'Italia, le auguro tutte le gioie possibili."
Ora, io non so chi di voi sia tifoso sfegatato della Lazio, ma questo tifo da parte di chi ha interpretato lo spietato Night King potrebbe essere preso in due modi ben distinti.
Potrebbe influenzare la motivazione a non fermarsi mai (proprio come il suo personaggio in Game of Thrones) oppure potrebbe non essere visto proprio nel migliore dei modi (dato che il Night King non è stato un buono ed inoltre aveva intenzione di conquistare tutta Westeros!).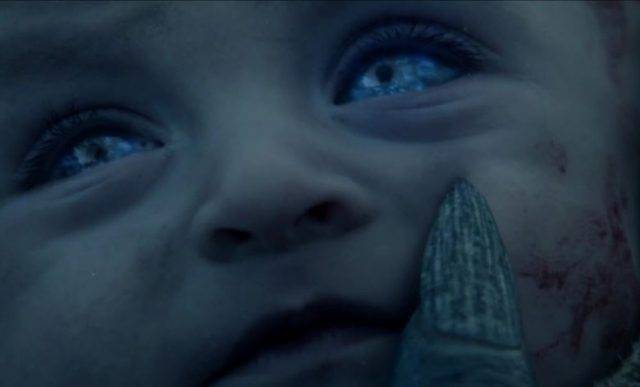 Durante l'intervista gli argomenti sono spaziati dal calcio all'esplosione della sua carriera dopo Game of Thrones.
È interessante capire quale sia stata la percezione dello stuntman rispetto al suo personaggio. Ecco le sue parole:
"Non pensavo che il mio personaggio potesse arrivare in questo modo al grande pubblico. Mi sono un po' stupito, sul set non si ha la coscienza di quanto possa diventare determinante il proprio ruolo nell'economia della storia. Game of Thrones è una lotta continua tra casate per la conquista dei sette regni, il Night King è qualcosa di misterioso, che nella realtà non esiste. Forse per questo affascina."
Beh, tra tutte le curiosità che potevano essere diffuse su Game of Thrones, non ci aspettavamo di sicuro questo assist alla Lazio dal Night King!