Alcune serie, tipo Game of Thrones, ci hanno offerto su un piatto d'argento eroi carismatici e coraggiosi che, salvando il mondo o anche solo un piccola parte di esso, ci hanno entusiasmato enormemente.
Nelle serie migliori ci viene addirittura svelato il loro lato più intimo e nascosto, o meglio ancora come in The Boys quello più oscuro e spietato.
In altre, invece, semplicemente conosciamo personaggi che "decidono" di diventare gli eroi della situazione, spesso a discapito del vero eroe della serie o anche solo creando notevoli disagi durante i loro eroici tentativi.
Ancora peggio poi, certe volte vediamo personaggi "diventare" eroi nonostante non avessero alcuna intenzione di farlo.
In questa classifica raccoglieremo per voi dunque tutti quegli eroi borderline che vanno dal "ci dispiace caro ma tocca a te" a quelli che, piuttosto che dirgli grazie, vorremmo solo dirgli "ma chi te lo ha chiesto?". Specie perché in alcuni casi le conseguenze delle loro impulsive azioni sono state davvero tremende.
Partiamo subito toccandola piano, con il nome di un gran pasticcione dai cui errori sono scaturite solo risate.
1) Kirk Gleason – Gilmore Girls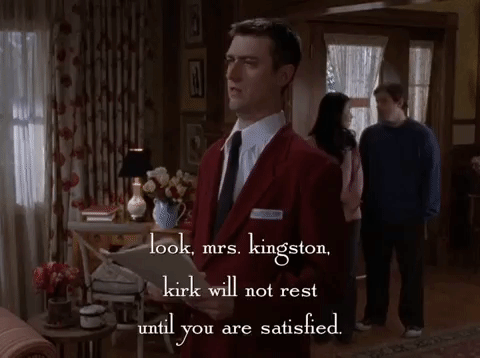 Ammettetelo… pochi di voi sapevano il cognome dell'onnipresente Kirk.
Già, perché come ogni vero eroe che si rispetti, Kirk non necessita di un'identità precisa. Negli episodi di Una Mamma per Amica lo abbiamo visto impegnato in una quantità infinita di mansioni diverse, alcune davvero improbabili tra l'altro. Paracadutista, commesso di profumeria, venditore di tappetini per la doccia, dog sitter, installatore di allarmi, regista anticonformista e così via. Le attività di Kirk sono innumerevoli e una più assurda dell'altra.
Fedele seguace di Taylor Doose, che non fa che approfittare della sua devozione affidandogli incarichi assurdi fino a quando finisce puntualmente per ricordarsi che Kirk non è in grado di portarne a termine nemmeno uno.
Se non fosse che spesso le sue intromissioni amichevoli nelle vite altrui hanno portato a momenti esilaranti per le ragazze Gilmore, sarebbe davvero difficile perdonargli tutte le sue spontaneità da eroe.
E tolta la curiosa e variegata comunità di soggettoni presenti a Stars Hollow, chi mai vorrebbe Kirk come vicino di casa?
2) Nick Miller – New Girl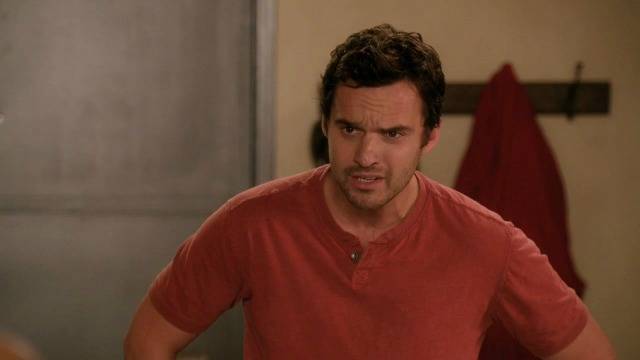 Continuiamo a prenderla larga, prima di tirare fuori quei nomi dal cilindro che scateneranno senz'altro polemiche, e proseguiamo con la scia degli eroi non richiesti.
Eccone un altro che si rifiuta di chiedere aiuto a chiunque e pretende di risolvere sempre qualsiasi soluzione da solo, soprattutto se bisogna tirar fuori dei soldi. Il suo superpotere? L'insofferenza verso il mondo. Le sue armi? Grugniti e metodi bruschi per aggiustare tutto ciò che non va, che si tratti di un rubinetto rotto, un gioco per bambini o una relazione.
Nick s'improvvisa spesso come la soluzione per i suoi amici finendo sempre per fare più danni di prima. Un giovane vecchio, come lui spesso si è autodefinito, che pensa di saperne di più di tutti gli altri.
3) Peter Petrelli – Heroes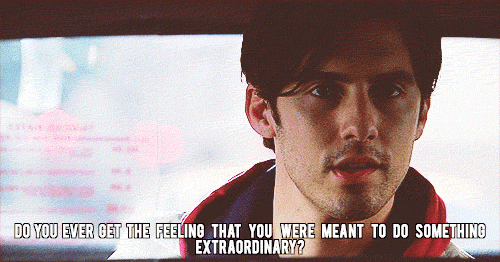 Cambiamo rotta e iniziamo a muoverci verso quegli eroi, veri stavolta, che più che un rubinetto che perde sono chiamati a dover letteralmente salvare il mondo.
Milo Ventimiglia, tra le due parentesi che lo hanno reso più famoso, Gilmore Girls e This Is Us (e voleva fare persino Batman), può annoverare anche il ruolo dell'eroe inconsapevole in Heroes. Il suo Peter è l'esempio perfetto della seconda categoria a cui appartengono gli "eroi involontari".
E cioè quelli che non vorrebbero ma devono.
In questa serie, la cui prima stagione rimane una cosa davvero bellissima a differenza di quelle che l'hanno seguita, Milo Ventimiglia interpreta Peter Petrelli, ragazzo timido e problematico fratello di un politico ingombrante che scopre (come gli altri protagonisti della serie) di avere un potere inumano.
Il suo è, manco a dirlo, il più potente di tutti quelli mostrati e di conseguenza gli sarà impossibile chiamarsi fuori dalla lotta con Sylar, pericolosissimo killer dotato anche lui di poteri ma soprattutto di cattive intenzioni.
Arriva il turno di Game of Thrones e chi se non colui che non sa niente poteva finire in questa lista?
4) Jon Snow – Game of Thrones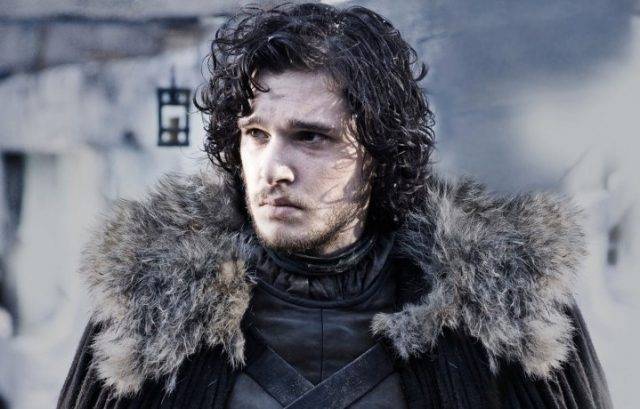 Proseguiamo con la categoria di eroi che stavano più volentieri a farsi i fatti loro ma sono stati chiamati a fare il grosso per tutti gli altri.
Il personaggio di Jon Snow, nel corso delle otto stagioni dello show, ha davvero vissuto ogni aspetto del sto ai margini della vicenda ma ci finisco sempre in mezzo.
Al povero Jon, a differenza di chi lo ha preceduto in questa lista, bisogna anche imputare una mancanza di piglio eroico diciamo, come Peter Petrelli non è consapevole di chi è (solo l'erede al trono più ambito del mondo, capirai), ma anche quando lo scopre pare fregargliene meno del nome del vincitore di Sanremo del 1963.
Jon salverà molte vite, e quando non riuscirà a farlo tenterà comunque fino all'ultimo di riuscirci. Detto questo: il ruolo dell'eroe gli calza quanto gli donerebbe un tubino da Posh Spice.
5) Tig Trager – Sons of Anarchy
Ecco… non potevamo non mettere pure lui, considerata la sua tendenza a decidere di svoltare da solo le delicate e pericolosissime controversie in cui si trovano i SAMCRO, finendo per fare un vero macello.
Tig è l'esempio perfetto della terza categoria di eroi, e cioè quelli del "no ti prego! Faccio da solo". Sì, perché anche quando Tig è mosso dalle più onorevoli intenzioni finisce per far ammazzare qualcuno. A lui dobbiamo la perdita del più amato figlio dell'Anarchia, che non vi spoileriamo, e di molte altre innumerevoli idiozie.
Non che gli altri SAMCRO avessero Unipol scritto sul gilet sia chiaro, diciamo però che Tig è sempre stata l'imprevedibile mina vagante del gruppo.
E quando una mina vagante si mette in testa di fare l'eroe… beh, si salvi chi può!