Sta per succedere davvero, anche se molti di noi non vogliono rendersene conto. Game of Thrones finirà relativamente presto, con l'ottava stagione. Nel 2019 vedremo infatti gli ultimi episodi che concluderanno la Serie. Queste verità non possono che renderci tristi, ma guardiamo il bicchiere mezzo pieno: gli episodi che vedremo saranno sicuramente eccezionali e, decisamente, più lunghi dei precedenti!
Come saprete, ci sono già stati diversi rumor relativi alla lunghezza delle sole sei puntate che andranno a comporre l'ottava e ultima stagione di Game of Thrones. Kit Harington (Jon Snow) ha recentemente rilasciato le ultime dichiarazioni in merito!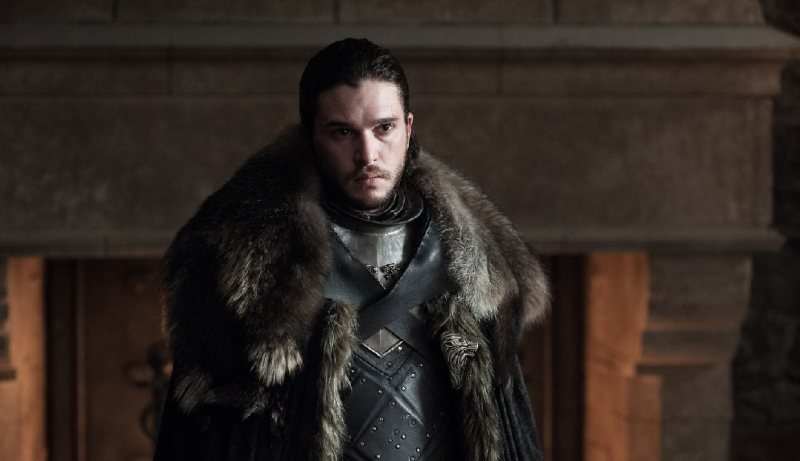 Durante un'intervista con The Sun, l'attore ha infatti parlato della stagione finale di Game of Thrones. Ecco cosa ha dichiarato relativamente alla lunghezza dei prossimi episodi:
Sappiamo che saranno sei episodi. Non siamo sicuri, ma la lunghezza andrà dai 70 ai 90 minuti. C'è ancora molto lavoro da fare. Non abbiamo ancora composto un singolo episodio, visto che le riprese non sono terminate. La lunghezza degli episodi sarà un decisione del network [HBO].
Casey Bloys, presidente della programmazione HBO, durante un'intervista con The Hollywood Reporter ha dichiarato:
Tutto in Game of Thrones segue il desiderio degli showrunner, quello di offrire agli spettatori un'ottima Serie. Quando trasmetteremo gli episodi, decideremo quanto saranno lunghi. Ma ci basiamo su ciò di cui loro hanno bisogno!
Come confermato da Kit Harington e da Casey Bloys è però ancora troppo presto per comunicare l'effettiva durata degli episodi. Le riprese non sono ancora terminate e dopo di esse ci sarà la fase di post-produzione. Più avanti avremo nuove delucidazioni in merito alla lunghezza delle puntate dell'ottava stagione di Game of Thrones, per il momento ci basta sapere che probabilmente dureranno più di un'ora, sperando di non rimanerne delusi!