#DeliridiSpade è la nuova rubrica del martedì sera di Hall of Series che vi racconterà ironicamente l'episodio di Game of Thrones andato in onda il giorno prima. Siamo impazziti, e lo capirete presto. 
L'evoluzione di Sansa 
Avete presente la Sansa di un tempo? Dimenticatela. Dopo il viaggetto con lo stallone Podrick e Brienne la Bella (perché nel mondo di Game of Thrones sono fighe pure quelle considerate brutte, e a 'sto giro uno l'ha finalmente capito), è diventata un'incredibile badass.
Un'evoluzione pazzesca. Misteriosa. Sconvolgente. Talmente sconvolgente da farci pensare che ci sia qualcosa sotto. Dov'è finita la donzella indifesa che avevamo imparato a conoscere e apprezzare? Dov'è finita la ragazzina che per darsi un tono aveva ricorso persino ad una tinta nera? Non è dato saperlo, ma abbiamo una teoria. Ha incontrato qualcuno sulla strada che l'ha portata a Castello Nero. Per forza. Un uomo, forse. Un uomo carismatico e brillante. Un mental coach romano. Uno che con le evoluzioni ha a che farci continuamente e con l'evoluzionismo ancora di più. Diciamolo: il segreto di Sansa è Paolo Bonolis.
Un incontro rapido, ma significativo. Poche parole, fondamentali e capaci di riscrivere la storia di una vita senza una fottuta gioia. "Non cincischi, Sansa. Vada! Apra gli occhi a quell'ignorante di Jesus Christ SuperSnow!".
E così è stato.
I risultati sono sotto gli occhi di tutti. Sansa ora è forte, determinata e assetata di vendetta. I metalupi, al confronto, sono dei volpini di Pomerania. Però rischia di farsi prendere la mano. L'evoluzione di Sansa non è finita qui. Quella che segue è la scala evolutiva della bella rossa, passaggio dopo passaggio.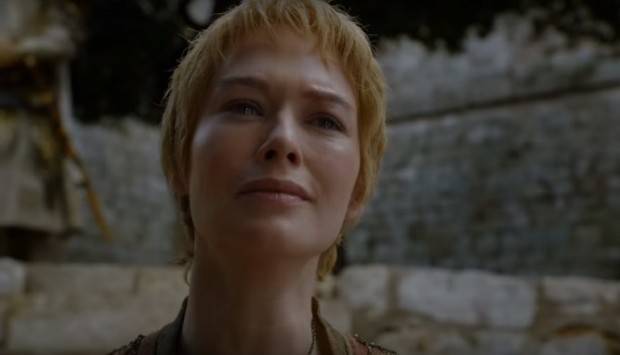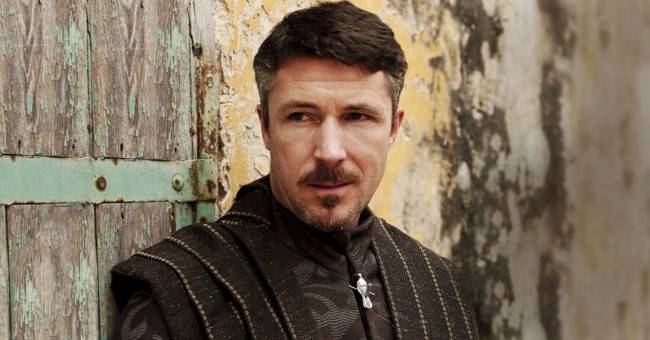 Il cerchio si chiude. Sansa sarà la regina dei Sette Regni e regnerà incontrastata per un paio di decenni. Oppure condurrà la prossima edizione di Ciao Darwin. Non cincischia più.
I fallimenti di Ramsay e Melisandre 
Da una bella storia a lieto fine ad un dramma che caratterizza la nostra generazione esattamente come quelle che vivono nel mondo di Game of Thrones: i fallimenti imprenditoriali. Qualche settimana fa vi avevamo parlato delle nuove attività commerciali di Ramsay e Melisandre, ma qualcosa è andato storto. Nel caso di lord Bolton, il problema è facilmente comprensibile. Avete presenti i vegani? Sono arrivati anche a Westeros. E fanno più proseliti dell'Alto Passero. Nessuno vuole mangiare carne e Ramsay è talmente sul lastrico da essere… alla frutta.
Un tempo scuoiava gli uomini…
… ora scuoia le mele.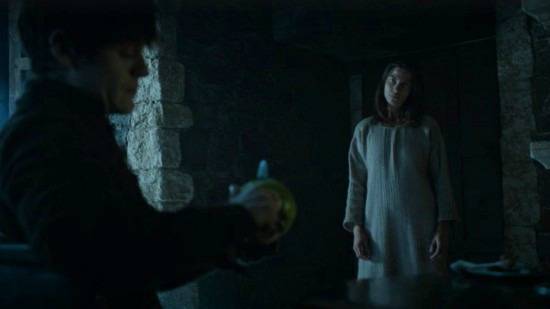 Che caduta di stile.
Un peccato perché Ramsay, di carne, se ne intende…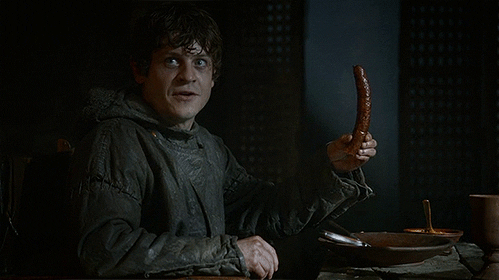 … ma il popolo di Westeros no.
E dire che c'è chi se la passa peggio. Melisandre pensava di essere la miglior parrucchiera ed estetista dei Sette Regni, ha fatto affari d'oro con creme per il corpo e maschere per il viso da applicare nella notte, ma non aveva fatto i conti con la Regina. In tutti i sensi possibili. Quella vecchiaccia di Melisandre ha avuto la pessima idea di guardare la 6×04 di Game of Thrones (il suo braciere prende malissimo l'Azor Ahai, ma nessun problema con l'HBO) e ad un certo punto ha avuto una nuova crisi d'identità. Stavolta R'Hllor non c'entra una mazza, il problema è… Margaery. Non credeva ai suoi occhi. Quella passera d'una regina vive da mesi col Passero e la signorina Trinciabue, segregata e immersa nelle proprie feci. Nonostante questo, nonostante sia vestita di stracci e non abbia un filo di trucco… continua a far perdere il sonno a chiunque abbia un po' di buon gusto per le donne.
Melisandre ha ancora senso d'esistere? Probabilmente no. Attività chiusa per manifesta inferiorità e non c'è manco il nuovo Messia a consolarla. Che vitaccia.
Siamo tutti Jorah Mormont. Ma anche no
Se si parla di vitacce, c'è chi batte tutti. Non stiamo parlando di Tyrion e delle compagnie noiose che frequenta. Non stiamo parlando di Arya al parco giochi di Braavos. Non stiamo parlando manco di quel palloso di Kevan col figlio passerino o di quel scorreggione di Pycelle. Stiamo parlando di lui.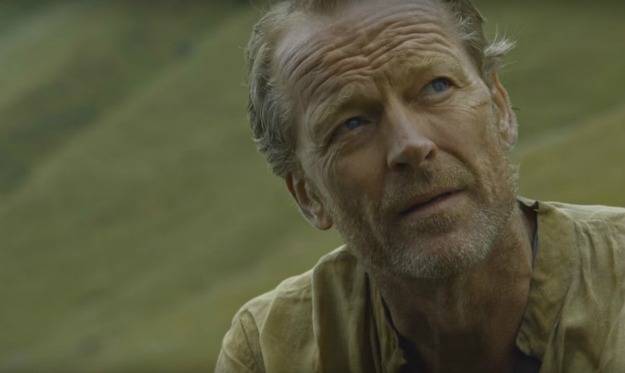 Diciamolo: la sua vita è una catastrofe che manco quella di Ned Stark, qui immortalato in una foto dei suoi anni migliori.
Scusate.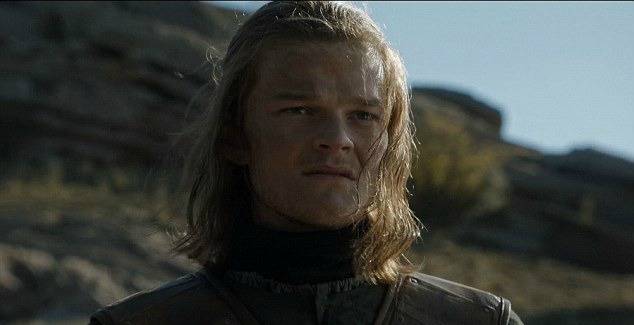 Ora ci siamo.
Comunque si parlava di Jorah. Ci tocca. Riassumiamo in breve gli ultimi sviluppi: il friendzonato più sfigato della storia dell'uomo vaga alla ricerca della sua amata in compagnia di un giovane prestante che si ciula la Khaleesi e lo percula per tutto il tempo. È vecchio, ha un braccio devastato dalla dermatite, prende più cazzotti di quanti ne prenderebbero insieme Bud Spencer e Terence Hill tra vent'anni, rimorchia meno di quell'eunuco di Verme Grigio, ritrova l'amore di una vita, si rivela perfettamente inutile (ma almeno vede le sue tette per la prima volta con un binocolo come il peggiore dei guardoni) e probabilmente non avrà in cambio manco un fottuto grazie.
Facciamo chiarezza: ognuno di noi è stato friendzonato almeno una volta nella vita (è il male del secolo, d'altronde), ma qui si esagera. Jorah dovrebbe reagire. Jorah dovrebbe trovarsi una donna con qualche pretesa in meno. Una biondona d'assalto mai desiderata da nessuno. Una donna prestante, atletica e incompresa. Una Brienne, insomma.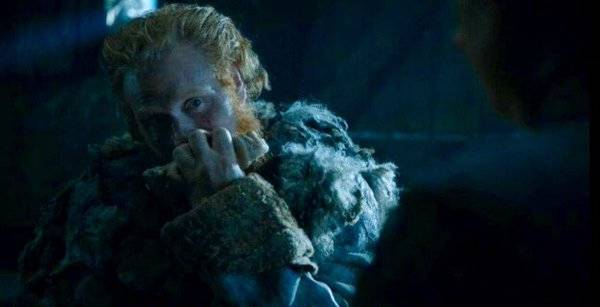 Ah, giusto.
Carissimo Jorah, c'è solo una soluzione: PornHub, ma evita la categoria "Cavalcatrici di draghi".
Un paio di considerazioni a caso
Robin è la versione giovane e cerebrolesa di Alberto Aquilani.
Ciao Osha, ci mancherai: insegna agli angeli come si fa la gatta morta con i personaggi sbagliati.
Ognuno di noi sogna di prendere una sbronza con l'Alto Passero. Quello giovane. E comunque è il nuovo conte Mascetti.
Questa è nonna Olenna (<3) da giovane. Ora abbiamo scoperto il segreto di Margaery.
Se fossimo stati Ditocorto, ci saremmo laureati in sei mesi e saremmo diventati rettori delle università di mezza Italia in due anni. Invece ci droghiamo di Game of Thrones.
Antonio Casu