# #
#DeliridiSpade è la rubrica del martedì sera di Hall of Series che vi racconta ironicamente l'episodio di Game of Thrones andato in onda il giorno prima. Siamo impazziti, ormai l'avete capito. 
# #
Brienne se la tira 
Non ci siamo. Non ci siamo affatto. Ce la stiamo mettendo tutta, ma questa ha dei gusti un po' troppo difficili. Ormai il nostro obiettivo è chiaro: vogliamo trovare un uomo alla povera Brienne. Povera, però se la tira parecchio. L'episodio 6×08 di Game of Thrones ha chiarito definitivamente il concetto, trasformando l'eroina in Tarth da figa incompresa a figa di legno. Maledette bionde. Jorah non va bene perché puzza, Tormund non va bene perché è un hipster, Podrick non va bene perché non si hanno mai quattro giorni di fila a disposizione e Bronn, uno che ci starebbe alla grandissima, non è stato tenuto in considerazione.
# #
Brienne ha occhi solo per quel #braccinocorto di Jaime, ma lui fa la mano morta solo con la sorella. Lei si è fatta tutta quella strada per conquistare il suo uomo (fottesega del Pesce Nero) e lui in cambio l'ha messa in fuorigioco in una friendzone spudorata. Doveva chiudersi in una tenda con Bronn, non con lo Sterminatore di Re. Invece niente, se la tira. Ci arrendiamo.
L'ultima speranza è un intervento di Lyanna Mormont: lei sarebbe capace di combinare un matrimonio persino con Jon Snow. Lui, ovviamente, non lo sa.
Qualcuno salvi Tyrion 
Un altro cavallo di battaglia della nostra rubrica è la tutela imprescindibile di Tyrion. Non ce la facciamo più a vederlo ridotto così, ma c'è qualche novità. Finalmente. Un tempo sognava di essere un nuovo Machiavelli, ora pensa solo a produrre vino e berne come se non ci fosse un domani.
La colpa è di quei simpaticoni di Missandei e Verme Grigio, due che sarebbero capaci di ordinare un chinotto e un'acqua frizzante all'Oktoberfest. Tyrion, tuttavia, è un fottuto genio ed è riuscito in una prima impresa: farli bere. È vero, Missandei non regge manco mezza birra e Verme Grigio ha perennemente la stessa espressione di uno lasciato in bianco per tre mesi dalla ragazza, ma non si può avere tutto e subito. Missandei si è persino avventurata in una barzelletta, però il suo fidanzato ha reagito come reagisce Carlo Cracco di fronte al 90% dei piatti. Male. Qualcuno salvi Tyrion, e non dalla guerra con gli schiavisti. Salviamolo dalla noia.
Una Montagna per amico 
Da quel mortorio di Meereen a quell'altro mortorio di Approdo del Re. Per fortuna c'è lui. Un personaggio sempre pronto all'azione, ragionevole e di buon senso. Un simpaticone dalla battuta facile e dal divertimento assicurato. La miglior poker face della storia di Game of Thrones è un personaggio che vorremmo come amico. Un amico inseparabile. Stiamo parlando di lui.
Sprizza gioia da tutti i pori, vero? Bene, forse la descrizione che abbiamo fatto non gli si addice granché, ma una cosa è certa: è meglio averlo come amico che come nemico. C'è chi farebbe di tutto per averlo al proprio fianco.
Tipo:
Il #Molise per dimostrare la propria esistenza.
Antonio Conte come motivatore per la Nazionale italiana.
Chiunque voglia convincere un coinquilino a pulire il bagno.
L'ONU per convincere il buco dell'ozono a lasciarci in pace.
L'Inter per vincere di nuovo una Champions League. A tavolino.
L'Agenzia delle Entrate per portare l'evasione fiscale allo 0,1%.
E tanti altri. Forse tutto il mondo.
La fuga di Arya 
Anzi no. Una che non vorrebbe mai avere la Montagna per amico è Arya. La giovane Stark, dopo aver preso una miriade di mazzate, una simpatica sequenza di coltellate sul ventre ed aver rischiato la morte più volte di un cane in autostrada, è ora ad un passo dall'addio al parco giochi di Braavos. La svolta narrativa è arrivata dopo un confronto surreale con l'Orfana, talmente surreale da aver trasformato Game of Thrones in un crossover tra Spider-Man ed un film a caso di Steven Seagal. Non ci siamo. Arya avrebbe meritato una storia migliore. Proviamo a porre rimedio: ricostruiremo la fuga di Arya, stavolta in modo credibile.
Arya fugge dalla casa di Lady Crane e corre all'impazzata nonostante sia moribonda. Incontra Morpheus, si fa addestrare da lui e poi torna a Braavos. A quel punto tutto quello che abbiamo visto diventa credibile, Arya salta liberamente da un muro all'altro a prescindere dalle ferite, uccide l'Orfana, sfancula Jaqen e poi sposa Neo. In realtà tutto quello che abbiamo visto non è reale. Questa è Matrix. Oppure gli sceneggiatori si sono fatti passare una dose da Bran.
L'HBO non ha più un soldo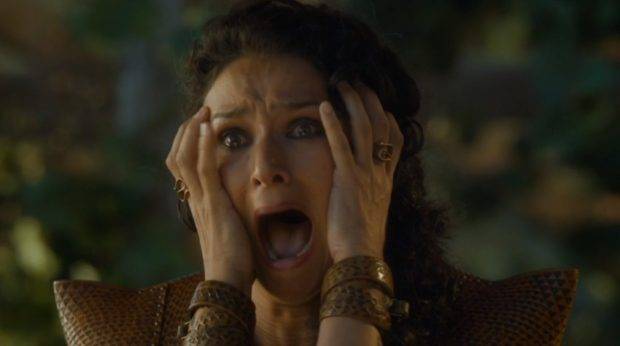 Dai problemi risolti di Arya a quelli da risolvere della HBO. C'è un casino non da poco: iniziamo a pensare che non abbiano più soldi. Poche tette, poco sangue, pochi morti e pochi draghi. Avete visto morire l'Orfana e il Pesce Nero? No, perché non ci sono più soldi. I draghi in CGI costano parecchio e la produzione è sempre più al risparmio. Vi riveliamo in esclusiva alcuni retroscena che confermano questa idea.
Tyrion beve un vinaccio da discount da tre stagioni. Missandei e Verme Grigio non bevono per quello, mica sono scemi. 
Faranno morire i draghi al termine della stagione e li faranno reincarnare in tre tenerissimi passeri. Stavolta atei.
Dal prossimo anno sarà #BeppeFiorello ad interpretare Jon Snow.
Frosinone sarà la nuova Approdo del Re, mentre le scene ambientate a Grande Inverno verranno girate a Brescia.
Daenerys non elencherà più nomi e titoli per tagliare il minutaggio complessivo di tre ore e venti minuti.
Ramsay, di carne, non se ne intenderà più.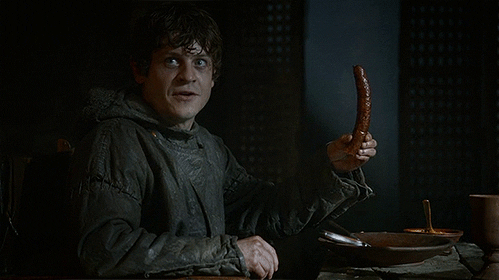 Dovrà darsi ai legumi.
La quota tette dei prossimi sei episodi sarà coperta interamente da lei.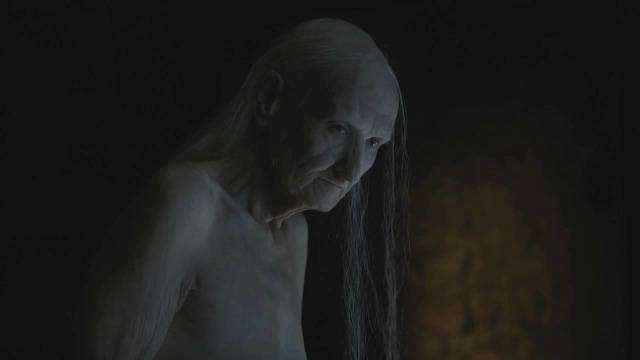 Il valyriano verrà sostituito dal dialetto bergamasco, in modo da tagliare i costi dei corsi di lingua.
Il sangue utilizzato nelle ultime quattro stagioni è in realtà ketchup. Oppure catsup.
Non ne vedete l'ora, vero?
Un paio di considerazioni a caso 
Il senso di vuoto cosmico che avete percepito durante l'episodio è dovuto all'assenza di nonna Olenna (<3).
Tommen ha avuto pessimo gusto nello scegliere il regalo per la festa della mamma. Le nostre madri si sarebbero affidate alla Montagna, e probabilmente lo farà anche la sua.
Un intervento diplomatico di Davos a Delta delle Acque avrebbe portato ad un matrimonio tra il Pesce Rosso e Jaime e ad una nuova alleanza tra Frey e Stark.
Bronn non è un personaggio. È una filosofia di vita.
La prossima sarà la nove. Non c'è altro da dire. Nient'altro.
Un saluto dalla sorella di Theon! No, non Yara.
Antonio Casu