#DeliridiSpade è la rubrica del martedì sera di Hall of Series che vi racconta ironicamente l'episodio di Game of Thrones andato in onda il giorno prima. Siamo impazziti, ormai l'avete capito. 
Ma è già finita? Ma davvero? Questa stagione di Game of Thrones è volata via come un Varys McFly. E ora? Ora passeremo un anno a domandarci di tutto, pensare di tutto, tirar fuori le teorie più improbabili e guardare disperatamente le vecchie puntate per trovare chissà quale indizio. Al diavolo la vita sociale, lo faremo. Vedrete. Comunque nel season finale sono successe un paio di cose. Giusto un paio, e non a caso. Ma noi non siamo D&D, non siamo Martin e facciamo tutto a caso. Giusto un paio di considerazioni. Perché ci siamo divertiti così per due mesi e non possiamo sparire all'ultimo appuntamento. Partiamo? Partiamo sì!
Un paio di considerazioni a caso sulle vicende di Approdo del Re
La fine infame di Pycelle lo scorreggione ha regalato una gioia che manco l'avvelenamento di Joffrey, il volto tumefatto di Ramsay e il gol di Pellè.
L'Alto Conte Passero Mascetti è morto con gli stracci buoni. Almeno questo.
Il budget speso per la Battaglia dei Bastardi ha reso necessario un piccolo taglio del cast. Del 70% e in venti minuti circa.
Margaery è morta e noi siamo in lutto. Era sexy persino quando pregava.
L'avvento della Mad Queen ha strappato una risata di un'ora a Giambattista Vico. Preparati, Sterminatore di Re.
Le dipartite di Kevan, Mace e Tommen ci coinvolgono meno delle barzellette di Missandei.
Dopo gli ultimi sviluppi, il Vaticano ci tiene a chiarire che lo Stato della Chiesa è laico.
Ramsay, di carne, se ne intendeva…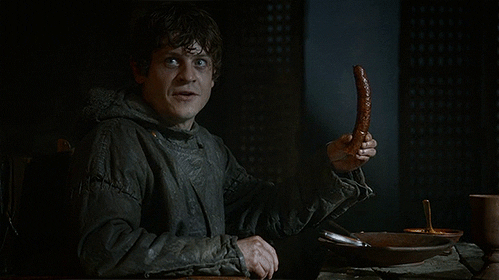 … ma la regina delle macellerie di Westeros è Cersei.
Se avessero dato dieci minuti in più alla Mad Queen, avrebbe fatto fuori anche Jon Snow, Sansa, Varys e Frank Underwood.
L'Alto Passero ha condizionato anche l'Hbo: che fine hanno fatto le tette?
Cersei amava la storia inglese. Ora preferisce le tragedie greche.
Ma quindi è stata condannata?
Meglio un giorno da Walder Frey o cento da Pycelle?
Ehm…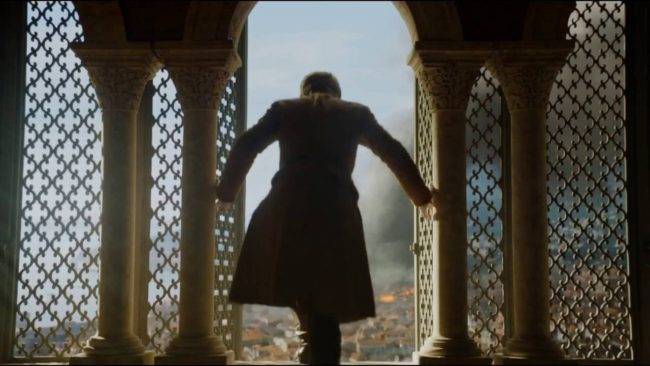 … meglio così.
E comunque sarebbe bastato rinunciare alla cresima e non mandarlo più al catechismo.
Un paio di considerazioni a caso sulle vicende di Grande Inverno e della Torre della Gioia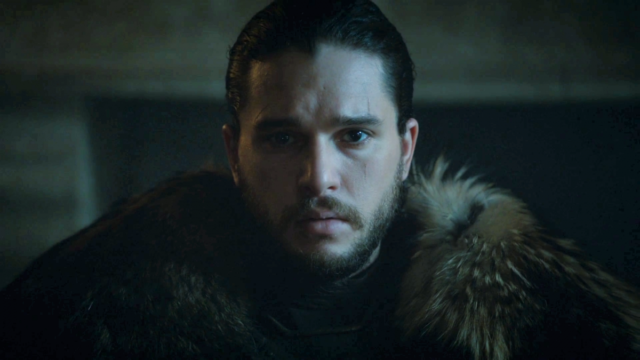 Kit Harington era più espressivo da piccolo.
La realizzazione della teoria R+L=J era più prevedibile di un cambio di gioco di Thiago Motta.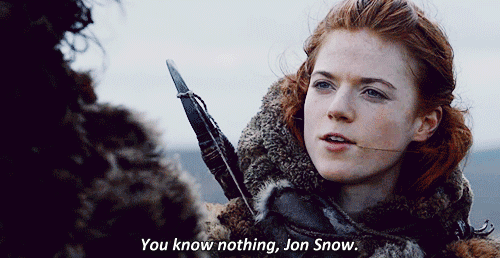 Ma non per tutti. Bran, avvisalo dai.
Nel tempo di lettura di questo articolo, Lyanna Mormont ha annesso la Gran Bretagna a Grande Inverno, conquistato il #Molise e Delta delle Acque, vinto gli Europei di calcio, bevuto un bicchiere di vino con Cersei e stretto un accordo con Olenna (<3). Sono stati sufficienti 62 uomini, e voi a perdere tempo qui.
Se Sophie Turner continuerà a crescere così, l'anno prossimo interpreterà la sorella di Wun Wun.
È più semplice conquistare il Trono di Spade che fare la doppietta madre-figlia. Vero, Ditocorto?
I baffi di Ditocorto attraggono le Erasmus spagnole, ma non le belle rosse del Nord. Loro preferiscono quelli che non sanno niente a quelli che sanno troppo.
In casa Stark manca solo una faida tra "fratelli". Solo quella.
E comunque Margaery ci manca parecchio.
La Cersei di ieri sarebbe stata capace di far fuori anche Bran. Nella Torre della Gioia.
Benjen molla Meera e nipote ai piedi della Barriera. Ricordiamo che uno ha perso l'uso delle gambe e all'altra manca tantissimo Hodor. Hodor. Hodor. Hodor. Ok, manca anche a noi.
Se sei un metalupo, le cose sono due: morirai presto, oppure sparirai totalmente a caso. Dove cavolo è Spettro? Si sta accoppiando con Nymeria?
L'Inverno sta arrivando da sei anni. Un'estate così lunga avrebbe fatto le fortune dei locali di Lloret de Mar.
Un paio di considerazioni a caso sulle vicende delle Torri Gemelle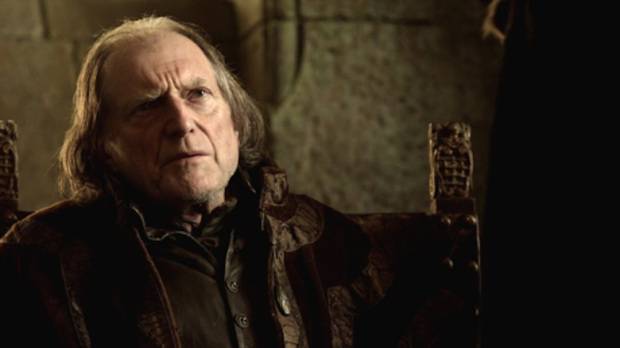 Arya vince Masterchef, ma Walder Frey non è d'accordo. Ha commentato con un secco "vuoi che muoro?".
Pensate che gli hamburger dei fast food siano più affidabili?
Se avessimo Jaime come spalla, torneremmo a casa ogni sera con cinque bellissime croate.
Dopo l'addestramento a Braavos, Arya ha acquisito le potenzialità per consegnare il Trono di Spade ad uno Stark a caso. Questa non è una battuta.
Walder Frey stava sulle palle anche a Walder Frey. A Pycelle, invece, piaceva.
The Starks send their regards.
Tywin muore nello stesso modo di Vento Grigio, Roose come Robb e Walder come Catelyn. Non pensate che certe volte il karma sia meraviglioso?
Un paio di considerazioni a caso sulle vicende di Meereen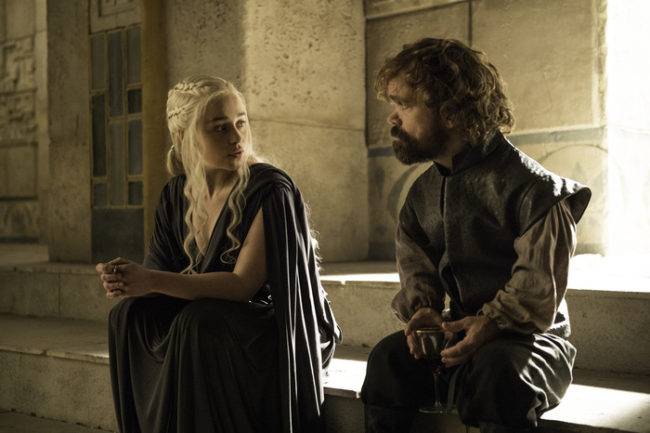 Daenerys scarica Daario e Jorah giosce. Meglio friendzonato che trombamico: l'Andalo si accontenta con poco. Pochissimo.
"Ascolta, io dovrei andare. Tu resta qui e innaffia le begonie di tanto in tanto. Magari un giorno tornerò, ma sposerò un altro. Sei stato un amico di giochi fantastico, comunque". Nessuno di noi vorrebbe essere essere scaricato così. Mai.
Daenerys tratta Tyrion come se fosse un amico totalmente disinteressato. Con tutti gli eunuchi che ci sono in giro, avrebbe potuto scegliere meglio.
Theon non sorrideva dal giorno in cui cercò di farsi sua sorella.
Daenerys è attesa a Westeros da sei stagioni. Le bionde sono sempre in ritardo e questa è una battuta autoreferenziale. Scusatemi.
Varys si sposta da Dorne a Meereen in dieci minuti. Ha fatto anche una deviazione su Giove per prendere un caffè.
Ogni studente universitario ha vissuto la stessa esperienza di Samwell almeno cento volte. Non c'entra niente con Meereen, ma è giusto dirlo.
Jon Snow ha una zia ricca e con tre draghi, ma lui non lo sa. Tanto per cambiare.
L'ultima considerazione è l'unica non casuale: un grazie di cuore a tutti i lettori che mi hanno seguito, apprezzato e dimostrato grande affetto in queste dieci settimane. #DeliridiSpade tornerà tra un anno!
Un saluto da me e dal giovane Ned Stark!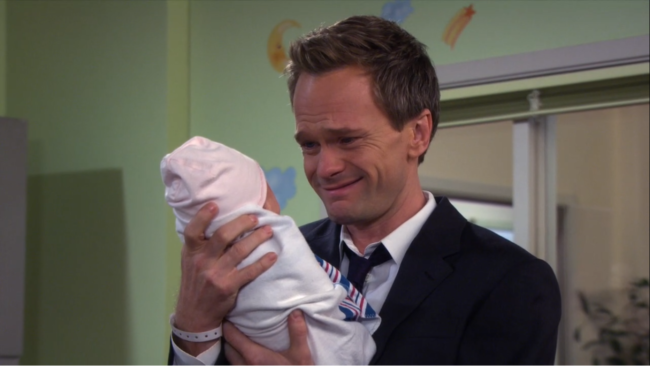 No, quello non è Jon Snow.
Antonio Casu