Se sei un fan di Game of Thrones due semplici lettere uguali bastano per farti tremare, aver voglia di scappare in un angolino, abbracciarti e mormorare sommessamente: "perché? Io chiedevo una gioia, una sola". Le lettere sono ovviamente D&D che no, non stanno per Dungeons and Dragons ma per David Benioff e D.B. Weiss.
Finora potevamo coscientemente dare la colpa a George R.R. Martin per quello che succedeva nella serie – anche se sempre meno, via via che i D&D si allontanavano dalla strada tracciata dal Vate, scatenando le ire dei fan dei libri – ma questa sesta stagione è farina del loro sacco.
Che vi sia piaciuta o meno, che – come me – vi abbiate trovato evidenti debolezze narrative o meno, la sesta stagione è stata comunque un successo e le aspettativa per la settima sono altissime.
Ma chi sono David Benioff e D.B. Weiss?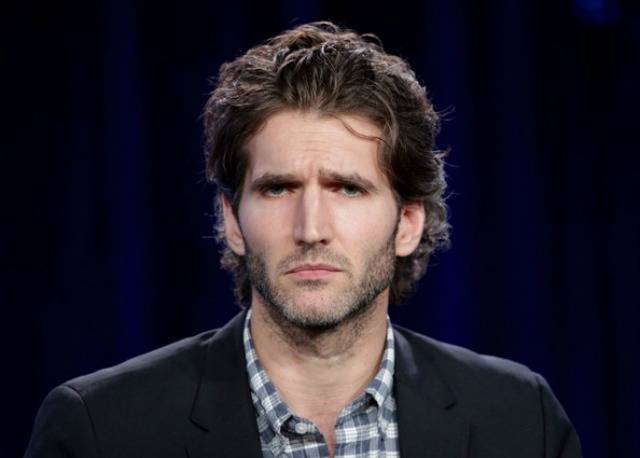 Pochi di voi sapranno che David Benioff è uno sceneggiatore affermato, autore di – forse – alcuni dei vostri film preferiti: dalla 25a ora a Troy, passando per X-Men. Le origini. Sì, esatto, passa da capolavori a stronzate colossali, un po' come tanti altri.
Con la 25a ora ha esordito nel lontano 2001 come romanziere, ricevendo i complimenti da niente meno che Spike Lee, che ne ha voluto farne un film, invitando Benioff a firmare la sceneggiatura.
La storia è quella di Monty, piccolo spacciatore, che si gode la sua ultima notte di libertà prima di scontare sette anni di carcere. Tradito da qualcuno a lui vicino, forse la sua fidanzata o uno dei suoi amici, Monty in uno stupendo monologo davanti allo specchio inizia a insultare tutti. Il monologo del vaffanculo, del fuck you. Un monologo lunghissimo, quasi cinque minuti (4:40 per la precisione), mentre veloci scorrono le immagini. Forse non sapete quanto abbiamo rischiato di perdere questo piccolo capolavoro: Benioff infatti l'aveva tagliato, ritenendo che fosse poco cinematografico. È stato proprio Spike Lee a convincerlo a inserirlo ugualmente, e grazie a Dio! Poi Edward Norton in quella scena è ancora più spettacolare che nel resto del film!
Il monologo è come il suo stile, quello che possiamo vedere anche in Game of Thrones: secco, tagliente, sporco, quasi volgare in certi momenti, ma calibrato. Ogni tanto, gli sfuggono di mano i toni epici, ma anche a questo siamo abituati.
La sua carriera di scrittore continua con la pubblicazione, nel 2004, de La ballata di SadJoe e altri racconti, e nel 2008 di La città dei ladri, con cui ha vinto il prestigioso Premio Alex.
Contemporaneamente, continua la sua attività di sceneggiatore, scrivendo Troy (Benioff, io ti voglio bene, ma la prossima volta la storia della Guerra di Troia, leggitela!!), diretto da Wolfgang Petersen e interpretato – tra gli altri – da Brad Pitt, Orlando Bloom, Diane Kruger, Peter O'Toole, Sean Bean nel suo unico ruolo in cui non crepa… Probabilmente ha poi voluto rimediare anni dopo. Insomma, Sean Bean che non muore in un film? Dai, siamo seri! È una cosa gravissima! Anche Troy rispetta le caratteristiche sopra citate: tono epico, linguaggio secco e scurrile, dialoghi brillanti che reggono una trama ben strutturata, anche se poco fedele al mito.
Ha poi scritto Stay, Il cacciatore di aquiloni, Senza apparente motivo, Wolverine. Le origini e Brothers. A partire dal 2011 le sue energie sono però tutte confluite in Game of Thrones, com'è giusto che sia.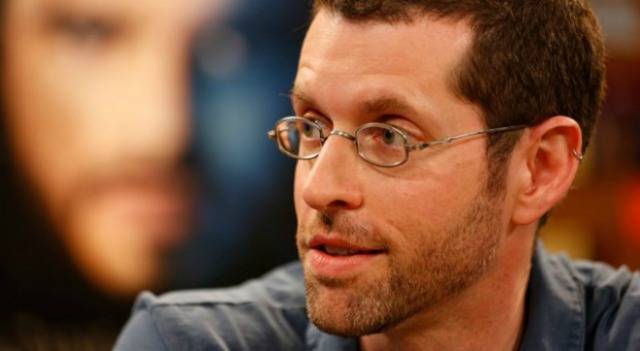 D.B. Weiss, invece, non ha avuto la fortuna del collega. Un anno più giovane, ha esordito anche lui come romanziere nel 2003 con Lucky Wander Boy, che ruota attorno al tema dei videogiochi, di cui lo scrittore è appassionato. Nello stesso anno conosce il collega, con cui collabora allo script di Ender's Game – tratto dall'omonimo romanzo di Orson Scott Card, che doveva essere prodotto da Petersen, ma il progetto fallisce. Anche il progetto di un prequel di Io sono leggenda, sempre sceneggiato da Weiss abortisce (non vorrei dirlo, ma mi sa che il ragazzo porta un po' sfiga) e le cose continuano così fino a quando con l'amico Benioff non decidono di provare a realizzare la serie di A Song of Ice and Fire.
Il suo stile è un po' meno incisivo, ma riesce comunque ad amalgamarsi ottimamente a quello di Benioff. Insomma, Game of Thrones è in buone mani e ce l'hanno ampiamente dimostrato. E anche se questa stagione è un po' calata a livello di inventiva, sicuramente si riprenderanno nella settima. A noi non resta che aspettare.