Chi non ha mai visto Fringe non può definirsi un esperto di telefilm.
Ma il bello è che chi ha una buona cultura cinematografica non potrà non notare i mille riferimenti presenti di Fringe, a partire dalla fantascienza, passando per il romantico-drammatico, finendo sui paradossi temporali con un pizzico di comicità.
Fringe è una serie completa, e per questo può piacere a tutti. All'interno di un singolo telefilm, ricco di 100 episodi tondi tondi, possiamo notare tralci di vario genere che hanno arricchito il telefilm di J.J. Abrams. Analizziamo insieme i vari fattori che hanno contribuito a ciò.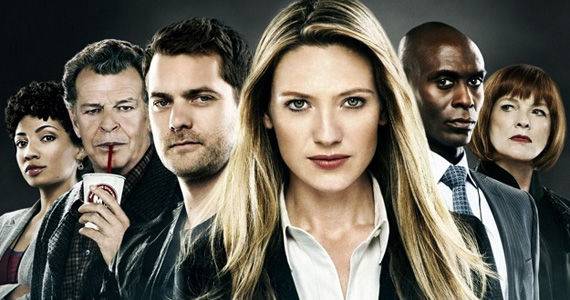 La fantascienza ed il "nerdismo". Fringe si colloca fin da subito come Sci-Fi con al centro eventi apocalittici e fantascientifici sino al limite del possibile. Il tutto con una nota di "nerdismo" che non può non far piacere ai maggiori "smanettatori"  in quanto a tecnologia. Sono infatti ricorrenti gli Easter-Egg su pellicole di stampo mondiale come Star Wars o Back To The Future.
Non manca il dramma, ed il romanticismo. Nonostante una presentazione come detto poc'anzi molto fantascientifica, in Fringe non manca il dramma: concetti come la famiglia, la fiducia, ed altri fattori sociali sono spesso richiamati grazie all'ottima caratterizzazione dei personaggi. Nonostante un inizio più tetro, il clima del telefilm diverrà più dolce e romantico col passare degli episodi e delle vicende, basti pensare l'ultima stagione: fondata su concetti come la libertà, la famiglia e l'amore.
I paradossi temporali, pericolosa attrazione di ogni Sci-Fi. I viaggi nel tempo sono sempre stati nel cinema tanto affascinanti quanto pericolosi: non riescono quasi mai bene e probabilmente anche in Fringe abbiamo qualche peculiare difetto. Eppure basti pensare a personaggi come Gli Osservatori, costruiti bene dietro una fitta nube di mistero, su cui è maggiormente incentrata la quinta ed ultima stagione.
Le sigle. In 100 episodi possiamo notare ben 7 sigle diverse per questo telefilm: cambiano infatti col passare del tempo non solo le parole che appaiono intorno all'atomo iniziale, ma anche l'estetica: cambio di colore in base al mondo su cui saranno incentrati gli episodi, altri speciali con la sigla nera o arancione, ed infine l'ultima sigla molto differente da quella delle prime 4 stagioni, che passa da Science a Freedom. Una scelta all'apparenza drastica e rischiosa, ma coraggiosa in quanto rappresenta una crescita del telefilm, sia a livello tecnico che di contenuti, distaccandosi da episodi finalizzati all'investigazione scientifica passando all'adrenalina per la ricerca della propria libertà.
Altri elementi come la comicità, la suspense, la sceneggiatura e senza dimenticare la bravura degli attori del set caratterizzano un telefilm sicuramente non perfetto, ma comunque molto piacevole.
Fringe dunque può piacere a (quasi) tutti grazie a versatilità, equilibrio, bellezza tecnica e narrativa, con tantissima varianza contenutistica. Consigliata a chiunque sia anche "solo" nerd, o solo amante della scienza, ma consigliata persino a chi ama le storie a lieto fine, o le storie d'amore con note di drammaticità.