Il 6 maggio 2004 andava in onda l'ultima puntata di Friends, la Serie TV comedy più amata di tutti i tempi. Rachel, Monica, Phoebe, Ross, Joey e Chandler sono entrati nella leggenda lanciando, più di una volta, delle vere e proprie tendenze, capaci di influenzare intere generazioni. Molte donne, per esempio, sono state per anni letteralmente ossessionate dai look sfoggiati da Jennifer Aniston nello show e, nel tempo, molti sono stati gli sceneggiatori televisivi che da questa Serie TV si sono lasciati ispirare.
Noi di Hall of Series avevamo già scritto qualcosa al riguardo, ma questa è un'altra storia, e se volete leggere "le 10 cose più assurde fatte dai fan di Friends" o se volete sapere quali sono le "10 Serie TV figlie di Friends" allora vi basterà cliccare rispettivamente qui e qui.
Noi però siamo qui per affrontare un altro argomento, e quello che vogliamo fare è cercare di rispondere ad una delle domande più frequenti dello show.
Non c'è fan di Friends al mondo che, almeno una volta nella vita, non si sia mai chiesto:
Ma che lavoro fa di Chandler Bing?
Ebbene! Noi lo sappiamo!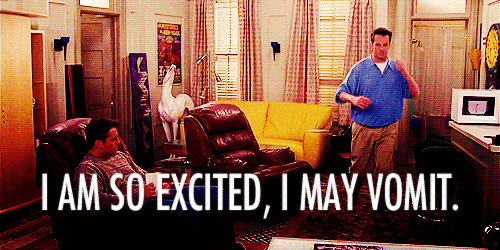 Anni fa alla stessa domanda nemmeno Monica e Rachel seppero rispondere.
Nell'episodio 4×12, "La scommessa" (titolo originale "The One with the Embryos"), quando Phoebe va in clinica per fecondare i suoi embrioni, il resto della squadra rimane a casa e mette in piedi una scommessa organizzando un quiz. Il gioco è semplice: bisogna capire chi tra Monica, Rachel, Ross, Joey e Chandler sa più cose sulla vita dei presenti, e l'unico modo per dimostrarlo è rispondere a più domande possibili sugli altri. Le ragazze, che iniziano il gioco scommettendo 100 dollari, sicure di vincere finiscono poi col giocarsi l'appartamento.
A metterle in crisi e ad assegnare la vittoria a Chandler e Joey è una domanda (la stessa che continuiamo a ripetere dall'inizio):
Qual è il lavoro di Chandler?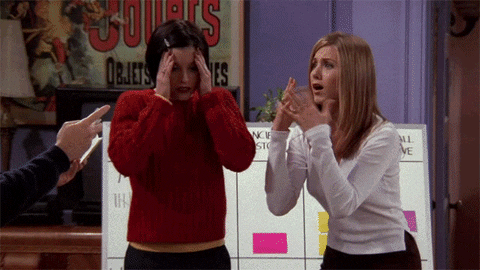 Ma non c'è da stupirsi visto che alla stessa domanda non ha saputo rispondere nemmeno Matthew Perry, l'attore che interpretava Chandler nella serie. Perry, infatti, ospite al Graham Norton Show, viene sottoposto ad un quiz avente ad oggetto domande riguardanti Friends.
Che cosa spaventa a morte Chandler? Qual è il nome del gruppo burlesque maschile di suo padre? A chi è indirizzato l'abbonamento a TV Guide che Chandler e Joey si vedono recapitare a casa?
Tutti quesiti al quale l'attore ha saputo rispondere. Lui quindi, al contrario di Monica e Rachel, avrebbe vinto la sfida.
Ma ne siamo proprio sicuri?
Graham Norton infatti ha pensato bene di metterlo alla prova, così anche a Perry è toccata la domanda che, anni addietro, aveva fatto perdere l'appartamento alle ragazze assegnando la vittoria agli avversari. Ebbene, anche lui non è riuscito a ricordare quale fosse il lavoro di Chandler.
Lo so, lo so che anche voi arrivati a questo punto siete curiosi di saperlo, dunque basta chiacchiere! È giunta l'ora di svelare (a chi non lo sapesse già) l'arcano mistero!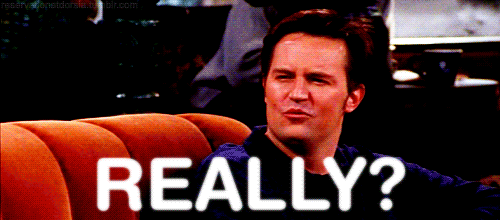 Chandler Bing è un IT Procurement Manager, ovvero un direttore di approvvigionamento IT, specializzato in "Statistical analysis and data reconfiguration" (cioè in analisi statistica e riconfigurazione dei dati). È stato un data processor fino a metà prima stagione, fino a quando cioè non riceve una promozione che lo fa diventare il responsabile del suo reparto (in pratica viene promosso a manager).
Si è vero, neanche adesso le cose sono chiare …
Come sappiamo però non farà questo lavoro per sempre. Chandler infatti non è molto entusiasta del proprio lavoro, e nella nona stagione arriva al punto di mollare tutto e mettersi in gioco di nuovo. Dopo un primo periodo di crisi trova finalmente la sua strada, decide che vuole provare a diventare un copywriter e, anche se decisamente fuori tempo massimo rispetto ai suoi colleghi, viene assunto come stagista in un'agenzia pubblicitaria.
Un ruolo quello dello stagista che probabilmente, oggi come oggi, ci è molto più familiare rispetto al primo. D'altronde Chandler con la sua goffaggine e le sue insicurezze è sempre stato uno di noi. Impossibile non amarlo!