Certo, vincere un Oscar non è sicuramente l'unico requisito per fare di un interprete un attore di Serie A, ma è sempre bello vedere pubblicamente riconosciuto il valore attoriale dinnanzi ai membri più autorevoli dell'industria dello spettacolo. Ricordiamo tutti l'ondata di meme pre e post cerimonia degli Oscar del 2016, in cui dopo ben cinque nomination, finalmente Leonardo di Caprio ha potuto stringere tra le mani l'agognata statuetta: una vittoria meritata dopo essere rimasto a bocca asciutta per svariato tempo e su cui molti hanno ironizzato. Ma Di Caprio non è l'unico che ha dovuto attendere così tanto prima di vedere riconosciuto il proprio palese talento di fronte all'Academy, anzi, vi sorprendereste nel conoscere i nomi di tanti incredibili attori che mai hanno vinto un Oscar. Tra di essi spiccano nomi popolari come Johnny Depp e Harrison Ford, ma anche attori non così di grido che però con le loro sensazionali performance hanno fatto la storia del cinema.
Senza ulteriori indugi, ecco a voi la nostra lista dei 10 attori che per qualche assurdo motivo non hanno mai vinto un premio Oscar!
Alan Rickman
Iniziamo la nostra lista con un attore che purtroppo ci ha lasciato prima del tempo, facendo rimanere attoniti colleghi e milioni di fan: parliamo di Alan Rickman, grandissimo attore britannico scomparso nel 2016 e famoso soprattutto per aver interpretato Severus Piton nella saga cinematografica di Harry Potter. Per lui, nel corso degli anni, non c'è stata nemmeno una candidatura agli Oscar, sebbene l'attore nel corso della carriera abbia vinto un Golden Globe, un BAFTA, uno Screen Actors Guild Award e un Tony. Tra le sue più grandi interpretazioni troviamo Robin Hood – Principe dei ladri, Ragione e Sentimento e Il fantasma innamorato. Assurdo che l'Academy non lo abbia degnato nemmeno di una nomination!
Jake Gyllenhall
Affascinante, carismatico e, soprattutto, dannatamente talentuoso: a Jake Gyllenhall manca solo una cosa, vincere un premio Oscar che lo consacri definitivamente all'interno di una cerchia di cui de facto fa già meritatamente parte. Nonostante la giovane età rispetto ad altri attori della lista, Jake Gyllenhall ha già avuto modo di mostrare a tutti il suo talento sin dai tempi di Donnie Darko, ma è con la sua performance in Brokeback Mountain che l'attore ha attirato l'attenzione della prestigiosa Academy che lo onorò con una candidatura. Da allora il celebre attore ha continuato a dar prova del proprio talento: Enemy, Lo sciacallo, Animali notturni… Questi sono solo alcuni dei titoli in cui l'attore ha brillato.
Noi non vediamo l'ora che un giorno possa ritirare un meritatissimo Oscar, ma nei nostri cuori è già un vincitore.
Edward Norton
Un altro tra gli attori che non hanno mai vinto un Oscar è Edward Norton.
Cosa ben risaputa da chiunque faccia parte del settore: lavorare con Edward Norton pare essere davvero duro. L'attore non ha di certo un carattere accomodante e ben spesso ha creato numerosi problemi a compagni attori e registi, tuttavia, è davvero innegabile che dietro ai suoi modi forse non sempre apprezzati ci sia un attore con i fiocchi. Chi si scorda la sua interpretazione in Fight Club o nella Venticinquesima ora? Oppure in Birdman o American History X? Nominato per ben tre volte agli Oscar e per tre volte sconfitto, forse sarebbe anche ora che a Norton venisse riconosciuto pubblicamente il frutto del proprio lavoro. Quanto dovremo aspettare ancora?
Willem Dafoe
I più collegheranno il suo particolare volto al Norman Osborn dei film di Spider-Man di Raimi, ma Willem Dafoe è molto più di questo: trattasi di un mostro sacro nella recitazione che in più occasioni ha saputo regalare incredibili ed entusiasmanti performance attoriali senza aver mai vinto un Oscar, nonostante le ben quattro nomination ottenute. Una vera e propria beffa che, tuttavia, non ha mai sconvolto l'uomo che ha continuato a sfornare interpretazioni di livello, dedicandosi a moltissime produzioni, da quelle mainstream a quelle più ricercate e di nicchia, come The Lighthouse. Nonostante l'attesa, siamo però sicuri che prima o poi anche l'Academy deciderà di premiare questo fantastico performer: Chissà che ruoli ci riserverà in futuro!
Ian McKellen
Lui è Gandalf, Magneto, Sherlock Holmes, nonché uno dei più grandi attori shakespeariani di tutti i tempi: signori e signore, si parla di Ian McKellen, uno degli attori più iconici e talentuosi di sempre, tuttavia ancora privo di una statuetta degli Oscar. Pur essendo stato nominato due volte, una delle quali proprio per il suo ruolo all'interno di Il Signore degli Anelli – La Compagnia dell'Anello, Ian McKellen infatti non vinse mai l'ambito titolo. Una vera sfortuna per l'attore che tra l'altro non ha mai ottenuto neppure un Emmy anche dopo aver collezionato ben cinque nomination. Sconfitte che alla luce di tutto il suo talento paiono davvero assurde: speriamo che possa presto vincere un Oscar alla carriera che coroni tutto il suo eccellente percorso recitativo!
Ralph Fiennes
Lo abbiamo visto di recente al cinema con The King's man, ma la maggior parte di voi lo ricorderà per il suo ruolo di Voldemort nella saga di Harry Potter sin da Il Calice di fuoco. Tuttavia, Ralph Fiennes è molto più di questo: un attore di altissimo livello che nella sua carriera ha saputo regalarci incredibili performance, che però non hanno purtroppo ottenuto il riconoscimento più alto in quel di Hollywood. Le due nomination (una come attore non protagonista nel capolavoro di Spielberg Shindler's List e una come protagonista ne Il paziente inglese) non hanno infatti visto l'attore britannico trionfare. Un vero peccato, perché Fiennes meriterebbe sicuramente di ottenere riconoscimento pubblico per i suoi meriti, date le sue tante ed eccellenti interpretazioni (come quella in Grand Budapest Hotel)
Johnny Depp
Un attore che sicuramente non ha bisogno di presentazioni e che oggi più che mai rimane un'icona attoriale dei nostri giorni, un divo con milioni di fan sparsi in tutto il mondo: Johnny Depp. Certo, Jack Sparrow, Il Cappellaio Matto, Willy Wonka ed Edward Mani di Forbice sono tra i ruoli che più hanno reso celebre al grande pubblico questo eclettico attore, ma Depp non è famoso solo per le sue interpretazioni caricate e sopra le righe, basti pensare che è stato candidato per ben tre volte ai premi Oscar (La maledizione della prima luna, Neverland – Un sogno per la vita, Sweeney Todd – Il diabolico barbiere di Fleet Street) anche se in tanti tendono a scordarlo.
Il talento dell'attore è innegabile, soprattutto per la sua capacità di immedesimarsi al 100% nel ruolo che svolge. Ora che la sua immagine pubblica pare essere stata definitivamente ripulita, siamo sicuri che le grandi case di produzione lo rivorranno per sé e che Depp tornerà a farsi un nome anche presso l'Academy, pronto a prendersi il premio che gli spetta da anni.
Bill Murray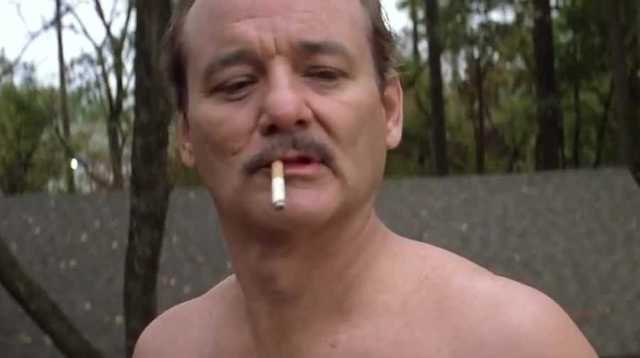 Tra gli attori che non hanno mai vinto un Oscar troviamo anche Bill Murray.
Ultimamente si è chiacchierato su di lui a causa dei problemi che avrebbe causato su alcuni set cinematografici, ma Bill Murray è stato, è ancora e rimarrà per sempre un'icona in quel di Hollywood. Capace di interpretare con convinzione sia ruoli spiccatamente comici sia profondamente drammatici, l'attore ha dimostrato in più occasioni il proprio valore anche se il suo talento non è mai stato ufficialmente riconosciuto durante la cerimonia degli Oscar. L'unica candidatura ottenuta dall'attore risale al 2004 per la sua performance in Lost in Translation – L'amore tradotto, di Sofia Coppola.
Benedict Cumberbatch
Chi non ama alla follia Benedict Cumberbatch? Colui che è salito di recente alla ribalta per il suo ruolo del Dottor Strange nei film della Marvel, ma che i serializzati hanno cominciato ad amare sin dalla sua prima apparizione nella serie BBC Sherlock, è infatti uno degli attori più in voga del momento. Affascinante e talentuoso, Cumberbatch ha tuti i connotati per diventare tra gli attori più apprezzati degli ultimi anni non solo dai fan, ma anche dai critici e dall'Academy.
Benedict Cumberbatch è stato infatti candidato già due volte ai premi Oscar: la prima in occasione di The Imitation Game, la seconda nel 2022, con l'apprezzatissimo Il Potere del Cane. Una disdetta che l'attore inglese non abbia ancora vinto: soprattutto se si conta che non ha vinto neppure un Golden Globe, nonostante le ben quattro nomination. Siamo sicuri che prima o poi l'attore otterrà il premio meritato: in caso contrario, sarebbe un vero e proprio scandalo!
Hugh Jackman
Eccoci arrivati all'ultimo tra gli attori che non hanno mai vinto un Oscar della nostra lista.
Parliamo ora di uno tra gli attori più istrionici di sempre, capace di interpretare qualsiasi tipo di ruolo rimanendo sempre convincente: Hugh Jackman. L'attore australiano è da sempre uno dei volti più amati tra le celebrità hollywoodiane (se si eccettua il Dr. Cox di Scrubs, che sembra provare per lui un odio immenso), eppure nessuna statuetta gli è mai stata consegnata. Un vero peccato, se si pensa che Jackman ha dimostrato in più occasioni doti recitative davvero incredibili, come nel caso de Les Misérables, anche proprio durante la cerimonia degli Oscar: non dimentichiamoci che le edizioni da lui condotte sono tutt'ora tra quelle più apprezzate di sempre!