The Lord of No Mercy, sesta puntata di questa terza stagione di Fargo, si candida a essere la più sconvolgente e ricca di suspense fra le puntate viste finora. Nel nostro ultimo focus avevamo parlato di come le azioni degli scagnozzi di Varga avrebbero dato inizio a una spirale di violenza che, come una pallina nel flipper, poteva colpire chiunque e in qualunque modo. La violenza non si è fatta attendere, ma è giunta in un modo diverso da quello prevedibile. In effetti è giunta in pieno stile Fargo. Per chi non sia in pari con le puntate, ovviamente, occhio agli spoiler.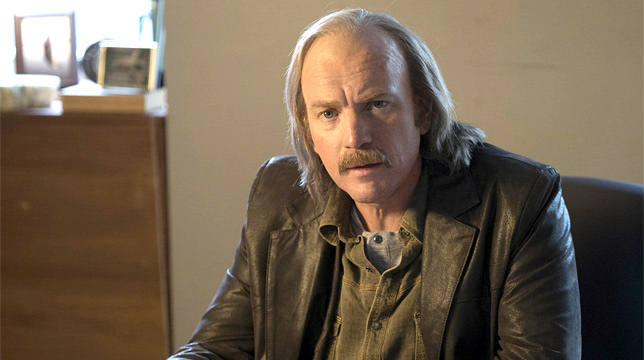 L'evento sconvolgente che colpisce questo episodio è la morte di uno dei personaggi principali: Ray Stussy. La paradossale comicità con cui si verifica tale evento nasce dal fatto che Ray muore per mano del fratello Emmit. Cerchiamo di analizzare la scena soppesando le parole che i due si dicono prima dello scontro.
Ray, in fuga con Nikki dalla polizia e da eventuali ulteriori attacchi degli scagnozzi di Varga, si sposta in un motel, ma dimentica a casa i 10 mila dollari che aveva rubato al fratello qualche giorno prima. Decide dunque di tornare a prenderli, ma sul divano del salotto trova proprio Emmit; inaspettatamente assistiamo alla resa di quest'ultimo. Emmit spiega di essere andato da Ray per porre fine alla faida in corso tra di loro; così è pronto a restituire il tanto agognato francobollo, incorniciato in una piccola teca di vetro.
Ed ecco che inizia la triste comicità della scena; Ray, in un moto di orgoglio, sostiene che Emmit non abbia il diritto di "darglielo" perchè è sempre stato suo, quindi di fatto lo rifiuta. Ovviamente Emmit insiste: lui si ritiene una "brava persona", e quindi non può più continuare questa guerra col fratello. La teca, spinta da una parte e dall'altra dai due, si rompe e un pezzo di vetro si conficca nella giugulare di Ray, facendolo morire dissanguato davanti agli occhi esterrefatti del fratello.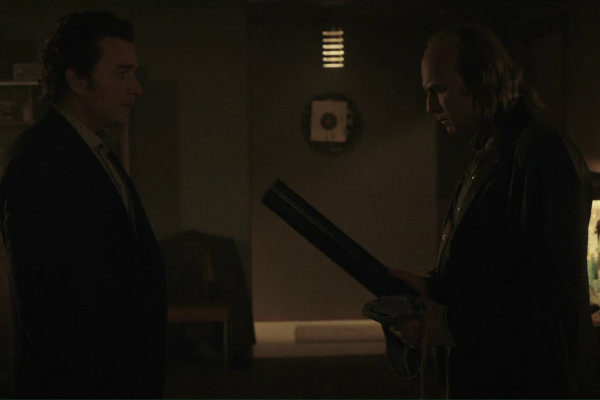 Un incidente (che in un tribunale, tuttavia, significa omicidio) che ha nella stranezza la sua principale caratteristica. Quello che inizialmente emerge, al netto di tutti i discorsi e le supposizioni fatte finora, è che fra Ray ed Emmit è stato quest'ultimo, anche se involontariamente, ad abbracciare il male. Ma la questione della volontarietà non va confusa con la preterintenzionalità.
Sappiamo infatti senza dubbio che Emmit non era andato a casa di Ray con l'intenzione di ucciderlo; sappiamo anche, però, che nel momento in cui ha visto che il fratello stava morendo non ha fatto assolutamente niente per aiutarlo. Era evidentemente sotto shock, certo; ma qualcosa, forse l'istinto, forse il male che porta dentro di sè (a dispetto dell'essere una brava persona come si era definito poco prima) lo ha portato a non intervenire. Forse nel profondo quello che desiderava era proprio la morte del fratello.
Dice a Varga, dopo averlo chiamato per essere aiutato (in una sequenza che ricorda e cita moltissimo la telefonata fra Lester e Lorne Malvo nella prima stagione):
"Io non volevo…"
"Lo so. Nessuno vuole mai".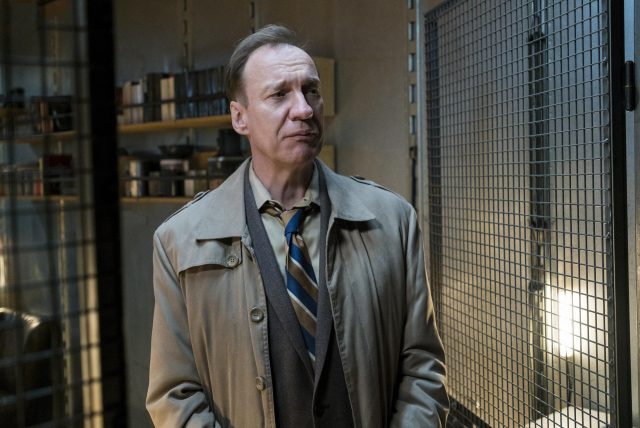 La risposta di Varga, data con un'aria comprensiva e inquietante al tempo stesso, sembra celare quasi un orgoglio per il fatto che, dal suo punto di vista, Emmit abbia mostrato fegato finalmente (e soprattutto la soddisfazione di aver ottenuto ciò che voleva senza dover intervenire). Ed è proprio il ruolo di Varga che diventa meno chiaro a questo punto. È effettivamente solo un villain o a tratti può essere considerato l'aiutante del protagonista?
Infatti, non solo nella gestione della morte di Ray, ma anche durante l'interrogatorio di qualche ora prima ad opera di Gloria e Lopez nei confronti di Emmit in merito a una possibile faida esistente col fratello, Varga impedisce ad Emmit di rispondere sinceramente alle domande, intromettendosi e cacciando le poliziotte. Il personaggio sta iniziando a uscire dagli schemi visti finora; questo non fa altro che creare empatia col pubblico.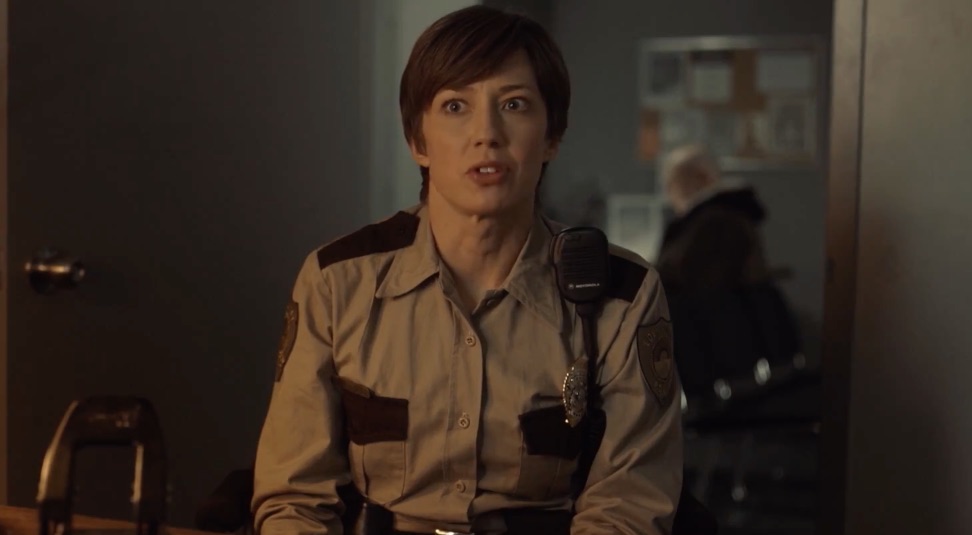 Infine, un accenno lo merita l'ultima scena. Gloria decide di tornare in quella che non sa ancora essere una scena del crimine: sappiamo che nella logica di Fargo il poliziotto o la poliziotta protagonista è destinato a trionfare, ma quello in cui si sta per infilare la donna sembra quasi un tunnel senza via d'uscita, una corsa folle verso le fauci del lupo Varga.
Le prossime ultime quattro puntate di Fargo daranno risposta a questi interrogativi. Finalmente ci faranno capire se effettivamente la Serie seguirà gli schemi risolutori proposti nelle due stagioni precedenti (da cui in realtà si sta già parzialmente distanziando) o se proporrà qualcosa di totalmente nuovo. Poche settimane ancora e potremo, finalmente, saperlo.