Viviamo in un'epoca in cui la nostalgia del passato è travolgente. Un passato in cui, nei nostri pensieri, si viveva meglio, con più semplicità e spensieratezza. Per molti gli anni '80 e '90 rappresentano la propria infanzia o adolescenza e sono impressi nei loro cuori come una bellissima fotografia. Netflix vuole raccontare una storia proprio su quella fotografia. Una fotografia di un passato recente ma ancora vivo nei sentimenti del pubblico di tutto il mondo. Tuttavia con Everything Sucks!, la fotografia si è sbiadita perdendo gran parte dei suoi colori.
Gli anni '90 sono il nuovo coraggioso (ma non troppo) progetto americano di Netflix che con i suoi 10 episodi dalla breve durata di 25 minuti, tenta di far presa su quell'animo nostalgico del suo pubblico. Purtroppo la rievocazione del passato è solo uno dei pochi aspetti positivi riguardanti un prodotto che poteva regalarci emozioni ben più forti ma che si è perso in tanti piccoli difetti, rendendolo sterile e poco coinvolgente. Everything Sucks! è un'occasione sprecata per tutti i nostalgici degli anni '90 che ancora una volta vedono la loro luce sbiadita dalla forza del decennio che li ha preceduti. Il viaggio nel passato è, in parte, fallito e con esso le altissime aspettative dei suoi spettatori.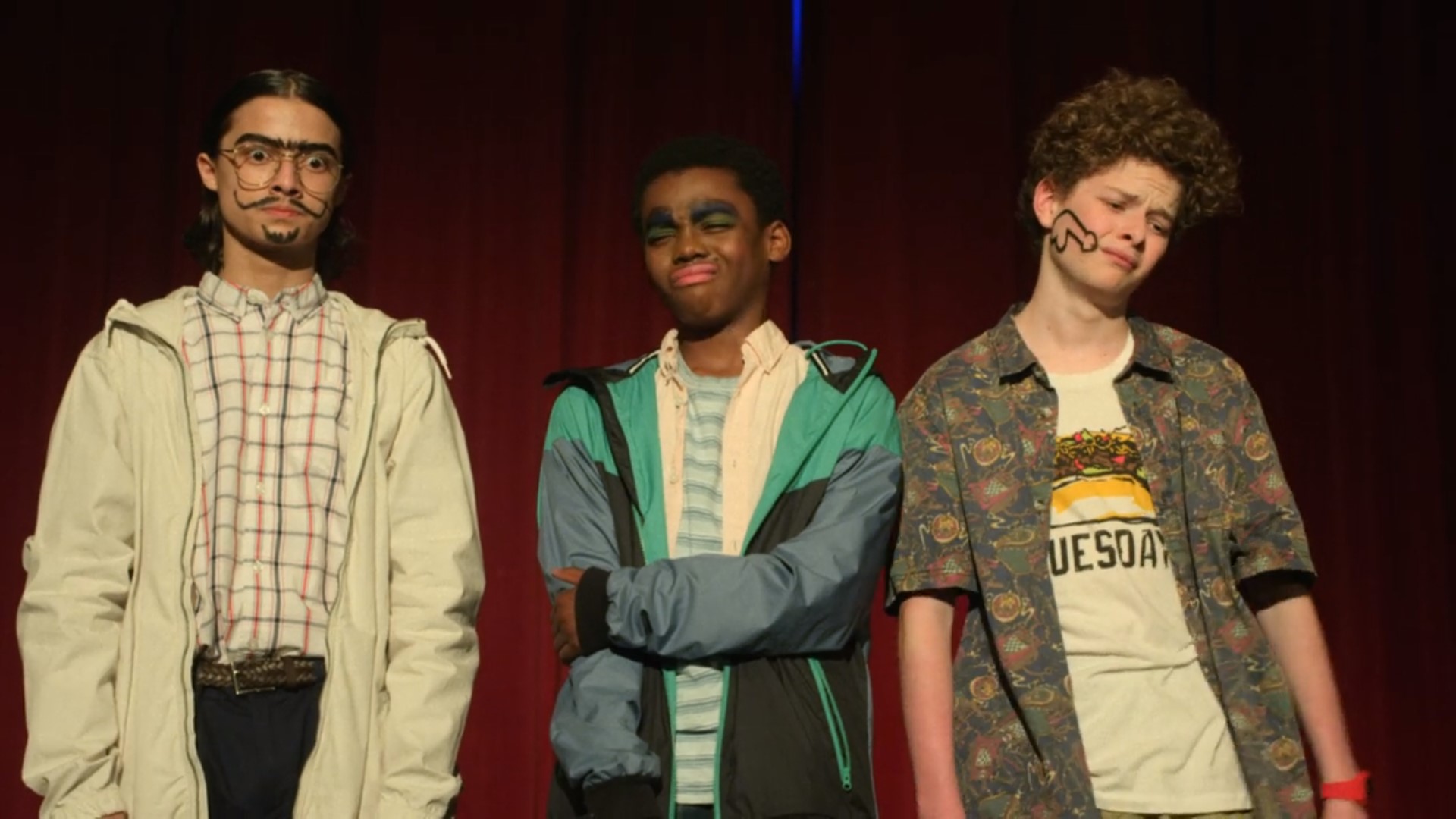 Everything Sucks! è ambientata nel 1996, a Boring, una cittadina dell'Oregon, negli States. Racconta la storia di tre matricole della "Boring High school", unite da un forte legame di amicizia: Luke, Tyler e McQuaid. Ognuno di loro vivrà la propria avventura personale di amicizia e amore, crescendo e lasciandosi alle spalle la propria infanzia. Tutta la storia sarà ambientata nel primo anno della Boring High school e vorticherà intorno a due temi principali. Il primo riguarda Luke e Kate, i due reali protagonisti, alle prese con il loro primo amore adolescenziale. Un amore così forte e puro che non è privo di problemi e incertezze. Soprattutto sono evidenziati molto bene i dubbi sulla propria sessualità in un'epoca in cui l'amore per il proprio sesso non era ancora del tutto accettata.
"È proprio una che spacca"
Chi sono i due protagonisti di "Everything Sucks!"?
Luke è un appassionato di cinema il quale girerà un film insieme ai suoi amici e i ragazzi adolescenti più grandi del corso di teatro. Egli sarà tormentato dal ricordo del padre che lo ha abbandonato alla tenera età di sette anni. Il suo ricordo accompagnerà Luke in ogni momento di solitudine tramite le videocassette registrate dal padre anni prima. Kate la figlia del preside desidera essere trattata senza riguardi e come una ragazza uguale alle altre. La sua latente omosessualità comincerà a creare svariati danni nei riguardi dei suoi affetti e nel mondo che la circonda. I suoi dubbi e incertezze la porteranno a essere il personaggio più interessante e anche più caratterizzato della Serie. Proprio come Luke vive problemi familiari legati al suo passato e si avvicinerà al ragazzo con il quale vivrà una connessione di amicizia e amore.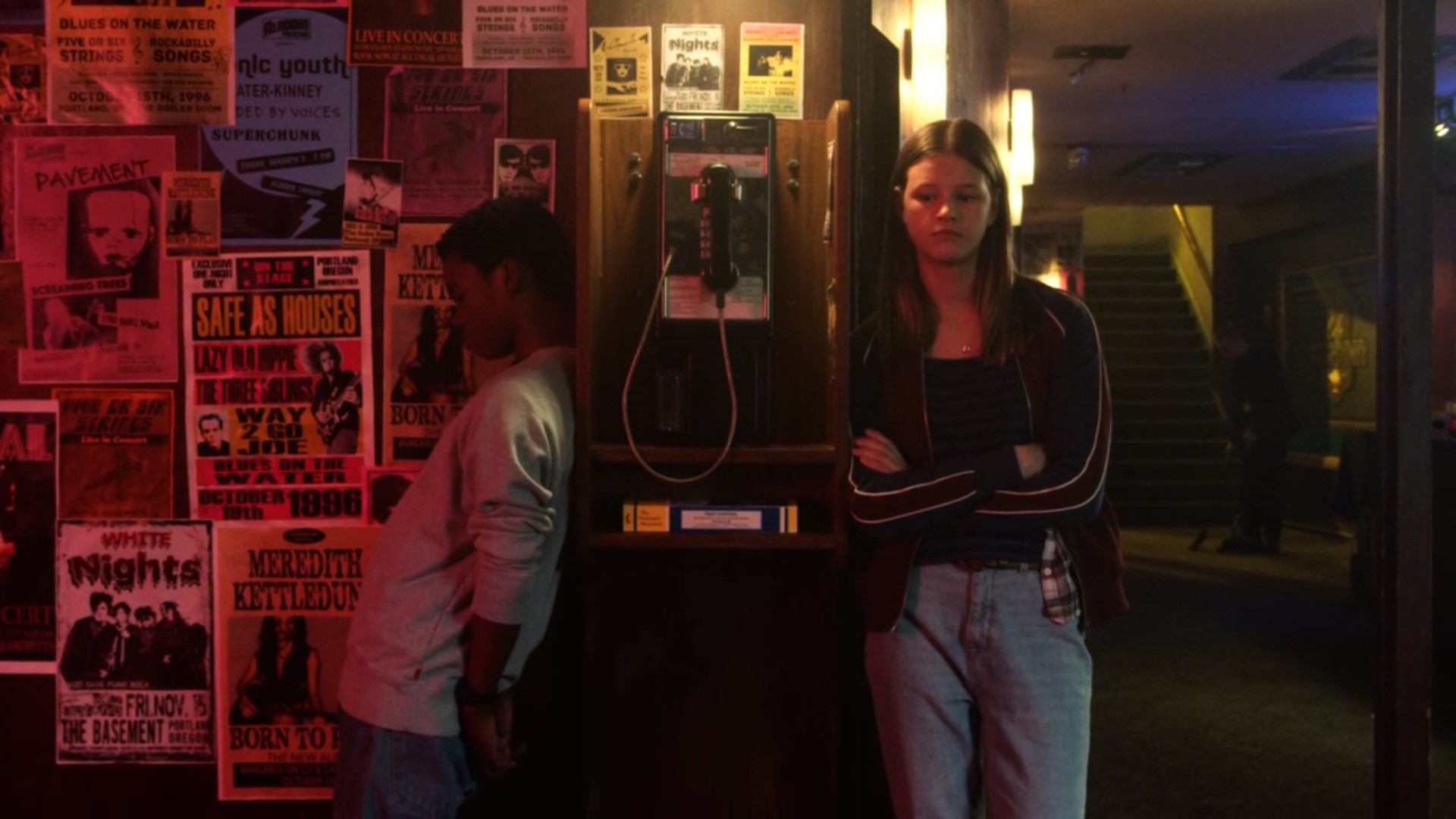 Il secondo tema riguarda proprio i genitori dei due protagonisti. Il padre di Kate e la madre di Luke rappresentano l'unico aspetto del mondo adulto di quegli anni e dell'intera Serie. I due genitori avranno una relazione celata agli occhi dei figli. Le relazioni degli uni e degli altri influenzeranno a vicenda i rapporti tra genitori e figli, fino alla consapevolezza finale di quel che davvero sono e cosa vogliono.
Gli altri personaggi della Serie sono poco caratterizzati e scarsamente importanti ai fini della trama, se non per poche eccezioni.
Gli amici stretti di Luke sono personaggi visti e rivisti. McQuaid appare come una copia mal riuscita di Sheldon di The Big Bang Theory e Tyler è lo stereotipo del ragazzo ingenuo, impacciato e goffo. Lo stereotipo  è  appunto un elemento che fa da padrone in tutto il plot governando una sceneggiatura poco consistente e banale, la quale rende le interazioni e le situazioni vissute dai personaggi fragili. Gli stessi ragazzi più grandi del teatro appaiono come degli adolescenti poco credibili, spesso anche più ingenui delle matricole protagoniste.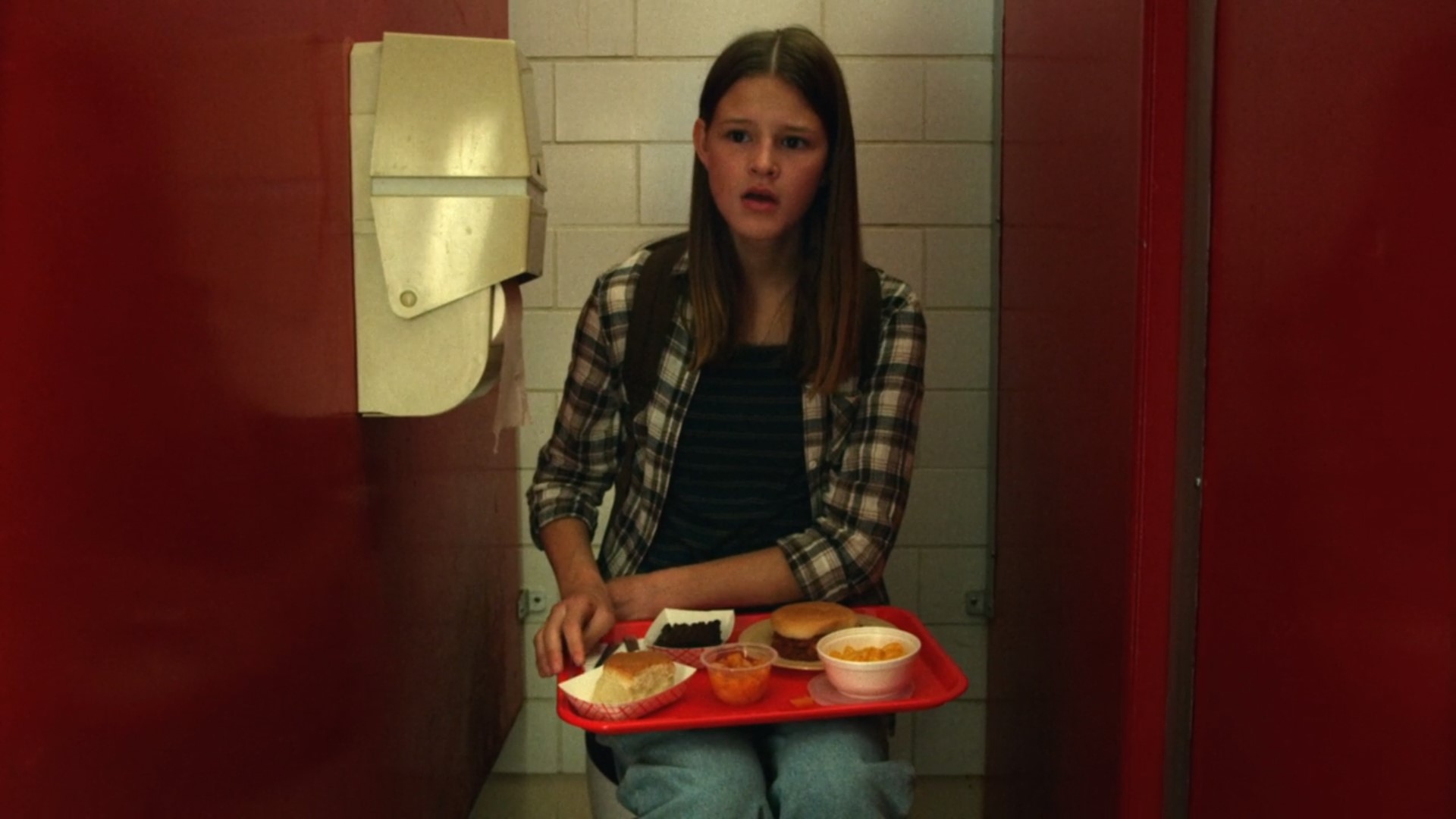 Tuttavia ci sono anche elementi positivi a cui dare un occhio di riguardo. Il pubblico è piacevolmente accompagnato dalle melodie degli anni '90 in tutto il suo percorso, in particolar modo le note di "Wonderwall" degli Oasis e di "Beautiful life" degli Ace of base. Melodie ben inserite nella Serie che raccontano dei momenti ben precisi e particolari di Everything Sucks! offrendo un valore, oltre che musicale e nostalgico, anche narrativo.
Da citare anche l'importanza di Tori Amos nella trama, importante icona rock femminile degli anni 90.
Un altro aspetto positivo riguarda senza dubbio tutto lo sfondo anni '90, abbastanza fedele in molti dei suoi elementi. Il linguaggio dei ragazzi, il loro abbigliamento, i walkman, le musicassette, i Game Boy, sono solo alcuni degli elementi caratterizzanti dell'epoca che ci viene raccontata; ben presenti in un perfetto sfondo che ci permette di vedere in quella fotografia qualche sprazzo di colore. Il tema sociale dell'omosessualità viene raccontato con leggerezza, ma con il giusto approccio, senza risultare pesante o ingombrante, adatto a un prodotto d'intrattenimento.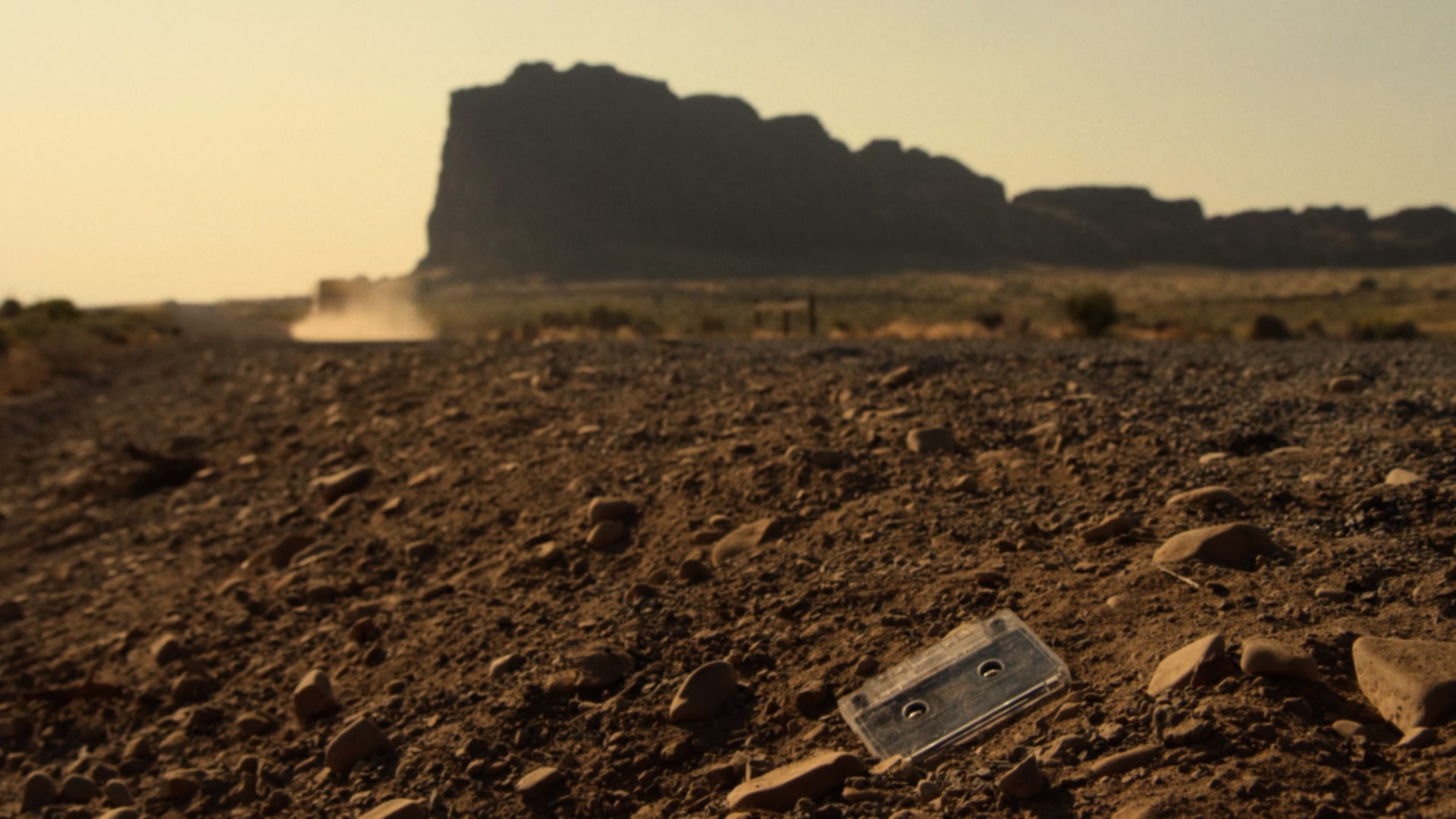 "Siamo tutti eroi nelle nostre storie… Probabilmente siamo i cattivi di qualcun altro"
Ed è proprio questo il più grande e importante difetto di Everything Sucks! Un prodotto che vuole mirare esclusivamente all'intrattenimento, ma lo fa in maniera poco coinvolgente e superficiale, sia nella sua storia principale che in gran parte delle sue sotto trame. Un prodotto che ha fatto degli anni '90 il suo cavallo di battaglia senza aggiungere nient'altro e venendo meno alle alte aspettative di ogni nostalgico che finalmente voleva vedersi rappresentato dalla sua epoca. Tuttavia come dicono gli Ace of Base "La vita è bellissima"  e questo ce lo dimostra non solo il finale, ma anche la fine di ogni storia in Everything Sucks!. La vita è un viaggio bellissimo nel quale ognuno di noi è l'eroe della propria piccola storia e il cattivo di qualcun altro. Il finale apre spiragli per una seconda stagione che ci auguriamo possa essere molto più coinvolgente e interessante. Everything Sucks!, pertanto, va considerato come un prodotto più o meno godibile con cui approcciarsi senza troppe aspettative.