Il topo più famoso del globo scende in campo. Il prossimo servizio di streaming della Disney, precedentemente noto come Disney Play, e ribattezzato Disney +, verrà lanciato alla fine di quest'anno. Questo almeno quanto riferito dal CEO della Disney Bob Iger. Con la stessa comunicazione sono stati rivelati anche alcuni titoli o progetti che saranno sviluppati nel corso dell'anno per essere verosimilmente disponibili al lancio della piattaforma e negli immediati mesi successivi.
La Disney non ha voluto però comunicare troppi dettagli, lasciando comunque trapelare che gli investimenti saranno faraonici, per poter competere da subito con i colossi del settore. Netflix, Amazon e Hulu sono avvisate.
Ci sembra quindi il momento opportuno per fare il punto della situazione su i titoli più interessanti che la Disney produrrà in questi mesi.
1. The Mandalorian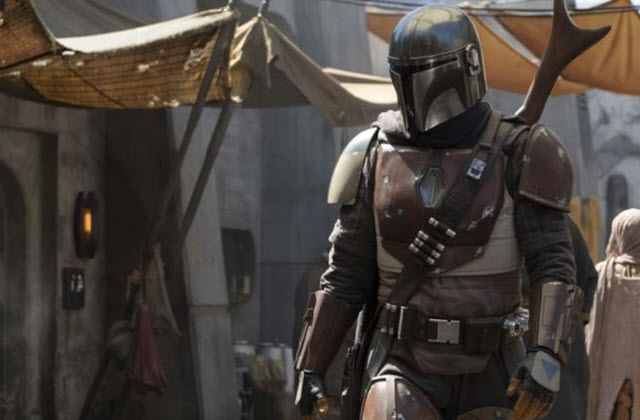 The Mandalorian è stato il primo titolo annunciato dalla Disney per la nuova piattaforma di streaming. La serie sarà diretta da Jon Favreau (Iron Man), ma singoli episodi verranno affidati ad artisti del calibro di Taika Waititi, Bryce Dallas Howard, Rick Famuyiwa, Deborah Chow e Dave Filoni. La serie racconterà le vicende di un pistolero Mandaloriano (la razza a cui apparteneva Boba Fett). Lo seguiremo mentre esplora i confini esterni della Galassia nel periodo immediatamente successivo la caduta dell'Impero. Prima però della nascita del Primo Ordine.
Nel cast di The Mandalorian figurano Pedro Pascal nel ruolo del protagonista, insieme a Gina Carano, Carl Weathers, Giancarlo Esposito, Nick Nolte e Werner Herzog. Le premesse sono davvero ottime.
Avendo inizialmente citato Dave Filoni non possiamo evitare di fare un accenno a Star Wars: The Clone Wars. La Disney ha deciso di riproporlo per una stagione conclusiva di 12 episodi proprio su Disney+. Si riprenderà da dove la serie era stata, troppo presto, cancellata. La stagione sarà caratterizzata, guarda caso, dall'assedio di Mandalore.