Ogni cosa prende forma e la serie tv ispirata ai libri della scrittrice Anne Rice, Cronache dei Vampiri, diventerà tra poco una serie tv!
Finalmente Hulu ha trovato chi mettere a capo di questo progetto: la showrunner della serie sarà Dee Johnson.
Tempo fa fu data la conferma dello show, ma adesso abbiamo ulteriori conferme. Lo stesso sceneggiatore Christopher Rice ha annunciato la notizia tramite i social, ecco le sue parole:
Sono elettrizzato nel dirvi che dopo un'esaustiva ricerca abbiamo unito le forze con la perfetta showrunner, una donna dalla vasta esperienza e dall'impeccabile professionalità che porterà con sé un profondo rispetto per il materiale. Accogliete Dee Johnson. Dee è un'autrice e produttrice di incredibile talento e versatile, i cui lavori spaziano da serie drammatiche acclamate come Boss a successi dei network come Nashville, fino all'odissea sci-fi Mars. Durante i suoi tanti anni trascorsi a lavorare a show famosi come E.R. e The Good Wife, essendo una donna di colore apertamente gay, Dee ha sostenuto la rappresentazione di personaggi appartenenti alle minoranze, unendo la diversità a serie drammatiche intelligenti e coinvolgenti e offrendole a milioni di case in tutto il mondo.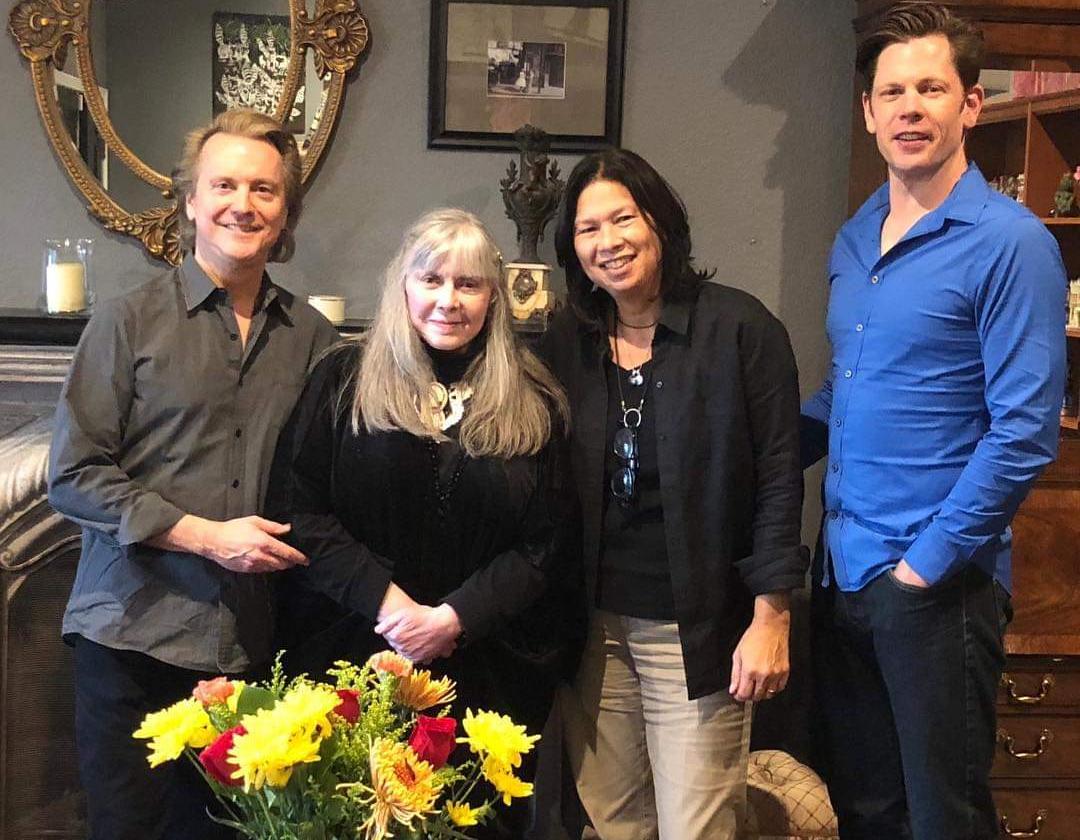 Il figlio della scrittrice della saga letteraria collaborerà comunque alla produzione della serie. Lo stesso infatti sarà sceneggiatore del primo episodio 'Wolf Killer'. Continuando il suo discorso ha poi aggiunto:
Porterà alla serie il suo profondo amore per l'opera originale, la sua pura reputazione per la professionalità e molte esperienze in tutti gli aspetti del settore televisivo, spaziando dal creare mondi attraverso lo schermo verde al trovare il mix perfetto di elementi necessari a portare in vita le complesse visioni dei creatori provenienti da altri campi… Nei nostri primi incontri con Dee ha parlato con emozionante eloquenza e chiarezza dei personaggi e dei rapporti che definiscono questa serie, della loro prospettiva da outsider e dei loro dilemmi morali, tutti elementi che rendono Cronache dei Vampiri una precisa esplorazione delle questioni cosmiche e spirituali perfettamente ideale per un adattamento in questa epoca del settore televisivo contraddistinta da attenzione per i personaggi e per la struttura, che sono le caratteristiche principali del suo approccio creativo, mentre delineiamo la storia delle origini di Lestat."
La serie tv su Cronache Dei Vampiri, come già vi accennammo, partirà dall'adattamento del secondo libro della saga iniziata nel 1975, The Vampire Lestat. Inoltre, sia Paramount Television che Anonymous Content hanno ottenuto più di un anno fa i diritti dei romanzi della Rice.
Si profila, senza ombra di dubbio, qualcosa di molto intrigante!