# #
The Wrong Mans si apre con un'alternanza di comico ed inquietante – dato dalla musica e dalle inquadrature – in cui si ha il primo impatto con il protagonista Sam Pinkett (interpretato da Mathew Baynton, You, Me and The Apocalypse), in tutta la sua vita triste e la sua sfortuna che lo perseguita.
# #
Infatti dopo una festa a casa sua, in cui con dei piccoli flashback ci viene mostrato in stato pietoso a cercar di ballare o a lasciare 14 messaggi nella segreteria della ex in orari improponibili, Sam esce di casa per andare al lavoro ma trova solo la ruota di quella che fino alla sera prima era la sua bicicletta. Tanto è abituato ad aver sfortuna che nemmeno batte ciglio e prosegue a piedi con le cuffiette e la musica nelle orecchie che sentiamo anche noi. Proprio per questo non si accorge della macchina che dietro di lui sbanda e finisce col cappottarsi e rotolargli affianco, finchè si ferma distrutta qualche metro più avanti.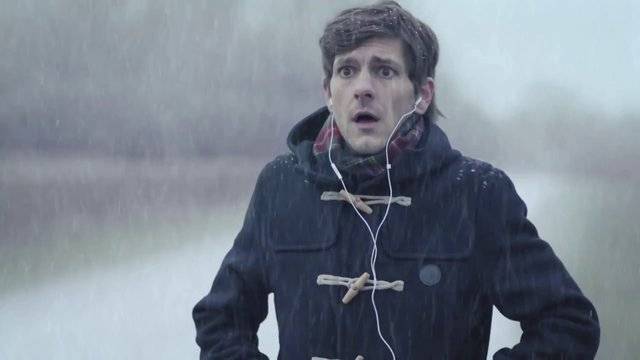 # #
Ispezionando l'auto riesce a chiamare l'ambulanza guardando il guidatore gravemente ferito, per poi svenire.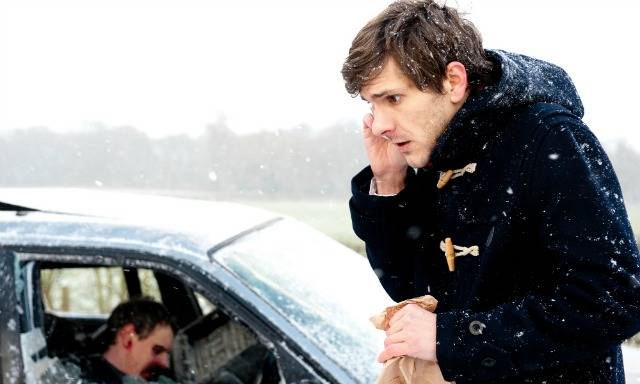 La scena si riapre mentre viene interrogato da due poliziotti, uno dei quali è interpretato da Paul Higgins (Michael Dugdale di Utopia), ma capendo che da lui non otterranno niente, lo lasciano andare. Se non ché, rimasto solo, Sam sente squillare un cellulare. "Se non sei qui alle 17, uccideremo tua moglie" gli dice la voce misteriosa dall'altra parte della comunicazione, scambiandolo – ovviamente – per l'uomo sbagliato.
Ma il titolo, volutamente sbagliato per seguire il tono commedia/thriller di The Wrong Mans, parla di uomini al plurale e poco dopo infatti, viene presentato Phil (James Corden), un fastidioso uomo che distribuisce la posta nel palazzo del consiglio comunale, collega di Sam, e che nessuno vuole intorno. Sam si trova incastrato con Phil in questo grossissimo malinteso in quanto quest'ultimo lo sente ascoltare i messaggi lasciati dai rapitori e si esalta parecchio, probabilmente troppo. È infatti tipico di Phil credersi – senza nessuna ragione apparente, anzi nessuna ragione proprio – un uomo d'azione.
"you're looking at this in the wrong way.. This is our moment, we're been chosen!!"
Decidendo di fare qualcosa per salvare questa misteriosa donna, Sam e Phil si trovano invischiati con un'organizzazione criminale che mette in atto reati di corruzione e cospirazioni.
The Wrong Mans sin da subito appare nella sua essenza: una quasi parodia di un thriller, in cui personaggi plausibili agiscono come effettivamente agirebbe una persona comune messa in un contesto fuori dalla normalità, se non particolarmente pericoloso. Lascia perdere i toni epici e tendenti all'assurdo che accettiamo in un film d'azione "all'americana", e prende una caratterizzazione meno forzata ma che ai nostri occhi appare saliente e perciò inusuale. Anche se questa diversità è in realtà ciò che ci aspetteremmo fuori dal grande, o piccolo schermo, cioè nella nostra quotidianità.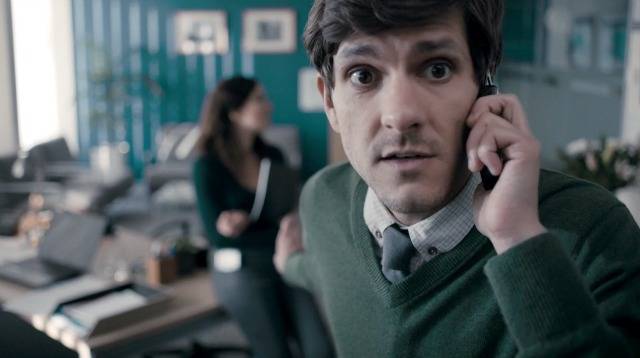 Vediamo quindi nei protagonisti, ma persino negli antagonisti, atteggiamenti tanto normali quanto esilaranti come ad esempio Sam che non può presentarsi in orario all'incontro con i delinquenti perché non può uscire dal lavoro prima, oppure il suo capo/ex ragazza che vuole sapere che cosa c'è che non va in lui e, quando decide di dirle la verità, non gli crede e si mette quasi a ridergli in faccia – un'altra delle sue scuse – o ancora che sviene dopo aver evitato l'iperventilazione in un sacchetto di carta di fronte alla gravità dell'incidente stradale suddetto.
Gli attori che fanno Sam e Phil sono anche i co-creatori della serie, insieme a Jim Field Smith.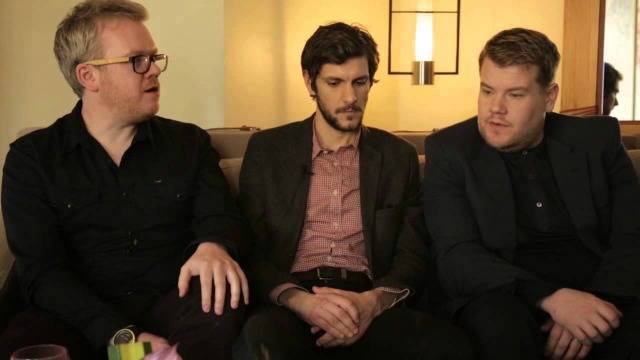 "È un film in sei parti" hanno dichiarato, in quanto per fare funzionare l'umorismo tipico di The Wrong Mans, c'è la necessità di renderlo visivamente un film d'azione in grande stile (quindi con fughe in auto, salti da ponti, elicotteri..) altrimenti le battute ed il concetto stesso della serie non avrebbero avuto lo stesso impatto comico.
La prima stagione di The Wrong Mans, distribuita nel 2013 da BBC Two in Inghilterra e Hulu in America è in sei puntate, mentre la stagione due ne ha tre. Non fatevi ingannare come ho fatto io, sono tre puntate da un'ora (diversamente dalla stagione uno in cui durano mezz'ora) perciò dopo queste tre vi troverete, purtroppo, a corto.
Gli attori si sono divertiti parecchio a girare The Wrong Mans, vi auguro che possiate apprezzarla altrettanto! Basta insomma che vi piaccia lo stile unico che sanno darci gli Inglesi.