"C'è una saggezza della testa… e una saggezza del cuore."
La Serie Tv di cui vi parlerò oggi, Dickensian, nasce dall'idea di Tony Jordan (EastEnders) di portare in scena sul piccolo schermo i famosi protagonisti dei romanzi di Charles Dickens. Come ha bichiarato la BBC: "È un modo per far conoscere Dickens a una nuova generazione di spettatori e lettori"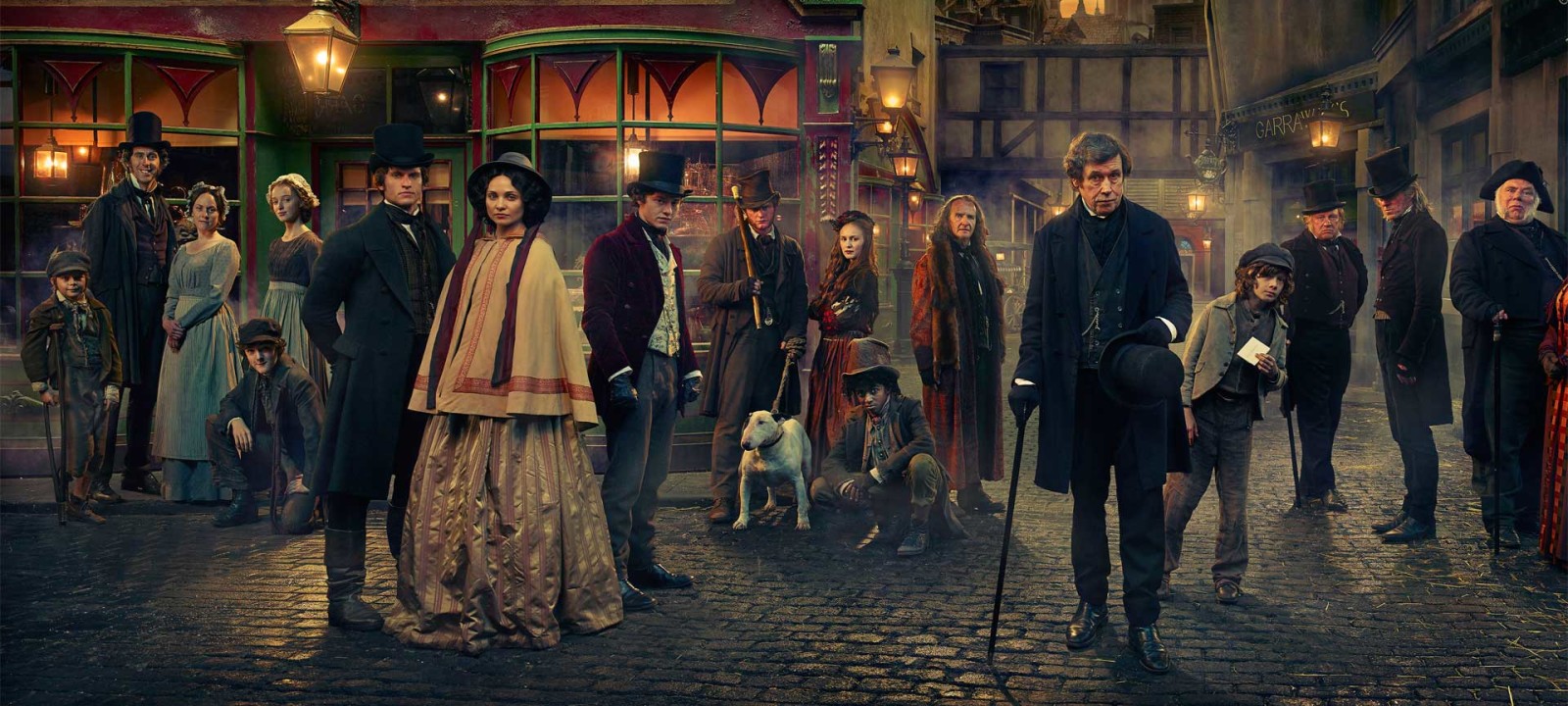 Andata in onda nel dicembre del 2015 su BBC one (in Italia è inedita), con una sola stagione composta da 20 episodi, Dickensian è una serie omaggio alle opere di Dickens che raccoglie alcuni dei suoi personaggi più famosi come il Signor Scrooge, il Capitano Hawdon, Mrs. Gamp, l'Ispettore Bucket, Fagin e Miss Havisham. Le loro vite si intrecciano nella Londra del XIX secolo, le opere si mescolano facendoci vagare con lo sguardo tra The Old Curiosity Shop e il Three Cripples Pub.
Facciamo così la conoscenza dei personaggi usciti fuori da Canto di Natale, Grandi speranze, Il circolo Pickwick, Il nostro comune amico e Le avventure di Oliver Twist.  Ogni episodio si sviluppa in 30′ (tranne l'ultimo da 50′) e si prefigge di rispondere ad una domanda: cosa accadrebbe se i personaggi, creati dalla penna dello scrittore inglese, vivessero e si muovessero nella stessa stradina di Londra?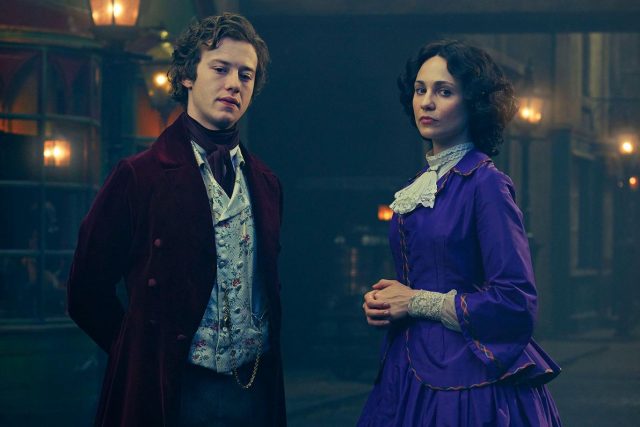 La risposta la ritroviamo nelle scene in cui, ad esempio, scopriamo che Honoria Barbary (Bleak House) è la migliore amica della sventurata Amelia Havisham (Great Expextations), e Mr. e Mrs. Bumble (Oliver Twist) si incontra con Mrs. Gamp (Martin Chuzzlewit) al pub di Silas Wegg (Our Mutual Friend).
Le vicende di Dickensian ruotano intorno all'omicidio di Marley: l'ispettore Bucket è incaricato ad indagare sul caso, consapevole della difficoltà di scovare l'assassino quando tutti nel quartiere detestavano l'usuraio e avevano buoni motivi per volerlo morto.
La trama di Dickensian si districa tra un registro giallo e il classico romanzo ottocentesco inglese, dove i temi principali sono l'amore osteggiato dalle differenze di classe, l'affermazione sociale e le oscure macchinazioni.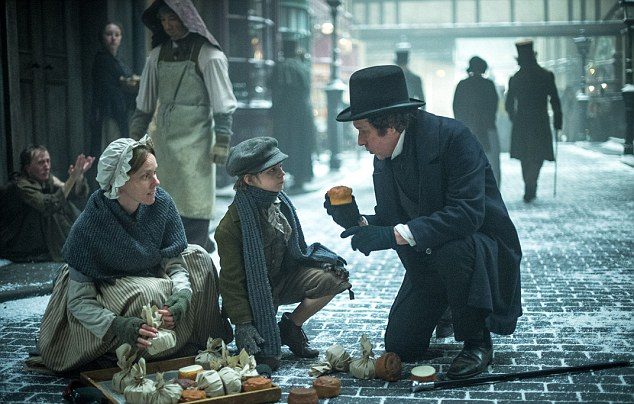 Insomma, il creatore della Serie Tv (tra l'altro amante dei libri di Dickens) non lascia niente al caso. Moltissimi sono i riferimenti ai romanzi, alle trame e sopratutto la fedeltà ai personaggi cartacei viene (quasi totalmente) rispettata. Inoltre i più attenti potranno carpire con piacere tanti piccoli particolari, come per esempio, nel primo episodio, Jaggers menziona "Mr. Heep": Uriah Heep, tratto dal romanzo David Copperfield.
Nel cast vi sono attori del calibro di Peter Firth (Duca di Cumberland in Victoria),  Stephen Rea (ispettore Finch di V Per Vendetta), Alexandra Moen (i fan di Doctor Who la ricorderanno come moglie di Harold Saxon, The Master) da Tuppence Middleton (Riley in Sense8), fino ai due Night's Watch Brennock O' Connor e Mark Stanley (Olly e Grenn).
Una Serie Tv adatta agli amanti del periodo ottocentesco, ma sopratutto a coloro che si sono appassionati ai romanzi di Dickens e vogliono vedere una trasposizione con i fiocchi. Chi invece non ne conosce le sorti,  non si preoccupi: è un buon prodotto inglese che saprà farvi appassionare ai personaggi dickensiani.
"Stiamo portando dei personaggi che tutti conoscono ed amano in un nuovo mondo dove niente è impossibile. Non c'è bisogno di conoscere i romanzi di Dickens per innamorarsi di questa Serie. Sarà una vera delizia per gli occhi." dichiarò Pauline Collins, interprete di Mrs. Gramp dal romanzo Martin Chuzzlewit, su Dickensian.