Attenzione! Questa recensione contiene spoiler su Chilling Adventures of Sabrina 3×07.
Nel penultimo episodio della terza stagione di Chilling Adventures of Sabrina, tutti i protagonisti si trovano in una situazione a dir poco difficile. Per tutta la puntata non facciamo altro che restare col fiato sospeso, colpiti dalle morti di molti dei nostri personaggi preferiti.
Ma andiamo con ordine.
L'episodio si apre con Sabrina e Ambrose che trovano Zelda in fin di vita, in bilico tra la vita e la morte. A lasciar presagire che accadrà qualcosa di brutto alla famiglia Spellman si aggiunge anche una "donna gemente" che viene chiamata Ossessa e che, apparentemente, è proprio un presagio di morte.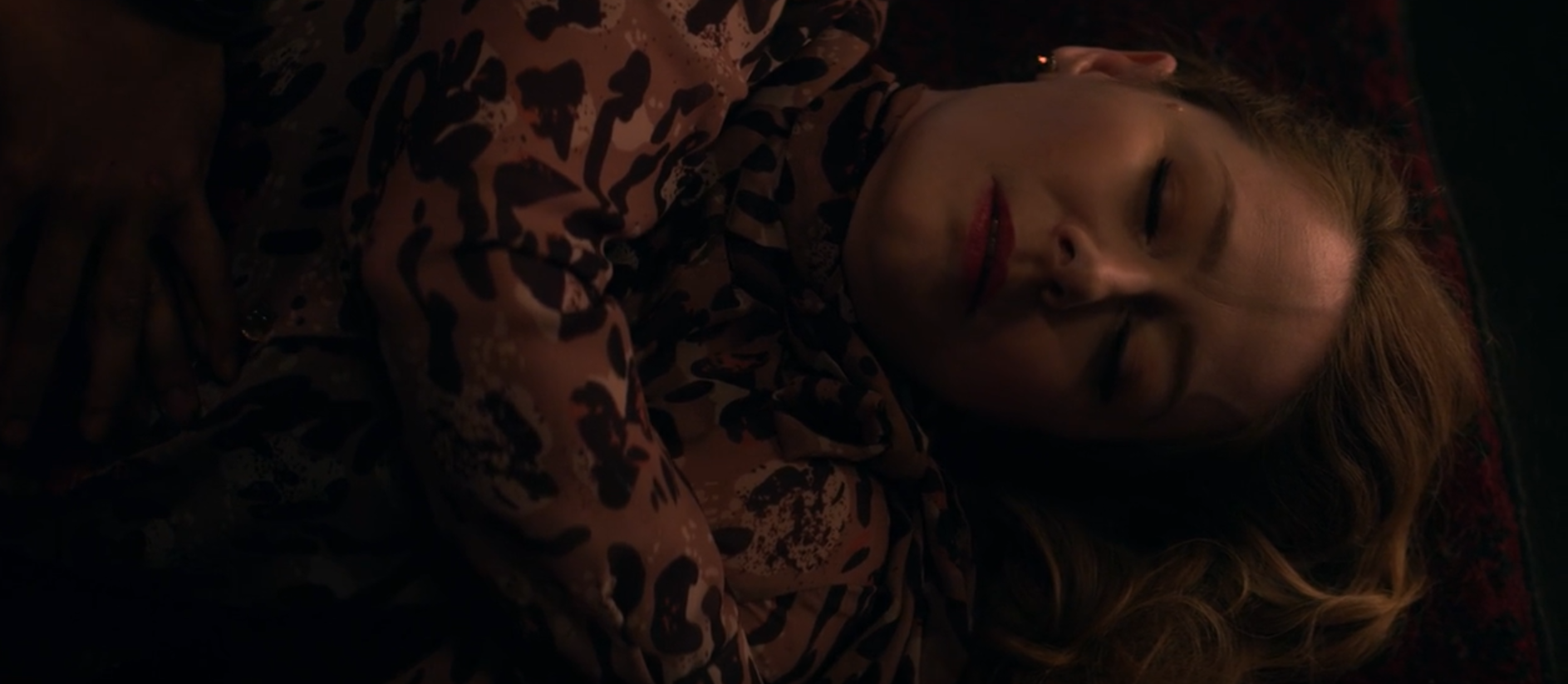 Le Spellman, tuttavia, non sono le uniche a essere in difficoltà: Lucifer, ormai separato da Blackwood, viene incastrato da Lilith che ha costretto l'ex Sommo Sacerdote a lasciarle il seme di Satana. Lilith porta dunque in grembo il figlio di Lucifer, e quest'ultimo è costretto a rimandare la propria "vendetta".
Blackwood, che adesso è immortale grazie al marchio di Caino che gli è stato inciso proprio da Lilith, decide dunque di allearsi con i pagani: il suo desiderio più grande, infatti, è ovviamente quello di liberarsi una volta per tutte delle streghe.
Sabrina, nel frattempo, decide di utilizzare l'energia delle cheerlader della Baxter High per rimettere in forze se stessa e i membri della congrega. Bisogna ammettere che questa stagione ci ha messo di fronte a delle scelte abbastanza discutibili da parte dei protagonisti, e Chilling Adventures of Sabrina 3×07 non fa eccezione. Insomma, l'unico modo con cui la congrega potrebbe ottenere dell'energia è rubarla da un gruppo di ragazzine mortali? Mi sembra un po' una forzatura, e considerando che Ambrose tira fuori soluzioni come se fosse un'enciclopedia vivente, avrebbero potuto sperimentare di meglio.
Nel frattempo, Satana convince Sabrina a terminare la sfida per salire definitivamente al trono degli Inferi. Lucifero, inoltre, aiuta sua figlia suggerendole di cercare Giuda nel nono girone e di farsi dire da lui qual è il nascondiglio delle 30 monete di argento.
Quando Sabrina raggiunge Giuda, quest'ultimo le dice che ci sono due modi per poter recuperare le monete: tradire una persona amata, oppure andare a rubarle dalla tomba di Vlad l'Impalatore. La strega, non riuscendo a tradire i suoi amici, scova Vlad e quasi senza problemi riesce a prendere le monete.
Anche in quest'occasione, come negli episodi precedenti, il tutto accade molto velocemente: Vlad, come ogni vampiro che si rispetti, riesce a incantare Sabrina e sembra per un istante metterla in difficoltà. Il tutto, però, finisce in una manciata di minuti perché non appena la morde e assaggia il suo sangue si rende conto che brucia poiché la ragazza è per metà un "essere celestiale".
Quando Sabrina torna da Giuda, però, prende l'ennesima decisione stupida: posa sulla sua mano le 30 monete. La "roccia" si trasforma immediatamente in Caliban, che ancora una volta inganna la strega e la intrappola prendendo le monete d'argento che lei stessa gli ha ingenuamente porto.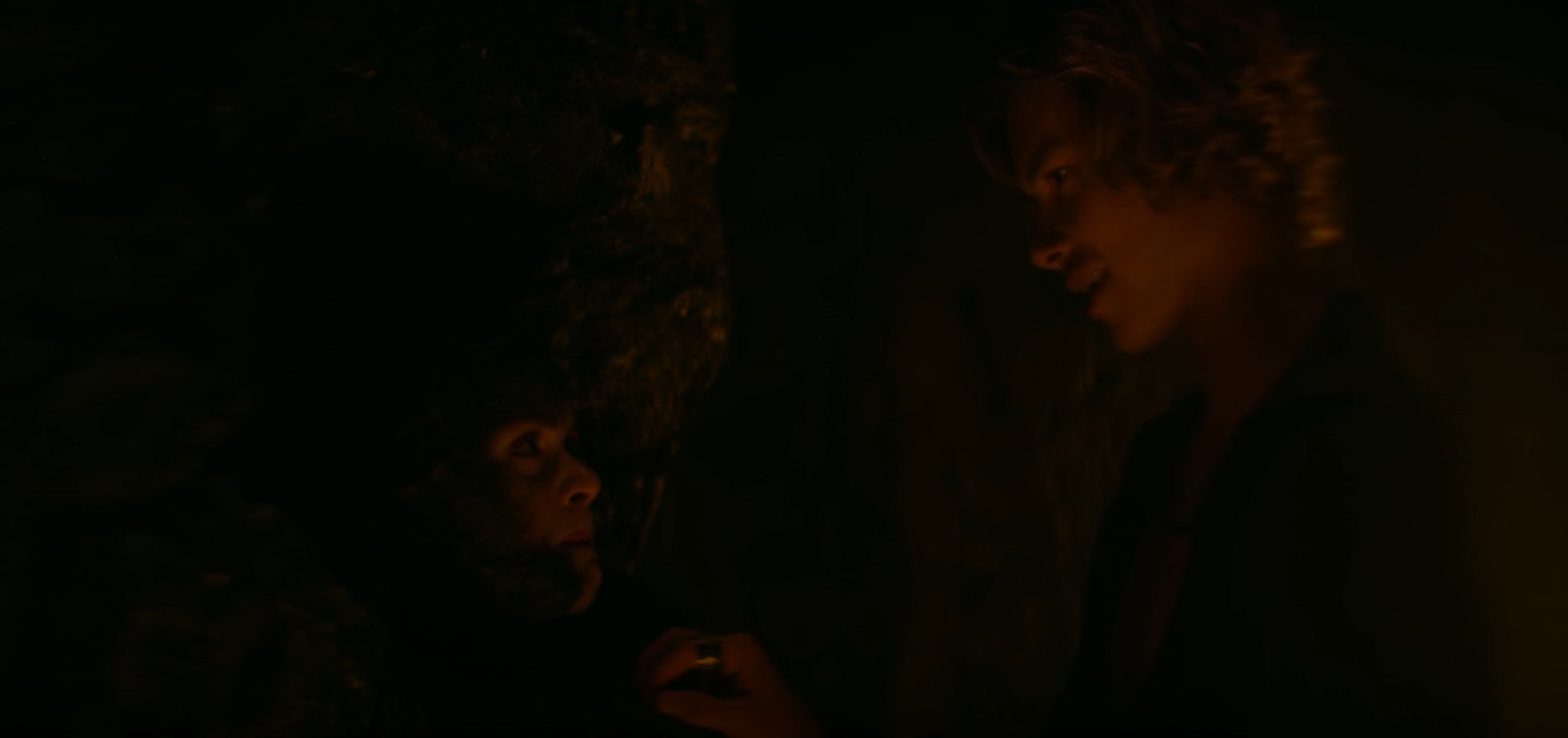 Zelda e Hilda, nel frattempo, si trovano in una sorta di limbo insieme a Edward Spellman. L'uomo le porta dunque a ricordare alcuni momenti passati: vediamo quindi il momento in cui le zie accolgono Sabrina e iniziano a prendersi cura di lei, ma anche Zelda e Blackwood da ragazzini che studiano insieme.
Alla fine, quando Edward mostra a Zelda il momento della sua morte, quest'ultima capisce come la congrega può riavere il suo potere. Non appena torna alla vita riaprendo gli occhi, però, Blackwood la accoltella nuovamente.
I pagani hanno intanto catturato gli amici di Sabrina. Vediamo dunque Theo e Rosalind immobilizzati e costretti a veder morire Robin e, soprattutto, a vedere l'uomo verde che fiorisce nutrendosi del sangue di Harvey.
Chilling Adventures of Sabrina 3×07 finisce così, con Sabrina imprigionata, Harvey sacrificato per far rinascere l'uomo verde e Prudence e Zelda uccise da Blackwood.
Riuscirà Sabrina a sistemare le cose nel finale di stagione?