L'abbiamo attesa per mesi, abbiamo pregato e ora ce l'abbiamo fatta: è ritornata la streghetta del momento con Chilling Adventures of Sabrina 3×01.
Questa terza parte in realtà è una sorta di secondo capitolo dato che le prime due stagioni erano praticamente la stessa stagione divisa in due (qui un articolo in cui si spiegano i motivi). Quindi voltiamo subito pagina e partiamo.
A ben guardare Chilling Adventures of Sabrina 3×01 sarebbe potuta essere molto più interessante se avesse rallentato un po' il ritmo della narrazione. Invece è cominciata la prima parte (della durata di otto puntate) e stiamo già correndo.
Ricordiamo bene come era finita la scorsa stagione, perciò non starò a fare lunghi riassunti a riguardo. Ci sono tre grandi punti su cui effettivamente dobbiamo concentrarci, Sabrina e i suoi amici in primis.
L'idea di Sabrina già nel finale della scorsa stagione era di andare all'Inferno per recuperare Nick, diventato contenitore di Lucifer. Pensavo però che ci sarebbero volute almeno due puntate di transizione prima che si arrivasse al lieto evento.
A quanto pare mi sbagliavo. In quattro e quattro otto Sabrina, Harvey, Theo e Roz riescono ad andare all'Inferno, grazie a un aiuto da parte di Dorian Gray, arrivare da Lilith, recuperare Nick e tornare indietro illesi, pure con il Fleur du Mal richiestogli da Dorian.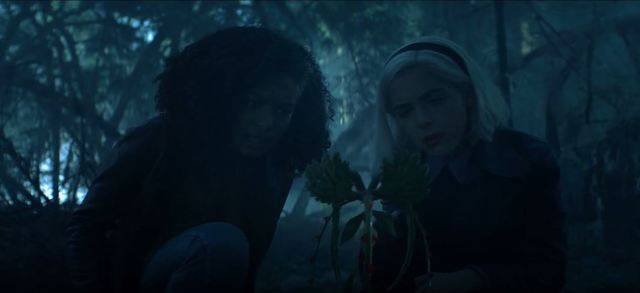 Mi chiedo onestamente a cosa sia servito dirci che se ti pungi con le spine del fiore cadi in un sonno eterno! A quanto pare a voi non è successo nulla. Però va bene così, probabilmente verrà riutilizzato come espediente narrativo in altre puntate.
Non possiamo però dire che il viaggio dei nostri eroi sia inutile, o che non gli capiti assolutamente nulla. Ci sono dei punti che mi rimangono ancora oscuri. Ad esempio: che fine ha fatto l'anima salvata dello zio di Theo? È davvero tornata a posto come prima? E poi, per quale motivo Lilith avrebbe staccato la lingua a Nick?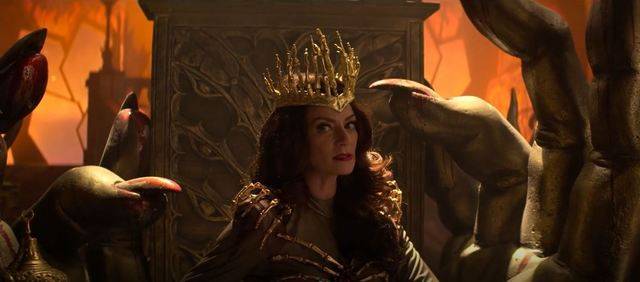 Altra cosa interessante è il modo in cui Sabrina ha deciso di prendere in mano le redini dell'Inferno per ristabilire gli equilibri. Anche qui: pensavo ci volesse più tempo, ma errore mio. La nostra protagonista torna a dimostrarci in Chilling Adventures of Sabrina 3×01 che si mira a una serie tv progressista e con tendenze femministe, mettendo le donne sotto la luce di potere che effettivamente meritano. 
Tuttavia nutro qualche dubbio su Lilith. La ricordavo parteggiare per Sabrina, ma sono confusa: perché metterla in difficoltà nel momento in cui arriva per recuperare Nick? A mio avviso: o sei bipolare o estremamente insicura e visto come sono andate le cose con le forze degli Inferi propendo per la seconda ipotesi.
Aggiungiamo a questa parte della storia un paio di note un po' frivole. Intanto l'introduzione di Caliban, che a voler essere precisi suona come un ritorno al maschilismo. Dopo tutte le lotte della scorsa stagione per cacciare Lucifer, non credo che le streghe possano permetterlo. In secondo luogo, lo scontro tra Nick e Lucifer. Qui mi fermo perché so che mi avete capito.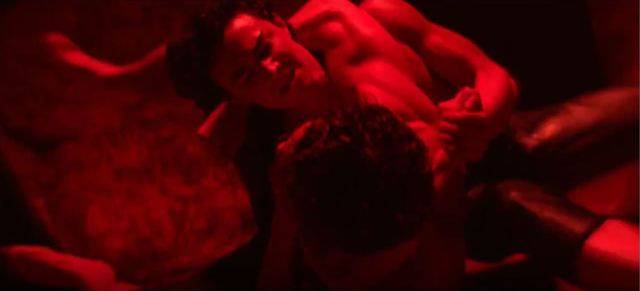 Insomma, abbiamo ritrovato in pieno la nostra Sabrina. Determinata, forte, sicura di sé e in grado di prendere in mano la situazione, nel bene e nel male, accettandone tutte le conseguenze.
Sabrina però non sarebbe Sabrina se non fosse supportata dalla sua famiglia.
Buona parte della forza della strega deriva infatti dalle sue zie, Zelda e Hilda, che in questo preciso momento si stanno trovando a risolvere un problema decisamente tosto. Niente Accademia, niente Padre Blackwood, niente Lucifer. Di conseguenza: niente culto di Satana e niente Chiesa della Notte.
A chi rivolgi quindi le tue preghiere quando tu stessa hai combattuto ciò in cui credevi? Ecco che arriviamo a un'effettiva svolta: chiudiamo le porte a Satana e apriamole a Lilith. Dopotutto, è lei ora la reggente dell'Inferno. A fine puntata diventerà consigliera di Sabrina, ma io spero ancora che le Forze degli Inferi comincino a fidarsi di lei.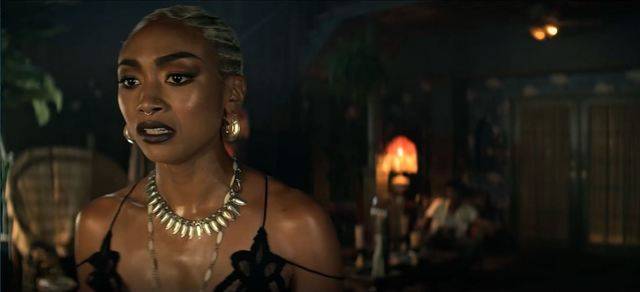 Ultimo punto, ma non meno importante, la ricerca di Padre Blackwood da parte di Prudence e Ambrose. Si nota moltissimo la frustrazione da parte di entrambi, ma è interessante la scelta di ricorrere alla magia vudù per arrivare a destinazione. Mi sarei risparmiata la scena di sesso invece. Non sono una puritana, è che in questo caso stava davvero fuori contesto.
Le premesse per una buona prima parte di stagione ci sono tutte. Sabrina dà la forza di essere indipendenti e dimostra che noi donne possiamo e dobbiamo avere il potere. Cosa che viene portata avanti anche dal resto del cast.
Cosa ci riserva il futuro, dunque, ora che la nostra eroina è la regina dell'Inferno di notte, e cheerleader di giorno?
Leggi anche: Chilling Adventures of Sabrina – La puntata migliore