Better Call Saul è giunta alla quinta stagione (in uscita a febbraio 2020) e nonostante ciò, come tutte le opere di Vince Gilligan, continua a far riflettere e interrogare i suoi spettatori sulle dinamiche psicologiche e comportamentali dei propri personaggi. Una delle principali domande dello show è proprio quella relativa al suo protagonista: "Cosa e chi ha spinto Jimmy a diventare Saul?". Quando ormai la trasformazione sembra quasi completa, in attesa delle risposte della quinta stagione (in cui probabilmente si verificheranno ulteriori eventi traumatici e traumatizzanti che seppelliranno l'ultimo briciolo di umanità che separa Jimmy da Saul), è lecito iniziare a dare risposte. Ed esse sono per certi versi sorprendenti.
Jimmy: I'm your brother. We're supposed to look out for each other. Why were you working against me, Chuck?
Chuck: You're not a real lawyer.
Jimmy: I'm what?
Chuck: You're not a real lawyer. University of American Samoa, for Christ's sake? An online course? What a joke. I worked my ass off to get where I am, and you take these shortcuts and you think suddenly you're my peer?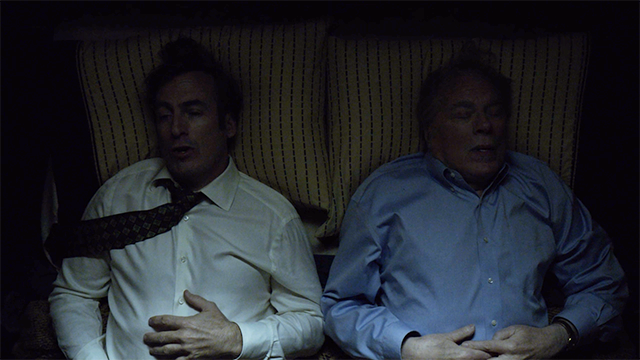 Questo breve e intenso scambio tra Jimmy e Chuck nella 1×09 rappresenta il primo vero punto di svolta negativo per il protagonista. Le carte tra i due fratelli sono finalmente scoperte e l'unico a fare la figura del cattivo qui è Chuck. In questa fase della storia, infatti, Jimmy sta facendo veramente di tutto per essere la migliore versione di se stesso, sopprimendo i suoi istinti anche per rendere fiero il fratello. Questo Chuck non lo ha mai capito. E anzi, i suoi strenui tentativi per prevenire la degenerazione del fratello sono stati decisivi nel causarla. Quando più volte gli ripete "So quello che sei, la gente non cambia. Tu sei Slippin' Jimmy", sta distruggendo ciò che di buono c'è nel fratello, permettendo al marcio di trionfare. Ciò ci porta tuttavia a una piccola riflessione.
In Jimmy c'è qualcosa di sbagliato. L'analisi di Chuck, se non fosse che proviene da lui, sarebbe condivisibile. Proprio il maggiore dei due spiega perfettamente a Kim che Jimmy non è cattivo, è anzi di buon cuore. Tuttavia non riesce a evitare certi comportamenti e, senza che lui lo voglia, la gente ne paga le conseguenze. Il problema principale si evidenzia proprio nelle azioni del protagonista successive al dialogo sopra riportato. Invece di "andare avanti" e ignorare il fratello e anzi dimostrargli quanto si sbagli, Jimmy fa esattamente ciò che Chuck aveva detto: mentre cade a fondo si lascia trascinare e annegare da se stesso, invece di risalire e provare a brillare.
Le truffe con l'amico Marco, il fallimento alla Davis&Main e ancora i numerosi reati commessi per far ottenere nuovamente a Kim la Mesa Verde. Più va avanti, più Jimmy non vuole e non riesce a fare ciò che sembrava volesse nella prima stagione: la cosa giusta. Più va avanti, più Jimmy dà indirettamente ragione a Chuck. Lui lo sa, in fondo, ma c'è qualcuno che ha bisogno di qualche scossone ulteriore per capirlo: Kim.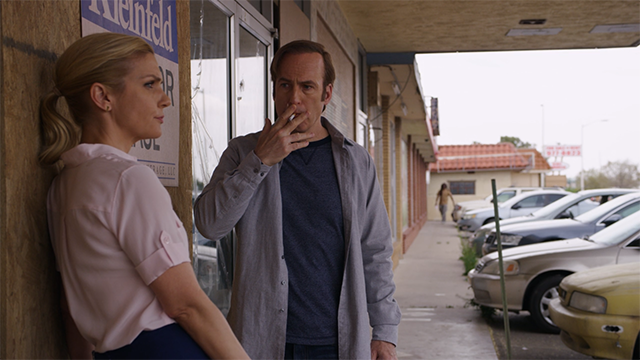 Il rapporto tra Kim e Jimmy è al centro dell'evoluzione del protagonista in Better Call Saul.
La donna sembra vivere la relazione con lui su due diverse dimensioni: quella della volontà di rendere Jimmy una persona migliore e quella dell'accondiscendenza. Il filo conduttore tra i due aspetti è rappresentato dalla psicologia di Kim: cosa la spinge a passare da colei che lo protegge e lo sprona a essere migliore, a quella che diventa addirittura suo complice nella commissione di alcuni reati? Banalmente si potrebbe pensare e rispondere che la soluzione sia l'amore. Ma non è solo quello. Un passaggio della 4×09 può essere d'aiuto: è il momento in cui Jimmy viene dichiarato "non sincero" dalla Commissione dell'Ordine degli Avvocati, e quindi non reintegrato nella professione. Lo scontro con Kim diventa personale.
Jimmy: I'm good enough to live with, to sleep with, but God forbid you should have an office with me! You get a little bored with your life so you come down, roll around in the dirt, have some fun with Slippin' Jimmy…
Kim: Oh was that fun? Fun by lying to the DA to get your friend out of the shit?
Jimmy, paradossalmente, si sente degradato dall'unica persona che prova (o ha provato) ad accettarlo così com'è. Kim prova quel senso di colpa nelle azioni che ha commesso che Jimmy ormai a tale punto della storia non prova più. Questo è il motivo per cui uno diventerà Saul Goodman e l'altra no. Questa accondiscendenza amorevole che Kim ha avuto nei confronti del compagno lo mette nelle condizioni di non sentirsi più male con se stesso quando commette azioni discutibili o addirittura illegali. Ma Jimmy avverte la considerazione che ha Kim di lui e, rinfacciandola, mette probabilmente la parola fine alla loro già molto instabile relazione.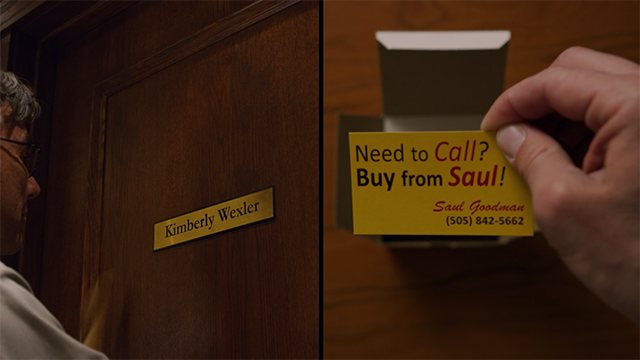 La riflessione di questo articolo ci porta a un'unica conclusione: la trasformazione di Jimmy in Saul non può essere legata a un solo motivo. Come tutto ciò su cui ha lavorato Vince Gilligan nell'universo Breaking Bad (e anche dopo) e Better Call Saul, anche qui l'evoluzione è dettata da numerose vicissitudini e caratteristiche psicologiche che portano alla degenerazione.
La sua natura, Chuck, Kim, la sorte, le persone incontrate lungo il cammino: tutto questo trasforma lo sfortunato Jimmy McGill nello spregiudicato Saul Goodman.