# #
Ricky Whittle la tocca piano e con tranquillità. American Gods meglio di Game of Thrones? Secondo il protagonista della serie targata STARZ la risposta è affermativa.
# #
La seconda e attesissima stagione di American Gods sta per arrivare su Amazon Prime Video. Il protagonista della serie, Ricky Whittle, che interpreta Shadow Moon,  sta promuovendo la serie in giro per gli States. Durante un'intervista ha dichiarato che American Gods potrebbe divenire un valido sostituto di una delle serie più amate di tutti i tempi, Game of Thrones, sotto vari punti di vista. Ecco le sue parole:
Non credo che rimpiazzerà nulla. Per me è qualcosa di completamente diverso. Quando le persone dicono che è il nuovo Game of Thrones, io credo intendano che è uno show più costoso, qualcosa di mostruoso. E poi è dark, bellissimo e ha un grande ritmo, credo sia anche migliore di Game of Thrones, lo credo davvero. Come ha detto bene Ian Mcshane, Game of Thrones è 'tette e draghi'.
Parole che sicuramente faranno discutere.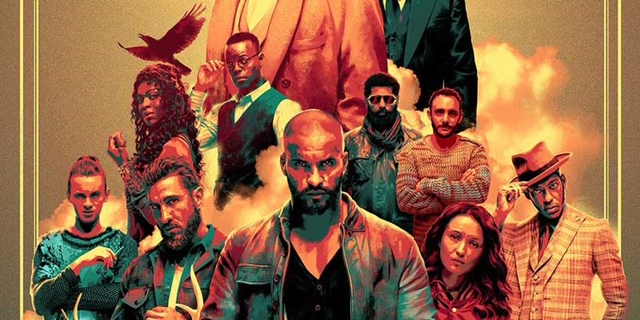 # #
Ora però, vediamo cosa ci attende da questa nuova stagione dello show. Mr. Town riceverà un incarico importante da Mr. World, cioè scoprire cosa sa Shadow del piano di Mr. Wednesday. Grazie alle sue capacità potrebbe ottenere molte risposte. Non saranno poche le novità che ci attendono in questa nuova stagione. Il primo episodio sarà diretto da Chris Byrne, mentre Jesse Alexander sarà produttore esecutivo e showrunner della seconda stagione. Si, davvero un mucchio di novità!
Infine ricordiamo che American Gods tornerà su Starz negli States da domenica 10 marzo 2019, mentre in Italia su Amazon Prime Video luned' 11 marzo.