È di poco tempo fa la notizia dell'aggiunta di Absentia nel già folto catalogo di Amazon Prime Video. Una delle tantissime serie che erano ancora inedite in Italia e che Amazon ha deciso di portare qui da noi.
Nel gioco di potere tra le piattaforme online che offrono la visione di serie tv abbiamo da anni un solo vincitore. Netflix ha monopolizzato il mercato e adesso cerca di ampliare sempre di più il suo catalogo e i suoi servizi aumentando però il costo mensile. Amazon invece vive nella sua ombra. Da quando è nato ha però subito una crescita esponenziale, sia in termini di chi ne usufruisce che di serie aggiunte alla sua offerta.
Siamo arrivati ora a una possibilità di scelta immensa. Tra i grandi nomi possiamo citare Dr. House, Prison Break, ma anche Doctor Who e Mr. Robot. Ce n'è per tutti e il numero di serie che Amazon Prime Video offre continua ad aumentare ogni mese.
Non mancano nomi nuovi, che per ora non troviamo su nessun'altra piattaforma, come appunto Absentia, meravigliosa serie statunitense e israeliana, le comedy The Office, Parks and Recreation e Community, per non parlare della storica Seinfeld. Ed è proprio sul versante comedy che abbiamo una delle più ampie possibilità di scelta. Ci sono anche titoli che ormai non ha più neanche Netflix, ne sono un esempio Modern Family e Shameless, Desperate Housewives e Downtown Abbey.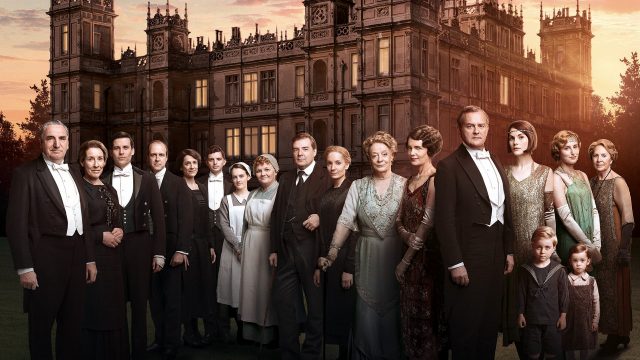 Al contrario di Netflix, Amazon non prevede alcun abbonamento a parte, ma permette a chi è già cliente di Prime di usufruire gratuitamente del servizio di streaming. Il paragone con il colosso Netflix è d'obbligo, prevalentemente perché sono questi due tra i più grandi concorrenti del futuro (senza dimenticare la Disney) riguardo le serie tv online.
Nei prodotti che Amazon offre ci sono ovviamente anche serie prodotte dalla stessa piattaforma, una su tutte Mozart in the Jungle. Non solo, la più conosciuta The Man in the High Castle, la nuovissima Good Omens e anche le serie italiane più amate, da Rocco Schiavone a L'ispettore Coliandro.
Eppure continua a essere secondo in questa lotta. Effettivamente uno dei fattori che potrebbero influenzare tutto questo è la poca pubblicità. Paragonandola a quella fatta da Netflix, Amazon utilizza sempre lo stesso standard per pubblicizzare una serie appena aggiunta o più in generale il suo catalogo. Sembra non voler osare in questo senso. Se ne parla quindi poco, di meno rispetto alla concorrenza.

È anche vero che Prime Video è solo uno dei prodotti di Amazon, e non quello principale, anche questo potrebbe in qualche modo aver influenzato la gestione delle risorse economiche per la pubblicizzazione dei prodotti seriali e cinematografici.
Al di là di questo, avrebbe invece tutti i diritti di essere considerata alla stregua di Netflix.
In particolare per la qualità delle serie contenute, che sicuramente continuerà a crescere. Sulla quantità invece è quasi matematico che Netflix vinca a mani basse. Ma questo diventa un fattore di secondo piano rispetto anche alle sempre più numerose produzioni di casa Amazon.
Lorena per esempio, la docu-serie sulla tragedia di Lorena e John Bobbitt. Probabilmente sarà solo una delle tantissime altre. Finora però la lotta tra le due piattaforme rimane impari. Stranamente l'astronomico catalogo di Amazon continua a ingrandirsi nell'ombra. Una certezza che si ha è che, a fronte dell'investimento economico, Amazon Prime Video dà un'offerta veramente significativa, in termini di film e di serie televisive.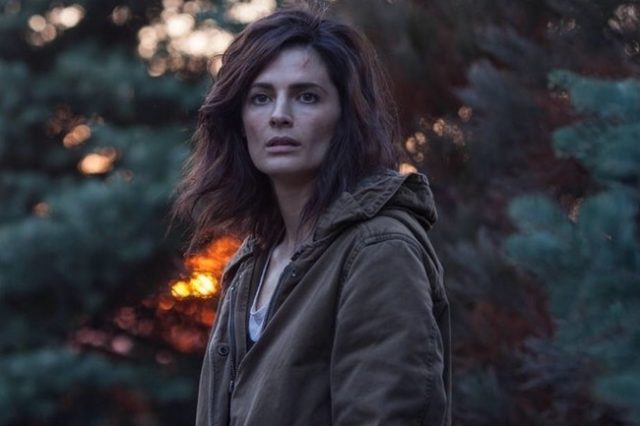 È strano quindi vedere come si dia merito a Netflix per la sua campagna pubblicitaria e per la buona gestione del catalogo e per la scelta delle serie da salvare, come Lucifer nell'ultimo periodo, e non si faccia lo stesso discorso per Amazon Prime Video. Basta dare anche un'occhiata veloce a ciò che abbiamo a disposizione per renderci conto che di merito Amazon ne ha da vendere.