Giovedì sera Timvision ha trasmesso la terza puntata della sesta stagione di Vikings (qui la nostra recensione). Un episodio che in diversi momenti ci ha fatto dubitare del canale su cui fossimo sintonizzati. Infatti, tra mastini che risvegliano vecchi incubi, fuoco sul mare e nani dalla lingua lunga, il pensiero più frequente è stato uno solo: Game of Thrones, sei tu? Ma crossover o meno, anche questa settimana è arrivato il momento di dare un voto alle performance degli attori di Game of Thrones. Vikings cioè. Pertanto ecco a voi:
Vikings 6×03: le nostre pagelle
Re Olaf e la crisi dei valori: Voto 7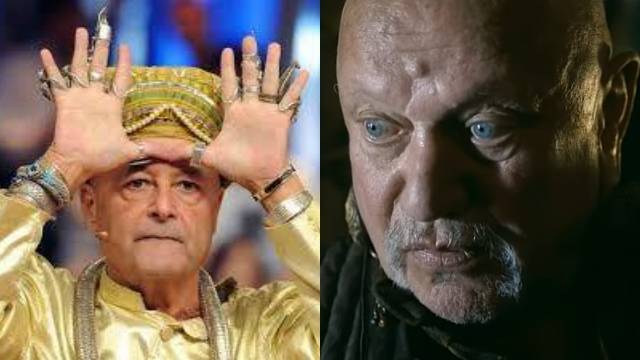 Re Olaf è un po' il camaleonte religioso di Vikings. Hvitserk credeva fosse Buddha, lui si professa fedele agli dei norreni, ma noi sembra più che altro il Divino Otelma. Il tizio si presenta come uno dai grandi interrogativi teologici, ma la faccia tosta non gli manca e dopo aver salvato Harald da morte certa gli chiede in cambio SOLO il suo regno. Eccetto che non glielo chiede, se lo prende a gamba tesa e trolla l'ospite con zampe di maiale crude. Fatto sta che il sovrano sembra carico di domande e teorie sui banchetti divini e il futuro terreno degli uomini. Maurizio Costanzo approva e lo invita al suo show. Performance non da buttare, voto 7.
Hvitserk: il crossover tra Vikings e Trainspotting continua – Voto 5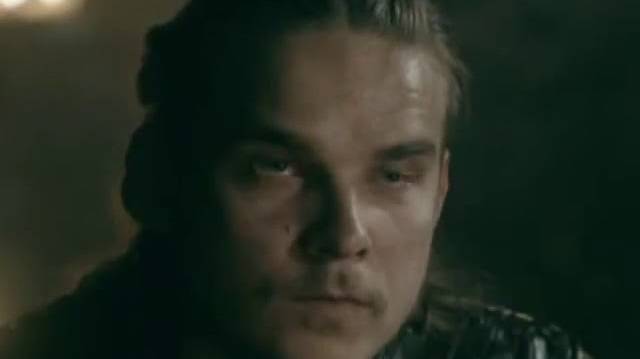 Come accennato nelle pagelle della scorsa settimana, Hvitserk in questa sesta stagione di Vikings continua a essere il crossover che non t'aspetti tra la serie e Trainspotting. Eccetto che la dipendenza ora sembra prendere pieghe diverse. Se avevamo un Hvitserk sotto gran pasticche la scorsa settimana, a 'sto giro abbiamo Hvitserk in versione di ritorno da Amsterdam. I funghetti si sprecano e, oltre alle allucinazioni, il ragazzo si lancia con la cognata in quei discorsi che inizi a fare alle 5:00 del mattino al quinto Negroni. Se la tecnologia esistesse nella serie i fratelli passerebbero le giornate a impedirgli di mandare messaggi alle ex quando è fatto. Non migliora, ma un po' ci fa pena, quindi non 3 ma 5.
Ingrid: la "fiorella" d'oro – Voto 9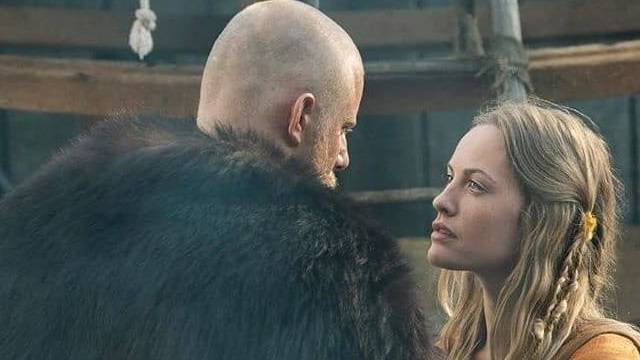 La serva di Gunnhild che si vuole portare a letto Bjorn sotto gli occhi della moglie (e padrona) è il vero genio di questa stagione di Vikings. Le sue radiografie visive al re suscitano la curiosità dell'uomo ma non il suo interesse in quanto marito innamorato e fedele. Sì, COME NO. Dunque lei si gioca la carta superstizione, che in un paese che crede che il tuono sia il bestemmione di Thor quando sbatte il mignolino contro il letto è tanto semplice quanto geniale. E infatti con Bjorn è mission complete nel giro di due transizioni. "Tutti gli uomini che vengono con me sono fortunati". Se lo scrivi su Tinder spacchi l'internet. Genio! Voto 9.
Torvi: dal "Me Too" in poi è cambiato tutto – Voto 8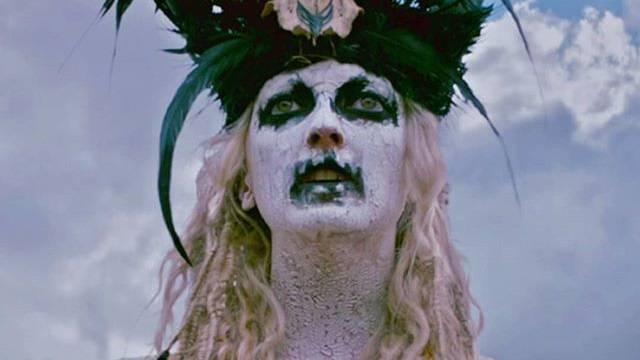 Con la rinuncia al combattimento di Lagertha ormai tocca a Torvi prendere in mano lo scettro del femminismo in Vikings. E lo fa col botto. La più grande appassionata ai figli di Ragnar della serie prende gli alimenti da quello che è ormai re di tutta la pagnotta e ora aspetta un figlio dal fratello di quest'ultimo. Nella coppia ormai è lei a portare i pantaloni rispondendo a tono al marito che le consiglia di stare a casa a fare il punto a croce durante la gravidanza.
Ma lei se ne frega dei consigli del ginecologo e dà al marito una lezione di parità delle opportunità di genere su cui Asia Argento potrebbe farci un programma intero. Tutto questo mentre Ubbe a fine puntata di chiede ancora "Ma che ho detto di male?" Brava Torvi, Voto 8. Però datti una calmata che il terapista di coppia costa.
Bjorn: la famiglia tradizionale di Vikings – voto 3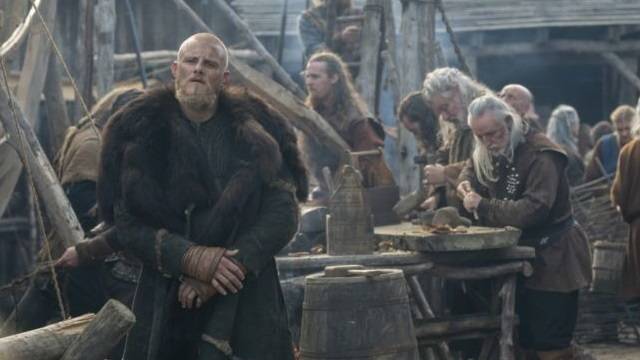 Da Detroit '95 Bjorn sembra fare un tuffo spaziotemporale nel futuro per catapultarsi nei panni del maschio alpha occidentale aka patriarca della famiglia tradizionale tipo. Ex moglie e figli snobbati a pie' pari. Se la fa con la segretaria, ma la moglie non la lascia. Appioppa il fratello ormai tossico all'altro fratello più responsabile per andare a fare le gite con gli amici. È bello perché glielo dice anche alla moglie: "No, ormai c'ho 'na certa, mi serve una settimana per riprendermi dalle sbronze, qui con te sto così bene, bla bla bla". E intanto in barca la sacca per andare al "calcetto del giovedì sera". Furbetto, voto 3.
Lagertha: brava solo con le armi – Voto 5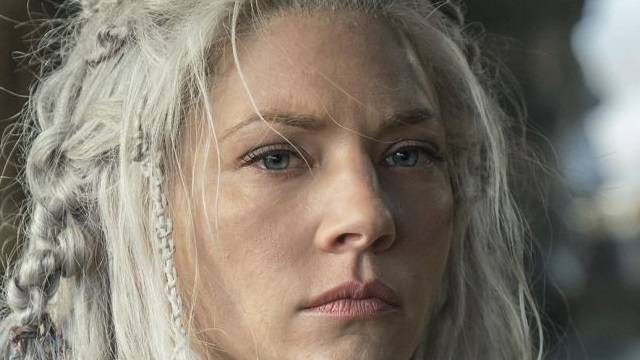 Sul campo di battaglia non si discute: Lagertha non la batti. Ma sembra chiaro che su tutto il resto invece sia praticamente un disastro. Un giuramento ha fatto… spezzato nel giro di due episodi. Un consiglio ha dato: che Ubbe e Torvi lasciassero i bambini "al sicuro" da lei… Sì, al sicuro come nelle cripte di Grande Inverno durante la Lunga Notte. Una decisione ha suggerito a Bjorn, non uccidere i tagliagole di Ivar… e questi le massacrano mezzo vicinato in due giorni. Insomma Lagertha è chiaramente il Fassino di Vikings. Voto 5, e qualcuno le dica di star muta.
E intanto per le performance dei sociopatici d'Oriente più simpatici di Vikings abbiamo:
Principe Oleg: ed è subito Parenti Serpenti – Voto 6
Insomma che il principe Oleg non fosse il parente dell'anno lo avevamo capito già dall'accoglienza regalata al fratello Askold nella 6×02. Ma il trattamento riservato a Dir lo posiziona di gran lunga ai vertici della classifica dei parenti più serpenti che Monicelli potesse immaginare. È chiaro che a Oleg – oltre alla moglie – non piaccia molto condividere neanche l'eredità. Un rancore degno di un Marsellus Wallace mai stato più lontano dallo stare bene. E via che con una mazzetta a un paio di ferraioli incattiviti Dir si becca il trattamento Zed. Una vera cura medievale. Cattivissimo, ma il voto 6 perché continua a farcela fare sotto davvero bene.
Ivar: è quell'amico che progetta viaggi sulle ferie degli altri – Voto 4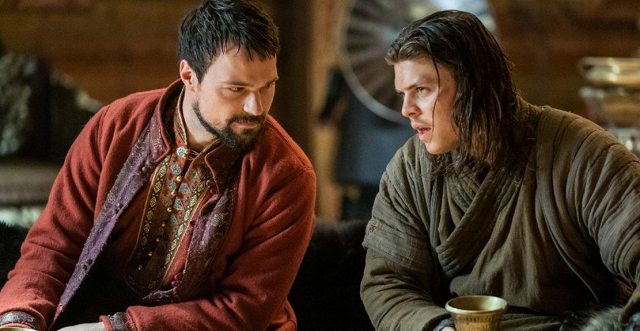 Ivar sta a quest'episodio come Hvitserk sta alla scorsa stagione di Vikings. Si aggira per il palazzo di Kiev chiedendo a Oleg a quando l'interrail in Scandinavia come quell'amico che sta sulla soglia dei 26 anni. La vita sembra noiosa e non ci sono preti da torturare quindi cambia hobby e dopo i trucchi di magia si dà alle lezioni di norreno con il piccolo Putin. Coinvolgente come il libro per il Catechismo. Voto 4.
Ma ora passiamo alla sezione premi e vediamo subito i riconoscimenti che si sono aggiudicati i protagonisti di Vikings in quest'ultima puntata.
Fertility Award a Ubbe e Bjorn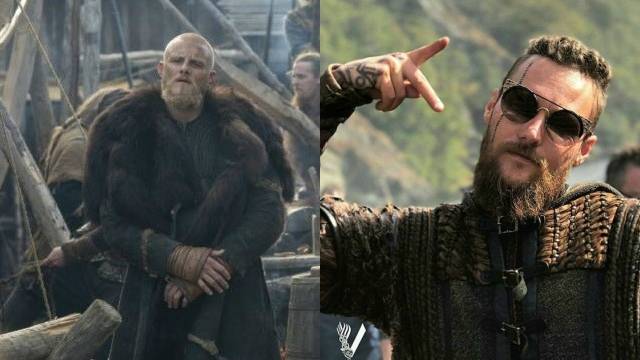 Non importa quante guerre ci siano da combattere, postazioni da mantenere e regni da assaltare. Per i due fratelli è sempre tempo di "shcopaaaaaare!" Le mogli sono entrambe incinte, così de botto. Peraltro, Torvi dovrebbe avere più di quarant'anni e ancora produce. È chiaro che i contraccettivi non piacciono in famiglia quindi vai tutti insieme di Family Day.
Somiglianze Inquietanti Award al Principe Igor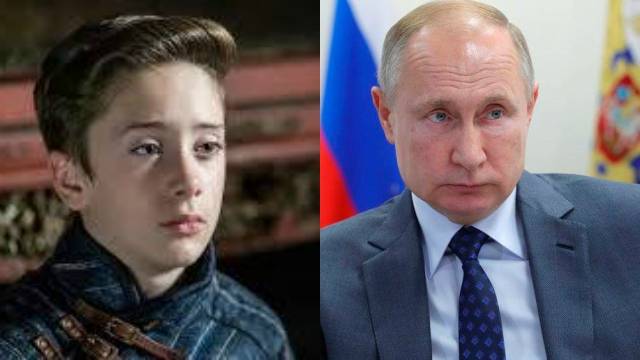 Il principe Igor, dalla cima della sua altezzosità, non ci ha mai fatto granché tenerezza. Sembra appena uscito da un quadro di Van Eyck, ma cosa ancor più inquietante è il fatto che sia praticamente una miniatura di Putin a tutti gli effetti. Un piccolo Putin messo lì a ricordarci che Vladimir in quelle terre c'è sempre stato e quindi da lì non schioda.
Ramsay Bolton Award al Principe Oleg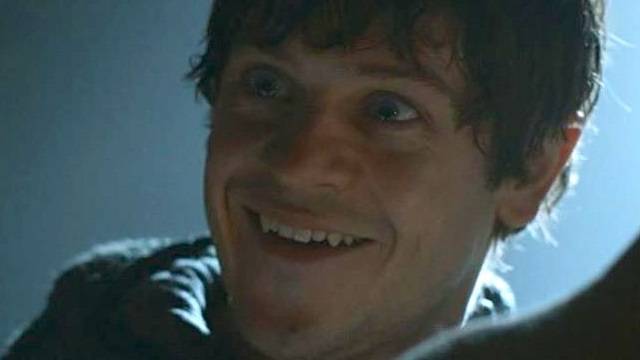 Insomma se il sadismo di Ramsay Bolton vi mancava ecco che Vikings riporta nelle vostre giornate un po' di incubi da Westeros. Il principe di Kiev sembra condividere con il signore di Forte Terrore l'amore per i mastini, una certa repellenza ad avere fratelli e la passione per le torture fantasiose. Non lo so, fate un circolo a 'sto punto. CSEM: Circolo Sadici dell'Europa Medievale.
Toto Cotugno Award per Re Harald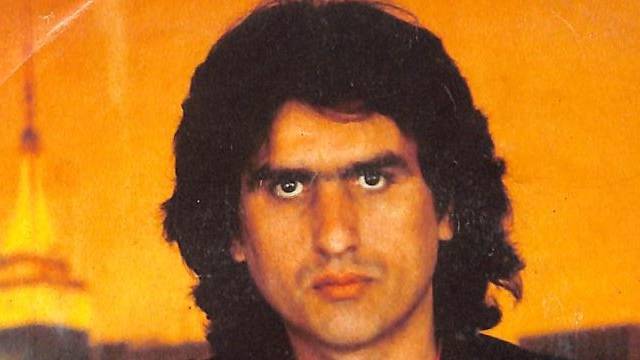 Re Harald, poveraccio, non ce la fa più. Palesemente provato dalla lunga prigionia e dalla beffa di esser stato salvato, ma poi derubato da Olaf, ha gettato la spugna. Tiepidi tentativi di corrompere il nano Canute si mescolano per lo più a quella che sembra una disordinata voglia di mangiare e cantare. Alla fine del suo colloquio con Olaf intona canti in norreno antico solo perché il testo de "L'Italiano" non ce lo ricordiamo neanche noi.
E anche questa settimana è tutto ragazzi. Ci vediamo mercoledì prossimo con le pagelle di Vikings 6×04.