Per tutta la prima parte di questa terza stagione di Legends Of Tomorrow, gli spettatori hanno potuto imparare chi dovranno affrontare le Leggende. Il villain di questa stagione, Mallus, è stato descritto come "un demone di altissimo livello" e, nella versione originale la voce che lo interpreta appartiene a John Noble. Attualmente, Mallus, sta dando la caccia a Sara Lance (Caity Lotz) e, presumibilmente, ha un piano malvagio molto più grande dell'universo stesso.
Il magazine EW ha confermato che la voce di Mallus apparirà in Legends Of Tomorrow nelle prossime puntate. Il produttore esecutivo della Serie, Marc Guggenheim, ha dichiarato in merito:
Abbiamo scoperto un modo molto Leggendario per far sì che John Noble possa entrare nello Show. Siamo molto contenti che Noble potrà apparire in carne ed ossa su Legends. Lui ha dato la voce al villain di questa terza stagione, Mallus, ma non apparirà come il demone del tempo. Apparirà come se stesso. Ha perfettamente senso in un modo Leggendario.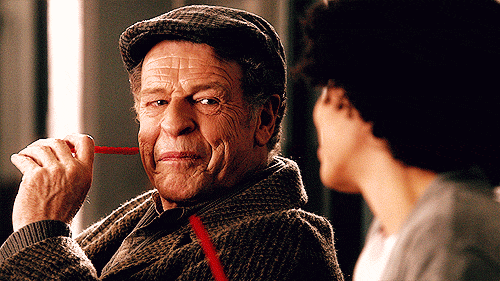 Guggenheim non ha specificato, esattamente, quando riusciremo vedremo Noble in azione; con soli otto episodi rimasti in questa stagione, la sua apparizione avverrà molto presto, con gli ultimi episodi riservati alla battaglia finale. L'unica certezza, attualmente, è che Mallus apparirà sotto forma di CGI.
Ad ogni modo, Legends Of Tomorrow è noto per includere nomi di persone reali all'interno dei propri episodi. Le stagioni precedenti hanno visto l'inclusione di personaggi famosi come J.R.R. Tolkien e George Lucas, mentre i nostri protagonisti viaggiano nei periodi in cui hanno vissuto queste figure che hanno fatto la differenza nella storia. Queste apparizioni spaziano da situazioni importanti a livello di trama, a divertenti cenni e camei ed è probabile che lo stesso accada per John Noble.
Attualmente, Legends Of Tomorrow va in onda il lunedì (impossessandosi dello slot occupato fino adesso da Supergirl). Una decisione presa con consapevolezza dall'emittente televisivo.
Cosa ne pensate? Siete felici di un ritorno fisico da parte di John Noble?