È negli acuti della fine che la storia si ripete.
Come un continuo perdersi tra note sfumate e una melodia suonata ad arte.
È Twin Peaks. È Out of Sand.
Sono le note di una canzone interrotta e poi ripresa che scrive e descrive se stessa, che cantata risuona in quel mondo che per tanto tempo è rimasto fermo e invisibile.
D'improvviso è la voce di Eddie Vedder a narrare il passato permettendo ai ricordi di riemergere ed esistere nel luogo in cui tutto si ferma. Dove ogni fine diventa esercizio di stile, dove muovere la testa a ritmo di un lento e curare se stessi con i ricordi del passato, quasi come a volerli riparare con una canzone.
Twin Peaks è sempre stata questo. Un confronto tra realtà opposte, quasi sempre complesse e assurde che arrivano a specchiarsi, una di fronte all'altra, guardandosi nel profondo della loro meraviglia. Finendo sempre in un sogno, ne usciamo distratti e deformati.
Perché a volte si ha solo bisogno di vedersi riflessi per poter essere sinceri.
E Twin Peaks si è specchiata così tante volte. Negli occhi di Dale Cooper che si trasforma in altro e scompare, prima ancora in quelli di Leland e infine in quelli di Audrey. Tutto cambia e rimane se stesso.
Questa volta non è una lastra di vetro a far sdoppiare e specchiare i due volti della trama. Twin Peaks si ritrova persa in se stessa, tra le note di una canzone che ne decanta le lodi e ne racconta gli eventi. Dall'altra parte c'è un uomo con la sua chitarra, non può far altro che raccontare quello che vede attraverso lo specchio, una storia che coincide perfettamente con la sua e con quella di chiunque.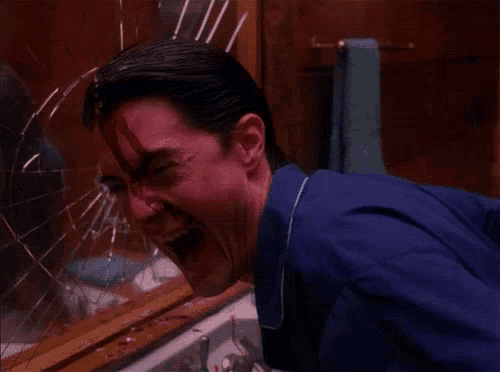 Out of Sand è quella sensazione che continua a riaffiorare, oggi come venticinque anni fa, quella malinconia costante che perpetua e sommessa rallenta il ritmo di ogni istante e di ogni vita. Le esistenze delle persone coinvolte diventano storie infinite che sembra non possano mai arrivare a una fine concreta. È quella continua dispersione dell'essenza di ognuno, di tutti, anche di noi stessi, che a Twin Peaks possiamo sempre ritrovare una parte del nostro essere. Siamo in ogni angolo della città, sentiamo gli accordi che lenti e perfetti invadono ogni centimetro del luogo in cui ci troviamo.
È Twin Peaks che implode e si porta dietro ogni cosa, trasportando anche il più piccolo dettaglio oltre lo specchio. Riusciamo a vedere una tazza di caffè rovesciarsi nel vortice delle storie. Tutto questo andrà a finire dove tutto finisce sempre, nel luogo delle riflessioni, dove l'astratto smette di essere generato e di sopravvivere per ritrovare se stesso nel concreto delle note di una chitarra e nella voce di un cantastorie.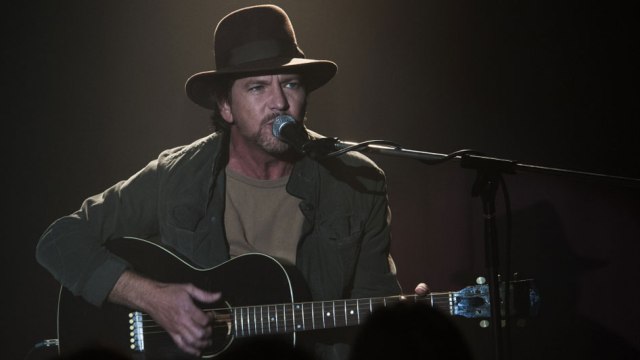 Non è solo una canzone, è il grido liberatorio delle tante realtà nascoste sotto il tappeto ricamato di incastri e figure concentriche che si incontrano, si abbracciano ma che non riescono a trovare una via di fuga. Nei suoi versi c'è lo sfogo delle briciole rimaste inesplorate, che emergono inaspettatamente e ripiombano nell'oscurità.
È in Out of Sand che Twin Peaks è sempre stata. Incastrata nella melodia della sua stessa trama.
Eppure basterebbe spostare nel tempo Audrey, farla danzare un attimo prima, di fronte allo scorrere del tempo, facendole prosciugare ogni secondo di quella canzone, fino a non farne rimanere neanche un istante. Sarebbe un'immagine rincuorante, far coincidere il passato, il presente e tutto quello che sarà in un'unica scena, non lasciando neanche una sola possibilità alla malinconia di interferire ancora. Ma non si può negare all'emozione che ha contribuito a creare tutto questo di fare il suo corso, d'altronde non siamo mai stati noi a decidere cosa sarebbe successo. E quindi è così che deve andare, ed è così che è andata, Audrey balla sulle note di un ritornello splendido, sempre, come la prima volta, oggi arricchito di luoghi e di persone incontrati durante il viaggio.
E nel passato di un tempo incerto ma cronologico, vengono invece suonate la tempesta e la calma in un unico, immenso momento.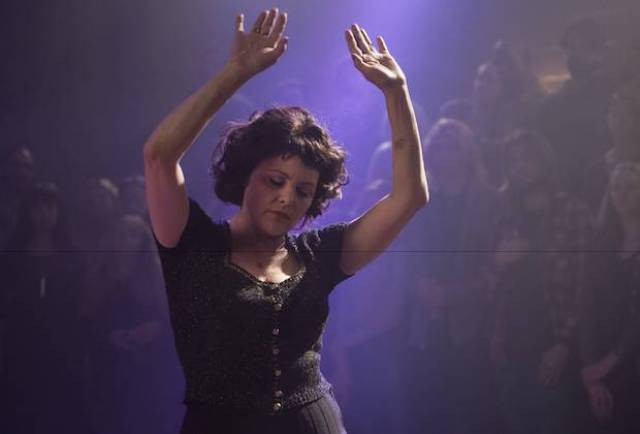 Non si incontrano, Audrey non può danzare sui versi di una storia che è anche la sua, il cerchio non si chiude e Twin Peaks vive ancora, per concludersi più avanti.
Quella sera il tempo stava per scadere, ma come sempre, non è specchiandosi che si conclude la storia di Twin Peaks. Non in una canzone, né in una danza. Perché il tempo non è ancora scaduto, e per quanto la fine sembri sempre così vicina, nulla è ancora stato detto.