Girls Just Want To Have Fun è una canzone che dietro l'apparenza di inno alla liberazione sessuale nasconde un'oscurità che si rispecchia in Twin Peaks, nel personaggio di Laura Palmer.
"Le ragazze vogliono solo divertirsi, oh le ragazze vogliono solo divertirsi". Sembra ripeterlo convulsamente Laura Palmer in Twin Peaks. Sembra gridarlo, invocare quella libertà. Laura vuole solo divertirsi. Vuole essere leggera, semplice, inconsistente. Lasciarsi andare. Lasciare solo che tutto scorra via. Che ogni cosa vada come vada. Sarebbe bello essere una ragazza senza pensieri, senza preoccupazioni, senza oscurità.
Questo è tutto ciò che vogliono davvero, le ragazze vogliono solo divertirsi
Questo, nient'altro che questo. Gridare al cielo, ballare senza avere nulla per la testa, senza essere costretta in un ruolo. Senza dover essere qualcosa. Senza dover pensare, senza doversi svegliare nel cuore della notte. No, Laura vuole tornare "alla luce del mattino", vuole che il buio non la prenda. Ballare, divertirsi. Tenere lontano da sé quella notte nera che non può essere controllata, che non può essere combattuta diversamente. "Le ragazze vogliono solo divertirsi". Vogliono vivere la loro vita di giovani donne, esprimere la vivacità della loro età. Perché dormire? Perché vivere normalmente? Non si può, Laura non può, non vuole.
Mia madre dice: "Quando inizierai a fare una vita giusta"?
Quella vita non fa per Laura, non potrà mai appartenere a lei. Lei vuole solo divertirsi, vuole spazzare via da sé qualcosa che non può accettare. Non c'è spazio per lei nel conformismo esteriore di Twin Peaks. Nella compostezza apparente di una famiglia perbene. Laura soffoca. Soffoca nel puritanesimo di chi vorrebbe vederla nient'altro che come una ragazza a modo. Laura vede il buio, l'ha visto tanti anni fa e da allora non può separarsene. Vede dietro la maschera di ognuno e sa cosa c'è realmente. E allora non c'è soluzione, solo "fun", divertimento.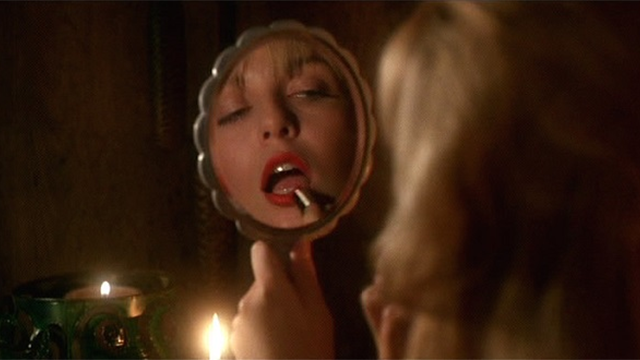 Annega, annega in quello smarrimento di sé, quando tutto diventa confuso e sereno. Il dolore non c'è più. La paura non c'è più. Laura non c'è più. Le ragazze vogliono solo divertirsi. Non vogliono altro. Annegare se stesse in quel divertimento. Fondersi in un Io collettivo in cui ogni singolo perde rilevanza. Non può convivere con se stessa, Laura. Non può farlo, non riesce. Ama. Laura ha amato ma non c'è più posto per lei. Lei è già morta.
Alcuni ragazzi prendono una bella ragazza e la nascondono dal resto del mondo
Sarebbe stato bello. Sarebbe stato bello amare James, sarebbe stato perfetto fuggire con lui, nascondersi da tutto e tutti. Ma Laura non può farlo. Non può vivere la sua vita. Perché nel suo profondo l'amore è stato divorato e ora c'è solo un urlo di terrore che tenta di emergere. Deve nascondersi a se stessa, nascondersi a James. Povero, inconsapevole James. Così puro, così semplice. Se solo sapesse.
Le ragazze vogliono solo divertirsi. James, vogliono solo divertirsi. Fattene una ragione. Non c'è posto per il tuo amore. Non c'è posto per qualcosa di puro. Perché c'è solo oscurità. Bobby è quello che fa per Laura. Con lui può smettere di essere se stessa. Può rinnegarsi. Può divertirsi davvero. Ridi Laura, ridi dell'innocenza e dell'ingenuità perché tu sai. Tu sai cosa si nasconde davvero dietro ogni uomo. Tu sai cosa vuole davvero.
Oh caro papà, lo sai che sei ancora il numero uno ma le ragazze vogliono divertirsi
Lo ama, nonostante tutto. Laura lo ama, lo ha amato. Come non avrebbe potuto? Neanche lui può nulla, però. Le ragazze vogliono divertirsi. Deve lasciare che Laura sia l'unica cosa che ora può essere: altro da sé. Lui sa, in cuor suo sa. Leland conosce l'orrore. Perché l'ha vissuto quando era solo un bambino. È entrato dentro di lui. Laura sa. Sa di quell'oscurità. Leland balla. Solo divertimento. Solo distrazione. Laura non c'è più, non è più lì.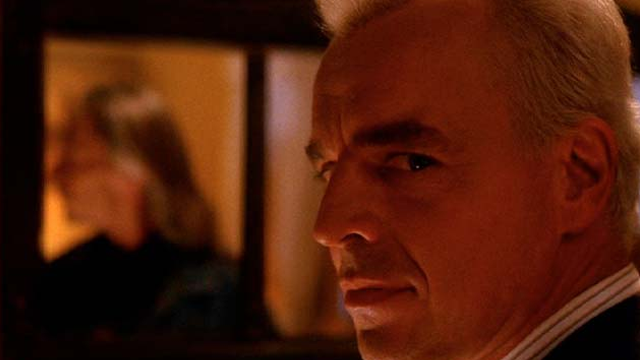 Balla disperatamente, follemente. La sua bambina non c'è più. Il suo orrore l'ha divorata e lui lo sa. Sa che ha trasferito in lei il suo buio. E ora per Laura non resta altro da fare. Può solo divertirsi. Divertirsi tutta la notte fino al mattino. Ridere, ridere dell'amore puro, dell'amore ingenuo. Prendersi gioco di tutto. Perché lei sa, lei sa.
Voglio essere l'unica a camminare al sole, oh le ragazze, loro vogliono divertirsi
In Laura convivono due volti. Twin Peaks, due cime gemelle. Due facce affiancate. Lo stesso volto, la stessa esteriorità. Laura è la reginetta del ballo scolastico, l'impeccabile alunna acqua e sapone. Laura è la navigata ragazza di bordelli e sballi. Due volti, due maschere. Due falsità. La vera Laura non è più lì, non può esserci perché ne sarebbe schiacciata. Sconvolta dall'apparenza di perbenismo e dal buio dell'orrore.
Rimangono solo loro. I due picchi, le due esasperazioni di quello che un tempo fu e di quello che avrebbe voluto essere. Una ragazza semplice e innocente. Una ragazza scaltra e indipendente. Perché lei vuole camminare al sole. Vuole essere libera. Non una moglie reclusa, non una donna perduta. Solo se stessa. Ma ormai è tardi. E allora le ragazze vogliono solo divertirsi.
Oh, le ragazze, le ragazze vogliono solo divertirsi
Siamo qui, alla tua ultima notte, Laura. All'ultimo divertimento. Il buio avanza, nasconditi, fuggi da te. Ecco l'oscurità: sei tu, Laura. Sei tu. È dentro di te. Vuoi essere libera ma non lo sarai mai. Non potrai mai essere te stessa neanche fingendo, ingannandoti. Perché quell'esasperazione sessuale non ti renderà libera. Ti renderà solo meno te stessa. Esci da te, perdi coscienza. Non c'è altra via. Puoi essere in pace solo quando non sei in te. Loro vogliono solo, loro vogliono solo, loro vogliono solo, loro vogliono solo, oh le ragazze, vogliono solo, vogliono solo, vogliono solo, vogliono solo, vogliono solo, vogliono solo divertirsi.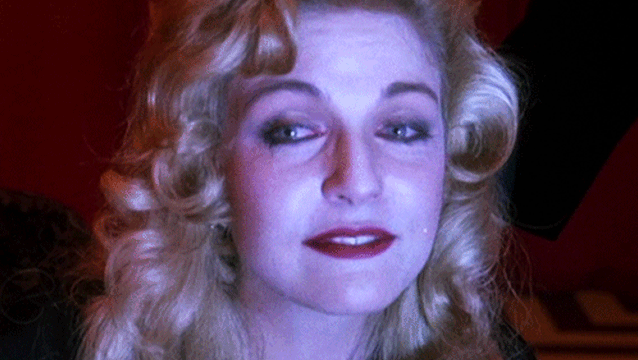 Luci bianche, oscurità. Luci stroboscopiche mentre l'orrore si fa reale. Le ragazze vogliono solo divertirsi. Leland è lì, davanti a Laura. Luci bianche, oscurità. Luce, oscurità, lampi bianchi, urla. Le ragazze vogliono solo divertirsi. Bob è Leland, ora lo vedi. Ora non puoi più fuggire. L'ultimo divertimento, l'ultimo orrore. Finalmente libera. Libera dal divertimento, dal pallore di una vita nella negazione. Laura è libera. Sei libera. Dai tuoi eccessi, dalla tua maschera, dalla tua oscurità. Dalla falsità di Twin Peaks, dalla doppiezza degli uomini, dal male che distrugge l'amore. Sei in pace. Le ragazze vogliono solo divertirsi.