Ogni serie tv fantasy ha la sua bromance: Game of Thrones quella (puramente interessata ma comunque esilarante) tra Bronn e Jaime e The Witcher quella improbabile tra Geralt e il fastidioso cantastorie Ranuncolo. Nel corso della serie i due attraversano mille avventure e, nonostante si lascino in malo modo alla fine della prima stagione, siamo sicuri che rivedremo Ranuncolo anche nella seconda.
E chissà che non ci riservi un'altra hit mondiale…
I loro rapporti non sono sempre idilliaci, ma Geralt ha un grande cuore, nonostante tutto: ecco 5 momenti di The Witcher in cui ha dimostrato di tenere davvero a lui.
1) Lo salva da Torque e dagli elfi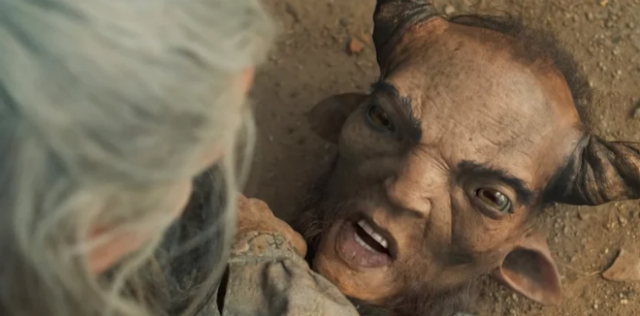 Si tratta della prima minaccia che i due affrontano insieme: Ranuncolo coglie l'opportunità di seguire il famoso Witcher per narrare le sue avventure, Geralt lo asseconda controvoglia. Eppure, nonostante la ghiotta occasione per liberarsi di lui, Geralt dimostra per la prima volta di tenere a quell'ingombrante ospite. Non solo negozia con il diavolo e gli elfi per la sua vita, ma anche per quella di Ranuncolo. Geralt si dimostra, in questa puntata di The Witcher, non solo un abile combattente, ma anche dotato di un discreto talento diplomatico (quando gli va).
E poi, questa è la puntata in cui nasce Toss a coin to your Witcher… La leggenda comincia!