Le pressanti critiche e le continue accuse che stanno attanagliando The Walking Dead devono aver smosso qualcosa nella testa di Kirkman. Il creatore della celebre saga a fumetti, da cui è ispirata la celeberrima serie Tv, si è detto stufo delle critiche che stanno colpendo lo show. Le recensioni negative dei fan vertono sul fatto che The Walking Dead sia, da un paio di stagioni almeno, in caduta libera. Il brutale inizio della settima aveva fatto ben sperare in un futuro roseo ma per i più così non è stato.
Ma è proprio in seguito a queste pesanti illazioni che Robert Kirkman ha deciso di regalare un motivo in più per non mollare The Walking Dead. Infatti, tramite il suo profilo social, Kirkman ha dichiarato questa mattina che:
Nell'ottava stagione di The Walking Dead verrà finalmente rivelata la causa scatenante dell'epidemia che ha sconvolto il mondo.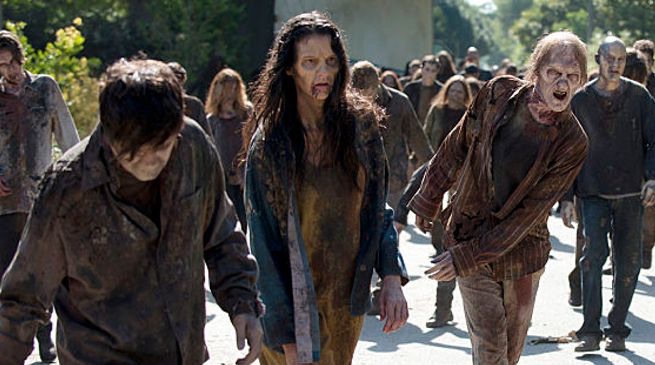 Incredibile ma vero! Il mistero della vera natura dell'apocalisse zombie ha sempre rappresentato il punto interrogativo per eccellenza della serie. Fin  dal principio Kirkman ha mantenuto il più inflessibile riserbo al riguardo dichiarando persino, svariate volte, la mancanza di intenzioni di svelare l'arcano. Sembra strano che il celebre scrittore possa sbilanciarsi così tanto e non è chiaro se questo intervento possa ricollegarsi ad una trovata mediatica. Se quest'ultima ipotesi fosse vera potremmo trovarci di fronte ad un disperato tentativo di salvare lo show. La speranza è quella che questa decisione sia il frutto di una riflessione mirata al miglioramento della serie e al suo bene, non ad un blando escamotage. Poiché il rischio sarebbe sul serio altissimo. Non resta altro che fidarsi, come abbiamo sempre fatto, di Robert Kirkman e del suo estro creativo. E chissà se questa dichiarazione stravolgerà per sempre un fandom affezionatissimo come quello di The Walking Dead, tra l'altro uno dei più mastodontici dell'intero panorama seriale della storia.
Tale intervento giunge, peraltro, in un momento delicatissimo e getta una quantità immane di carne al fuoco. Kirkman è rimasto nella vacuità, ma nelle sue parole potrebbe esserci un indizio che porta alla risposta del mistero che ci sta perseguitando dal lontano 31 ottobre 2010. La verità potrebbe essere ben distante da ogni altra ipotesi formulata fino ad oggi. Ecco qui la dichiarazione:
"Mi arrivano continui messaggi di fan che avrebbero intenzione di smettere di seguire The Walking Dead. È certo che non posso minacciarvi con Lucille, come farebbe Negan. Tuttavia posso darvi delle ottime motivazioni. Non siete curiosi di scoprire cosa ha generato l'epidemia? State attenti perché ho intenzione di svelarlo durante l'ottava stagione. Sarà un ipotesi non molto affascinante ma legata alla mia infanzia. Infatti da piccolo avevo il terrore di mangiare alcuni alimenti provenienti dal settore ittico. Soprattutto quelli surgelati. Temevo che potessero contenere batteri pericolosissimi. Da lì l'idea della pandemia Zombie"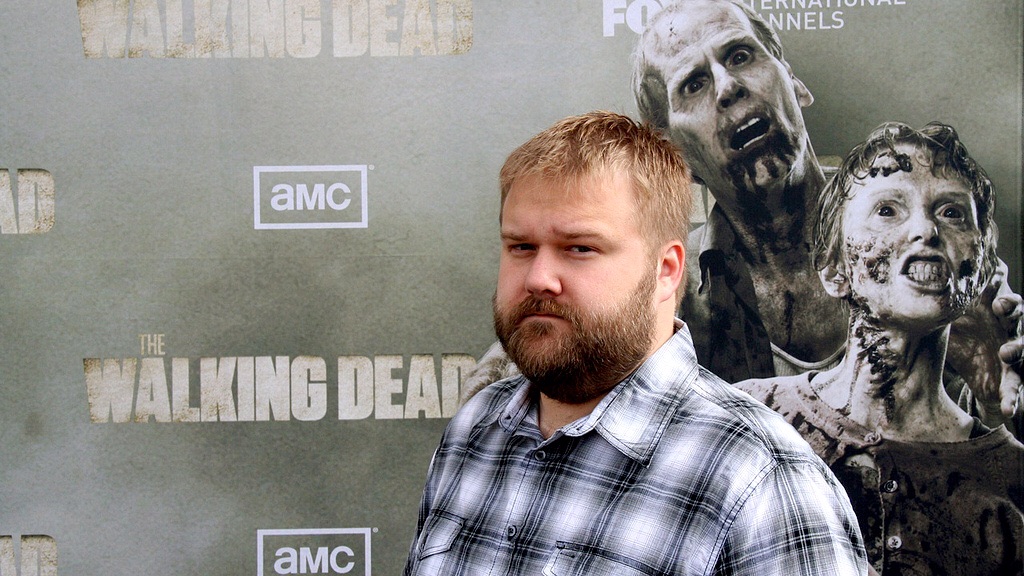 Avete capito? Kirkman non si sbilancia ma ci fa capire che tutto potrebbe aver avuto inizio da un pesce? Dai davvero! Un pesce?
Non è che il creatore di The Walking Dead sta cercando di dirci che possa sul serio trattarsi di un PESCE D'APRILE?