Il mondo non è cambiato. E' questo il messaggio principale dell'episodio di questa settimana di The Walking Dead. Gli esseri umani sono sempre gli stessi, con i loro infiniti pregi e i loro distruttivi difetti. Il passare degli anni nell'apocalisse zombie non ha fatto altro che aumentare esponenzialmente le caratteristiche già presenti di ogni giocatore in campo, poi ha completamente trasformato e rivoluzionato il concetto di umanità lasciando piazzarne il limite ai pochi sopravvissuti rimasti. 
E' proprio così. Non ci sono altre interpretazioni possibili o disponibili. Il nuovo mondo è stato costruito, sempre nel bene e nel male, a misura di quello vecchio. Qualche predatore in più, qualche insidia diversa da affrontare, ma sempre con il libero arbitrio personale a capitanare ogni scelta.
Quindi ci sono le comunità che prosperano, che costruiscono una civiltà. Nascono gli ospedali, i mulini, le fattorie, i bambini vanno a scuola, i ragazzi imparano un mestiere, i vecchi si lamentano dei giovani, tutti insieme si lamentano delle persone al comando, eccetera eccetera. 
Ma, ovviamente, nella bellezza di una società che rinasce dalle ceneri ci sono anche tutti i lati negativi del pacchetto. I lati negativi che ci sono sempre stati. I lati negativi che ora, nel "nuovo mondo", stonano ancora di più, perché frutto della natura umana che rifiuta di evolversi sotto certi aspetti.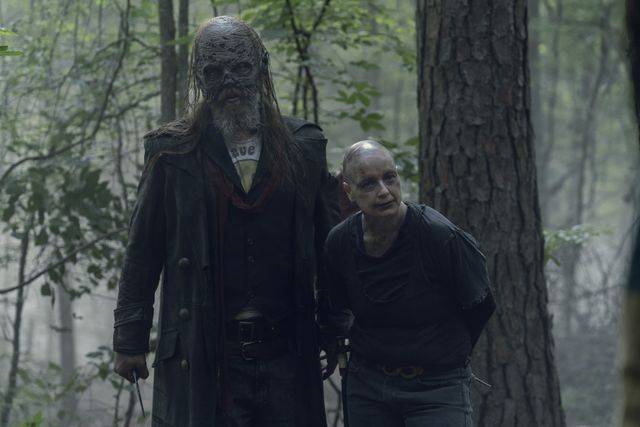 I falsi miti sono solo i primi della lista. Ci sono sempre stati e sempre annebbieranno la vista degli stolti disposti a crederci. Brandon è l'esempio più azzeccato e dimostrativo che gli autori potessero scegliere. Eccole lì le fantasie sui Salvatori, su Negan, su come quell'uomo abbia fatto imprese titaniche e su come Rick fosse ingenuo, sottomesso, irrazionale.
Sono talmente alterate quelle descrizioni da far ribellare anche lo stesso Negan. Certe ferite sono ancora aperte. Scherzare sulla morte di Carl fa male a noi ma fa male anche a Negan. Sentire infamare il nome di Rick Grimes è difficile per noi, come è difficile per l'ex leader dei Salvatori che sa in qualche modo di dovergli la vita.
Il ruolo di Brandon in questa puntata è principalmente quello di elevare Negan dal punto di vista morale. L'uomo è davvero cambiato. Potevamo avere ancora qualche risentimento (pochi), ma questo episodio ha definitivamente mostrato le sue carte anche sotto questo punto di vista. Negan è quello che non cede più alle provocazioni, che salva una donna e un bambino in un bus, che vuole dargli la speranza di una vita migliore a Hilltop. E' quello che racconta a Milo cosa voleva dire viaggiare in aereo, che gli propone qualche ricordo di un mondo che non conoscerà mai solo per renderlo di nuovo un bambino spensierato. E' quello che lascia la possibilità allo stesso Brandon di decidere per la sua vita ma che poi non lo perdono dopo l'atrocità che commette.
"Il nemico del mio nemico è mio amico?"

"No"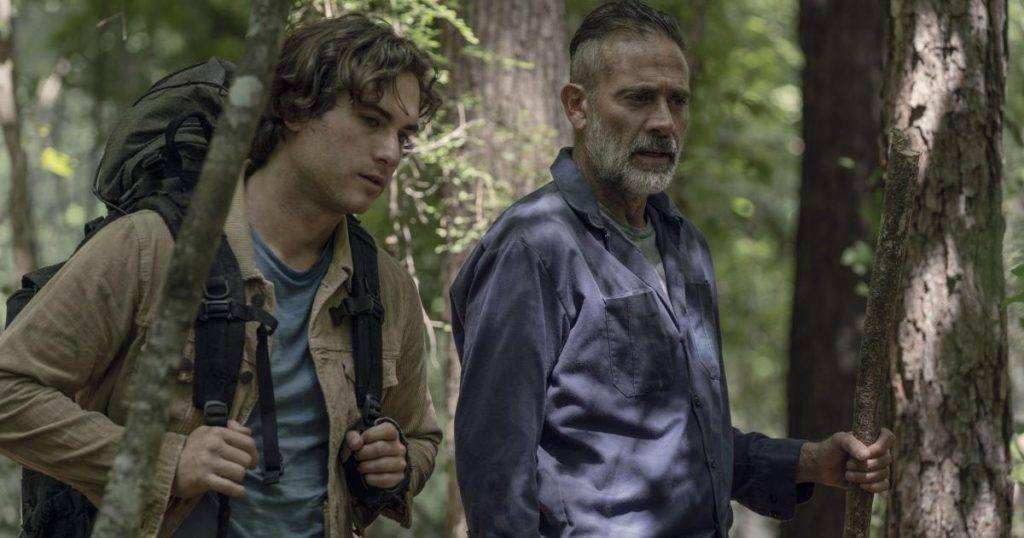 Poi ci sono i ricordi. Questa è una puntata in cui i ricordi hanno un ruolo fondamentale. I ricordi possono farti sorridere, come nel caso di Daryl che racconta a Connie della vicenda con suo fratello Merle. I ricordi possono farti andare avanti consapevole della tua forza e del tuo ruolo, come per Aiden con Enid. I ricordi possono riaffiorare al momento giusto per insegnarti qualcosa (Negan ricorda Lucille insieme a Milo con una naturalezza che non gli è mai appartenuta).
"Non li ho scordati sai? Ci penso ogni giorno"

"Beh, bene. Non smettere"
Ma i ricordi possono anche farti stare male e dimostrarti quanto sei uscito dai binari che ti eri tracciato, dimostrarti a quanti falsi miti hai creduto. Questo vale anche per il pubblico di The Walking Dead. La scena sull'autobus ci rimanda indietro nel tempo alla lotta tra Rick e Shane nella seconda stagione. Ci ricorda un passato che non ha funzionato, come per Ezekiel che guarda la statuetta di Shiva e pensa ad Henry.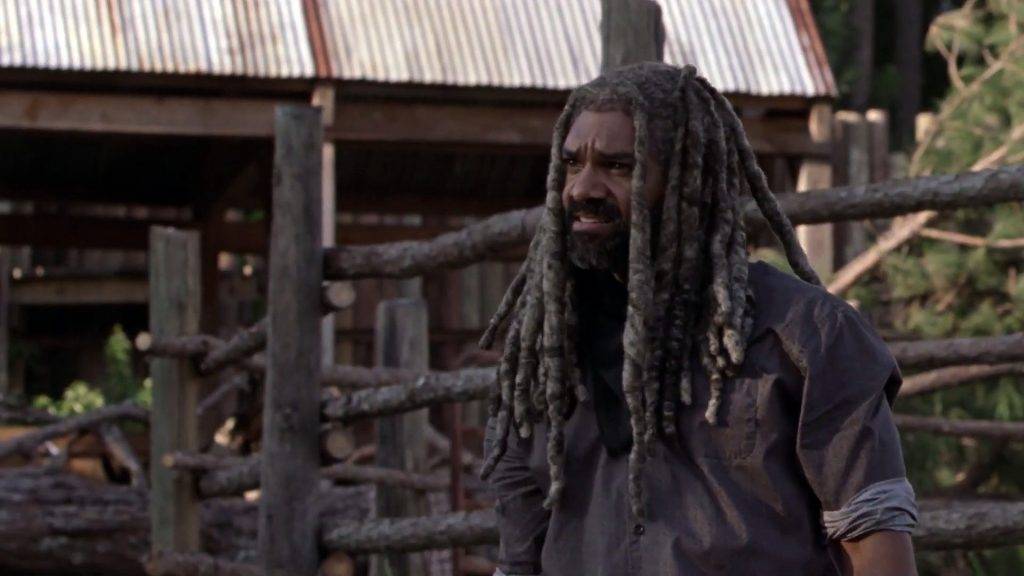 Dopo i ricordi c'è la verità. In qualunque civiltà le persone devono imparare a fare i conti con la verità. Si possono trovare scappatoie, ma prima o poi viene sempre a galla.
La verità è che nel nuovo mondo una persona può morire per un tumore che prima non destava nemmeno preoccupazione. La verità è che davanti alle difficoltà le persone possono decidere di rubare le tue provviste e tradirti se lo ritengono necessario. La verità è che il nemico riesce nell'intento di distruggere i gruppi dall'interno perché la paura e i rimorsi dividono più delle pistole.
La verità è che un uomo con un braccio di ferro può farti dubitare delle tue scelte sulle rive di un fiume perché una maschera non può coprire il dolore della perdita di qualcuno. Non funziona così, né per Alpha, né per Gamma, né per lo stesso Beta.
"Quindi magari non riusciamo a liberarcene, ma possiamo parlarne. Altrimenti perché viviamo se non ci aiutiamo a vicenda?"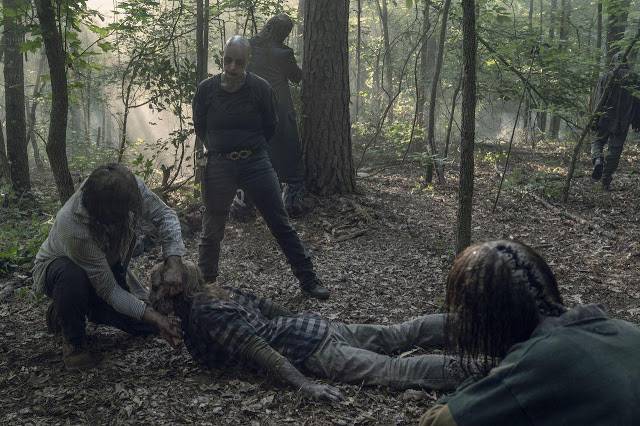 E così si arriva alla conclusione del discorso: "le persone sono una risorsa", ma solo se riesci a tenerle insieme, unite.
Da una parte quindi ci si ritrova con chi viene nominato parte di una famiglia o chi decide di fare la propria mossa contro il nemico. Dall'altra parte c'è Alpha che con un graffietto elimina un membro del suo gruppo come se fosse la cosa più naturale e semplice da fare in caso di discordia. 
Tutto questo episodio per dimostrarci che il mondo non è cambiato. Non ci sono più gli aerei, o i giochini tra ragazzi o i videogiochi, ma l'uomo e le sue convinzioni sono una costante. E costanti sono tutti i suoi difetti e i suoi pregi.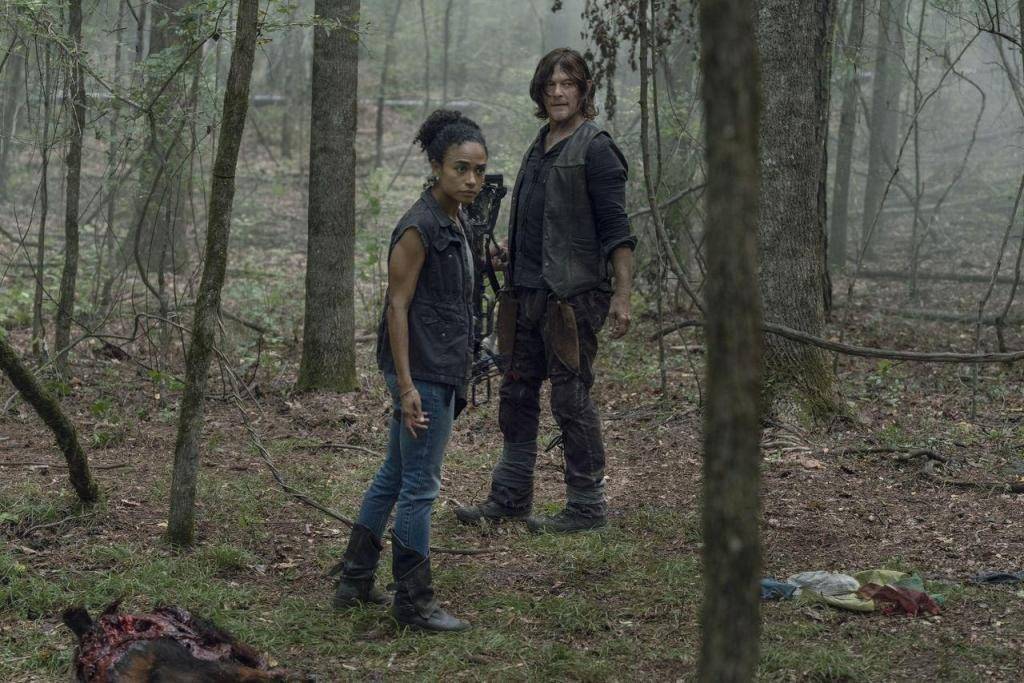 Vi invitiamo a passare dalla nostra gemellata The Walking Dead ITA Family sulla loro pagina Facebook.
Non dimenticatevi di passare anche dai nostri amici di: Caryl Italia e Dwighty Boy – Austin Amelio Italia, The Walking Dead Italia, FIGHT the Dead. FEAR the living – The Walking Dead gdr