Siamo soliti identificare l'Inghilterra con la figura simbolo della monarchia: la Famiglia Reale.
Ormai si ha la certezza che questo simbolo ha più valenza sociale che politica ed The Royals ne è una conferma. E la popolazione inglese e ciò che rende forte questa cultura. Ma cosa succederebbe se riuscissimo ad entrare dietro le quinte degli affari reali?! Cosa riusciremmo a vedere? Ma soprattutto, saremmo realmente soddisfatti di come le cose vengono gestite e manipolate?
The Royals riesce a farci entrare in questo mondo, in chiave moderna e, alle volte, surreale. Esagerazioni e potere al servizio della Famiglia Reale.
Questa Serie unisce il drama raccontando le debolezze e le attitudini del genere umano con la dimensione astratta del surreale. Il risultato appare incerto, ma stupefacente. Crolla ogni tipo di certezza, soltanto per far spazio ad altri tipi di idee, concezioni e meraviglie Reali.
A fare da padroni della scena ci sono i dettagli che non mancano mai, nella loro forza e nella loro grandezza, sono loro ad erigere la scena e a far sembrare il tutto perfettamente vero e possibile.
Intrighi e passioni sono due degli aspetti che caratterizzano la trama di The Royals. Una Serie di genere drammatico, che gioca su aspetti esistenziali che apparentemente sono propri del microcosmo dei protagonisti, ma che in realtà trovano riscontro anche nella realtà del popolo e della nazione intera.
Perché l'Inghilterra è una monarchia e la monarchia rappresenta l'Inghilterra tutta.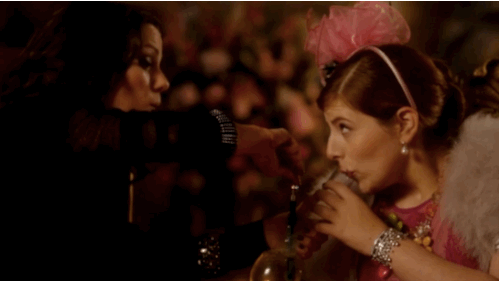 In una contemporanea visione ci ritroviamo a vivere fianco a fianco con una vera e propria famiglia reale. Business territoriale, amicizie d'affari e amori finiti in disgrazia.
The Royals mette in scena tutto ciò che comporta la regalità inglese, quasi come se fosse una rappresentazione teatrale. Sul palcoscenico ci sono personaggi dalle più differenti personalità. All'apice della monarchia troviamo il re Simon (Vincent Regan) e la regina Helena (Elizabeth Hurley), due protagonisti con mentalità contrastanti che non perdono occasione per andare l'una contro l'altro. Simon è un re diplomatico e generoso che non fa altro che guidare il suo regno con mano ferma e caritatevole. Helena ha degli obiettivi, non sempre legali e degni di una regina. La trama ruota intorno a loro e al resto della famiglia che vede sorgere e decadere anche i loro due figli: Eleonor (Alexandra Park), adolescente carismatica con un profondo debole per gli uomini e le droghe…
e Liam (William Moseley), principe ancora in fase di adattamento alla vita Reale.

Ad arricchire lo scenario ci sono i rapporti tra i personaggi, comportamenti differenti, controproducenti, ma che riescono a difendere i propri ideali ed a tener vivo il senso delle loro vite proprio grazie a questo, allo stare insieme. La forza che deriva da questi legami manda avanti la Serie, la galvanizza, la rende bella da vedere e da sentire. I sentimenti sono nella maggior parte autentici, anche se in apparenza forzati, come quello tra il re Simon e la regina Helena, un amore che forse non è del tutto vero, ma che comunque cambia la loro personale visione delle cose. Li porta a crescere nel tempo e che valorizza i loro atteggiamenti e le loro esistenze.
Ma il vero punto di forza sono loro, il principe e la principessa, Liam e Eleonor, due anime perdute che lottano per ritrovare se stessi facendo leva ed appoggiandosi sul loro legame. Si aiutano l'un l'altro, anche inconsapevolmente, ma in maniera efficace, supportandosi sempre e regalandoci emozioni che solo un fratello ed una sorella possono offrire.

Nelle due, per ora, stagioni, la trama si sviluppa all'interno e attorno alla dimora Reale. Le stanze, i sotterranei, i rifugi, tutto ha una sua gerarchia urbanistica. Tutto si adatta alla situazione che si sta vivendo.
In superficie, a contatto con il popolo e la sua rappresentanza si cerca di essere materialmente e spiritualmente superiori e garanti del bene comune. Più si scende nell'ambientazione e nei luoghi, maggiori sono i segreti, le cospirazioni, le ossessioni e le manie.
Negli spazi chiusi vengono estremizzate la abitudini ed i vizi, tutto ciò che è umano e che caratterizza i temi dell'umanità, una rappresentazione delle vere e proprie personalità dei personaggi. Nei luoghi aperti si nasconde tutto ciò che nei sotterranei emerge.
E la differenza tra questa famiglia ed il popolo è esattamente questa: gli spazi in cui il carattere delle persone viene alla luce, nulla di trascendentale, nulla di più.


Un aspetto nascosto ma che ricopre uno dei ruoli principali più apprezzati della serie è la moda. Niente deve essere lasciato al caso e lo stile è decisamente il primo biglietto da visita dei Reali. La stessa Elizabeth Hurley parla di come nel costruire il guardaroba della regina siano state prese come ispirazione personalità come Victoria Beckham o le stesse regine d'Inghilterra del passato. Così da creare un equilibrio tra passato e presente avendo sempre un occhio di riguardo nei confronti del classico. Vestiti, gioielli, atteggiamenti, tutto votato alla regalità. Come a voler creare un netto e profondo distacco da tutto il resto, da tutti gli altri, coloro che possono soltanto sognare e idolatrare la monarchia ed i suoi tanti privilegi… tutti esclusivamente materiali.


Consigliatissima per le sere dedite al relax. La Serie è composta da due stagioni, da dieci episodi ciascuna, sono in corso però, le riprese per una terza. La visione scorre leggera e viene naturale finirla in pochi giorni. Lo sviluppo che si nota nella seconda stagione vede protagonisti il rapporto tra tutti i personaggi e l'aumentata ricercatezza dei luoghi di sceneggiatura. La crescita è evidente e pone le basi per un'evoluzione continua ed esponenziale.
Inoltre, The Royals è ovviamente inglese, un aspetto fondamentale da non sottovalutare: la varietà di accenti che abbiamo l'onore di ascoltare (per chi ha un debole per la cadenza inglese), è vastissima e sublime.


Per gli amanti del genere e non, vedere questa serie è un'occasione assolutamente da non perdere!