Attenzione: evitate la lettura se non volete imbattervi in spoiler sul tredicesimo episodio della seconda stagione di The Handmaid's Tale
Non è semplice criticare The Handmaid's Tale. Quasi impossibile se si ripensa alla prima stagione, inappuntabile da ogni punto di vista. Difficilissimo, anche dopo la seconda appena finita. La serie tv tratta dal romanzo distopico di Margaret Atwood ha mantenuto le altissime aspettative iniziali, dimostrando ancora una volta di essere una delle opere più significative ed emozionanti degli ultimi anni. Le motivazioni sono molteplici e abbiamo avuto modo di parlarne più volte, ma avvicinarsi all'impeccabilità non significa non avere dei difetti. È così anche in questo caso. Perché non è semplice criticare The Handmaid's Tale, eppure ha un punto debole. Un piccolo neo, passato quasi inosservato per merito della bellezza maestosa del racconto. Da sottolineare, con la speranza che la straordinarietà si trasformi nella prossima stagione in perfezione.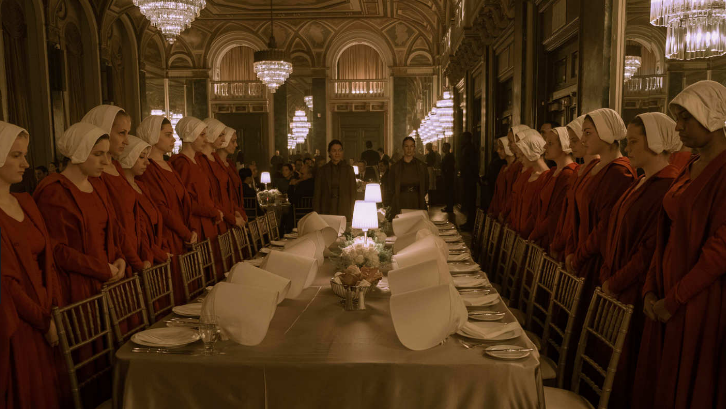 Ci sono andati vicino, anche con gli ultimi episodi andati in onda. La gravidanza e il successivo parto di June hanno aggiunto drammaticità e spessore ad una narrazione profonda, incisiva e, a tratti, brutale. The Handmaid's Tale colpisce sempre nel segno, aprendo i nostri occhi con una violenza mai gratuita. Non dimenticheremo mai l'atto estremo di Eden, l'immane sofferenza di Emily e delle altre donne nelle colonie, le note malinconiche di Hungry Heart e quelle combattive di Oh Bondage! Up Yours!. Faremo altrettanto con i dilemmi esistenziali di Serena, la disillusione non priva di speranza di June e tutti i momenti emozionanti di questa stagione. Ma stavolta, a differenza della prima stagione, è mancato qualcosa.
Tredici episodi sono stati troppi? La lentezza dello sviluppo narrativo, a tratti diluito oltremisura, farebbe propendere per una risposta affermativa, ma il punto è un altro. Perché The Handmaid's Tale si è presa uno spazio che non ha sprecato, dando forma tuttavia ad un dubbio: è giusto focalizzare l'attenzione totalmente sulla quotidianità di Galaad senza costruire sullo sfondo un contesto sociopolitico (e socioeconomico) più consistente dentro e fuori dai confini nazionali? No, non lo è. Un'opera distopica di questo calibro, scritta sulla falsariga dell'indimenticabile 1984 di Orwell, merita un approfondimento diverso in questo senso. Non bastano i pochi elementi che ci sono stati dati finora, oltretutto confinati principalmente in due episodi specifici.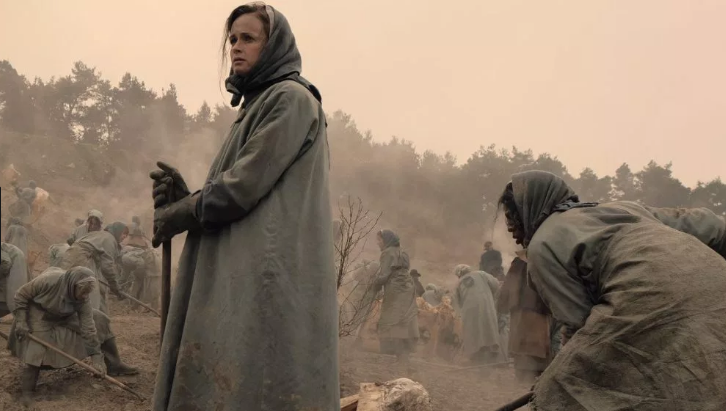 È necessario, assolutamente necessario. Soprattutto se si valuta la questione nell'arco delle due stagioni. La prima ci aveva dato qualche riferimento grazie ad alcune battute e, soprattutto, allo sviluppo della questione messicana, soddisfacendoci a sufficienza. La copertura quasi completa del racconto della Atwood, unita ad un finale che con un piccolo ampliamento avrebbe potuto chiudere il cerchio definitivamente, non aveva reso necessario un ulteriore approfondimento in questo senso. Ma la seconda? Quante informazioni ci ha dato in più? Lo sviluppo lascia intendere che la conclusione sia ancora lontana e, Canada a parte, continuiamo a brancolare nel buio. Le domande sono tantissime, e meritano una risposta.
Come sono divisi i territori? Com'è strutturata esattamente la scala gerarchica di cui fanno parte i Comandanti? Cosa successe davvero nel momento in cui presero il potere? Che funzione hanno le colonie al di fuori dell'intento conclamato di torturare le unwomen? Che atteggiamento ha il mondo nei confronti di Galaad? Come si sta muovendo quel che resta degli Stati Uniti per abbattere il regime? Potremmo andare avanti a lungo, ed arrivare sempre alla stessa conclusione: sappiamo pochissimo. Ed è un peccato. The Handmaid's Tale ha avuto finora il coraggio di raccontare con grande forza un dramma umano immane, tralasciando colpevolmente molto altro. Ma per fortuna è un limite che potrebbe essere presto arginato.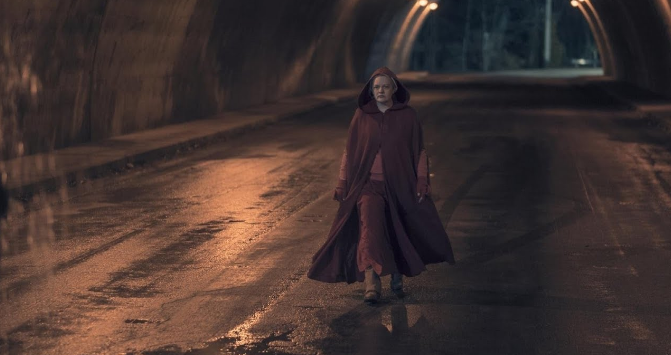 Bruce Miller, showrunner di The Handmaid's Tale, ha affermato qualche tempo fa di aver programmato uno sviluppo lungo addirittura dieci stagioni. Probabilmente non vedranno mai la luce (e se cosi fosse si rischierebbe di rovinare la serie per mere finalità economiche), ma una cosa è certa: non mancherà lo spazio per definire meglio da ogni punto di vista il contesto nel quale si muovono June e gli altri protagonisti. Le opportunità non mancheranno, ne siamo certi. A partire dalla nuova funzione narrativa che assumerà Emily, finalmente destinata ad una vita libera. La stessa che hanno già ritrovato Luke e Moira, spesso dimenticati nel corso della seconda stagione. Attendiamo fiduciosi l'arrivo dei prossimi episodi, consci che quest'opera sia troppo bella per avere punti deboli. E che manchi pochissimo per poter parlare fino in fondo di un grande capolavoro.
Antonio Casu