The Good Place è stata rinnovata per una quarta stagione. La conferma della decisione dell'emittente NBC è stata annunciata nei giorni scorsi  da Entertainment Weekly. La terza stagione della fortunata serie prodotta da Universal Television, Fremulon e 3 Arts Entertainment è attualmente in onda negli States. Domani sera verrà trasmesso il mid-season finale intitolato "Janet(s)" e siamo sicuri che ci lascerà col fiato sospeso.
The Good Place tornerà l'11 Gennaio prossimo, dopo la pausa invernale, con gli ultimi tre episodi di questa terza stagione in cui abbiamo assistito al ritorno sulla terra di Eleanor, Tahani, Chidi e Jason. Sotto la supervisione dell'Architetto dell'aldilà Michael e della sua assistente Janet, impegnati ad aiutarli a sfuggire alle grinfie del Posto Brutto.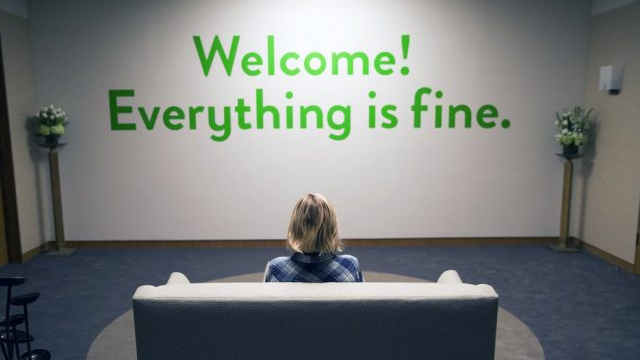 The Good Place, dunque continua a collezionare consensi.
Grazie alla sua impostazione unica e assolutamente originale, la serie porta sul piccolo schermo grandi dilemmi etici trattati con un'impronta fortemente comedy. L'ideatore di The Good Place, Mike Schur, è tra gli sceneggiatori di serie come Brooklyn Nine-Nine e The Office; due delle serie comedy più amate degli ultimi anni. Dunque non mancano momenti incredibilmente divertenti e gag buffe.
Lo show con protagonisti Kristen Bell e Ted Danson, a detta di Schur è stato modellato sulla falsa riga di Lost. Non lesina dunque colpi di scena e cliffhanger nei quali viene rimesso in discussione tutto ciò che si credeva fosse una realtà assodata fino all'episodio precedente. Basti pensare al finale della prima stagione, che ha ribaltato completamente il plot senza stravolgere il senso profondo di The Good Place.
Un senso che attinge alla filosofia e ne menziona i più grandi autori senza banalizzarla. Senza presentarcela come una "Filosofia for Dummies", ma innescando episodio dopo episodio meccanismi che la rendano digeribile e assolutamente contestualizzata.
The Good Place dunque continuerà ancora per una stagione (almeno) a farci interrogare sul senso della vita, con il sorriso stampato sul volto.