E' finita. Una volta per tutte, perchè la serie è stata cancellata da Fox ed a meno di clamorosi colpi di scena – un altro network televisivo che decide di investire sulla quarta stagione – non tornerà più in onda. E noi non sapremo quale sarà la naturale e definitiva conclusione delle avventure di Ryan Hardy, detective convertitosi al serialkillerismo che uccide qua e là, ma solo gente cattiva.
Male, perchè dispiace la chiusura anticipata di una serie che comunque si era ripromessa di dire altro, di raccontare altro, di spiegare un altro lato oscuro, quello più ricco e benestante (anche se, per chi urla alla novità assoluta, è bene ricordare che pure Lily Grey e famiglia erano sfondati di soldi). Ed anche perchè è The Following: insomma, ci eravamo affezionati.
Bene, perchè The Following stava diventando l'ombra di se' stesso, con una storia confusionaria che andava a parare un po' qua, un po' là, senza mai trovare una via decisa, precisa, interessante e stimolante al punto giusto. Perchè si, alla fine non è che sia stata noiosa questa terza stagione ma parliamoci chiaro: tra questa e la favolosa prima stagione c'è un abisso. E riflettendoci accuratamente, se ne renderanno conto anche i più affezionati.
Le ultime due puntate sono il solito, frenetico susseguirsi di eventi. Perchè una cosa è certa ed è stata l'unica costante positiva – ed immutabile – di queste tre stagioni: non si può dire che a The Following manchi il ritmo. E' venuta un po' a mancare la trama, però. Perchè se il ritmo è la costante, la differenza sta soprattutto nella gestione del ritmo, nella correlazione con gli altri fattori: correlazione sontuosa nella Stagione 1, accettabile nella Stagione 2, decisamente deludente nella Stagione 3. 
Che è andata avanti tra fiammate e crolli successivi. Andrew Sharp, Mark Grey, Daisy e Kyle, Juliana, Strauss, qualche altro adepto qua e là, quindi il ritorno di Carroll, ancora Theo e la sorella, poi il ritorno di Mark alleato con Daisy, quindi l'alleanza di tutti questi ultimi quattro, infine Eliza, la sua setta di ricchissimi serial killer ancora non scoperta e la correlazione con la talpa dell'FBI. Decisamente troppa roba per dare una parvenza di linearità alla storia. Ed inutile dirlo, la parte più interessante è stata quella in cui il protagonista era finalmente, di nuovo e per un'ultima volta Joe Carroll. Il resto cosi cosi.
Il Gran Finale non è troppo diverso da tutto quanto sviluppato in questa terza stagione. Eventi, nemici che cambiano ogni cinque minuti, confusione. Un Ryan Hardy sempre più spietato che ha capito che per battere i serial killer devi agire e ragionare al loro stesso livello. E che marcia talmente tanto su questo fatto da essere diventato ormai spietato come loro, con l'unica differenza che non uccide a caso ma è crudele solo con chi è crudele. Una sorta di vendicatore buono, che all'occorrenza si trasforma in cattivo per assenza di alternative.
C'è Mike che rischia la vita dopo l'attacco di Mark Grey ma poi si salva, con tanto di occhi dolci reciproci con la sua Max. C'è Gwen che decide di dare un'altra possibilità a Ryan. C'è la solita parte Beautiful, insomma. Poi c'è Theo che è sull'orlo di follia ma prova a sfoderare l'ultimo piano acuto prima di uscire di scena. Arriva in casa di Eliza, uccide un po' di gente a caso giusto per fare scena, le chiede un paio di uomini per sicurezza e le promette Ryan su un piatto d'argento. Va a colpire Gina e la sua famiglia, li tiene in ostaggio. Ryan arriva, col solito insensato eroismo ci va da solo intimando ai suoi compari dell'FBI di aspettarlo fuori. Solito caos, Daisy muore uccisa da Max, Theo fugge, ma alla fine trova Ryan ed un'altra poliziotta e decide di portarli in un posto brutto bruttissimo.
Li mette dietro le sbarre, pronto a far soffrire Ryan. Eliza chiama Theo dicendo che vuole Hardy vivo, a Theo non frega più nulla perchè Ryan ha ucciso sua sorella quindi vuole ucciderlo. Ma prima vuole distruggerlo. Trucida la malcapitata poliziotta, sta per farlo pure con Ryan ma ecco irrompere Eliza coi suoi uomini. Che torchiano Theo, mentre Ryan è a colloquio con Eliza che vuol capire cosa Ryan sappia di lei. Di loro. Altro caos inenarrabile, alla fine come sempre Ryan – trasformatosi ormai in un mix tra Clark Kent e Goku – stermina tutti esclusa Eliza che riesce a fuggire. E scappa via con Max. Che nel frattempo era arrivata da quelle parti con Lisa Campbell, l'agente infiltrato. Un delirio totale.
Nel frattempo è scappato pure Theo che minaccia Ryan con un nuovo piano: scoperto che Gwen aspetta un bambino, vuole rapirla, farla partorire ed assicurarsi che il bambino cresca tra botte e maltrattamenti come era successo a lui. E' questa la sua vendetta cosmica nei confronti di Ryan. Prende in ostaggio la Campbell, la obbliga a fare due magheggi per arrivare a Gwen. Rapisce Gwen, Ryan li insegue in elicottero – la trasformazione in Goku, che sapeva pure volare, ormai è definitivamente compiuta – ed alla fine li blocca su un ponte.
Theo dice che deve lasciarli andare se vuole fidanzata e figlio vivi. Ryan finge di accettare. Poi con un colpo di reni da Goku Kent, riesce a sparare a Theo. Ma come un'idiota non lo finisce, e mentre sul ponte si consuma l'abbraccio tra i due innamorati, Theo si risveglia e porta Ryan con lui all'inferno, almeno apparentemente. Entrambi cadono in un fiume. Sembra finita.
Ma si sa, Ryan è invincibile. E quindi torna. Torna incappucciato – abbastanza assurdo che al detective più famoso del pianeta basti un cappuccio per non farsi riconoscere, ma vabbè – entra nella stanza dov'è ricoverata la Campbell, le chiede informazioni su Eliza e soci. 
– 'Pensi sia un caso che tutti i serial killer conosciuti siano poveri? Ai ricchi non viene risparmiato il gene della psicopatia. Solo che loro hanno soldi, potere. Coi soldi si comprano protezione, anonimato. E' questo che li salva' – 
– 'I loro soldi non li salveranno da me' –
SuperHardy è pronto ad una nuova sfida. Prima per sicurezza uccide la Campbell, come sempre indisturbato, ma figuriamoci: sono dettagli. Tutti lo credono morto, ma lui dagli abissi proverà a sgominare pure i serial killer ricchi. Quelli altolocati. Quelli che possono comprare tutto.
Peccato che questa sfida – a meno di cose clamorose – non la vedremo mai. E non siamo certissimi sia un male. Perchè ricordare The Following come lo splendido incontroscontro di personalità tra Carroll ed Hardy, così diversi così uguali, è molto più figo. Due che avevano capito di essere anime gemelle sin dal primo incontro, salvo poi darsi la caccia reciproca per anni e tornare ad essere, in un vortice di incredibile depravazione, amici proprio al fotofinish della vita di Joe. 
The Following era un potenziale capolavoro. Ma di quelli epici. E magari svilupperò questo concetto per bene in un altro articolo, se no ci dilunghiamo troppo. Poi si è perso, purtroppo. Ed è un peccato di proporzioni cosmiche. Quanto a questa terza stagione, che sembra segnare anche la fine anticipata della serie, è finita così ma era finita già prima. Parliamoci chiaro. The Following è finito con la morte di Joe Carroll. Uno dei personaggi più affascinanti e meglio costruiti nella storia della serialità televisiva. Creare un personaggio del genere, per poi renderlo marginale e farlo morire, è una fesseria. Joe Carroll era geniale. Più finiva ai margini lui, più The Following scadeva. Più The Following scadeva, più una parte di me s'incazzava terribilmente. Perchè non puoi creare una serie con un concept di quel livello, un pilot di quell'intensità ed una prima stagione strepitosa, per poi far scivolare pian piano tutto nell'oblio e nella confusione. Non puoi.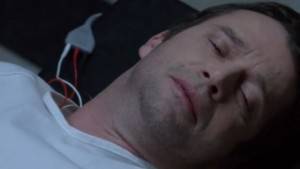 Ci mancherai, Ryan. Ma soprattutto: ci mancherai, Joe. 
Come disse il Corvo: Nevermore
(Un saluto agli amici di The Following Italia )