L'hanno etichettata come la pecora nera della casa reale inglese. I giornali l'hanno dipinta come l'anima ribelle (e, spesso, problematica) di una famiglia che, volente o nolente, il destino ha inscindibilmente congelato nei crismi del protocollo. Gli occhi del mondo l'hanno guardata con tenerezza, con disprezzo, con ammirazione, con esitazione mentre viveva il dolore senza nasconderlo, la gioia senza porsi limiti, quel poco di responsabilità che le veniva concessa pur non sentendosi mai davvero all'altezza. E The Crown ne ha restituito al pubblico un ritratto illuminato, al di là delle ombre e delle imperfezioni con cui ha dovuto lottare.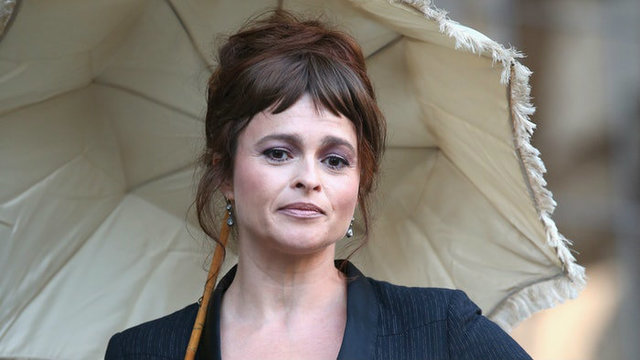 Margaret è tutto quello che Elisabetta non è. O, almeno, non sembra essere. Un particolare che, nella terza stagione di The Crown (forte di un recasting vincente, di cui abbiamo parlato qui poco tempo fa), si fa più che mai palpabile ed evidente. Come in un gioco di contrasti che provano a completarsi, a funzionare insieme senza danneggiarsi a vicenda, ma che decidono di assegnarsi dei limiti per vivere in armonia e aggirare il rischio di raggiungere il punto di collisione. Una sensazione che il regista Peter Morgan ha perfettamente lasciato trasparire in Margaretology, un'ode alla fragilità sui generis del membro della famiglia reale più al di sopra delle righe e un'occasione per conoscere meglio i dietro le quinte di una vita in cui festa, sorrisi e leggerezza sono state l'antidoto a una sofferenza che nessuno ha mai davvero avuto il cuore di scorgere e maneggiare con delicatezza.
L'episodio, tutto incentrato sulla principessa, parte da un flashback molto interessante, indispensabile a creare un background da cui partire e a cui ritornare per decifrare molti dei comportamenti del personaggio che, in The Crown, vanta la mimica e la bravura di una straordinaria Helena Bonham Carter.
Una piccola Margaret scruta l'orizzonte mentre la sorella maggiore viene avvertita della necessità di iniziare ad abituarsi all'idea che il momento di salire sul trono e indossare quella pesante corona a cui la discendenza l'ha destinata, non è più così lontano. Le due si confrontano sulle decisioni a cui sono state sottoposte e, mentre Elisabetta non sembra per nulla convinta né tantomeno minimamente elettrizzata di iniziare a pensarsi come la regina d'Inghilterra, la secondogenita si vede perfetta per quel ruolo. Al punto da proporre uno scambio alla predestinata, sperando nella possibilità che, almeno per una volta, Buckingham Palace dia peso alla persona, alle emozioni, ai desideri piuttosto che all'etichetta. Un sogno da bambina che, ovviamente, non ha alcun futuro e che mette Margaret con le spalle al muro, costringendola ad accettare di buon grado l'idea di dover vestire sempre e solo i panni dell'altra, all'ombra di una sorella impegnativa e lontana da quel centro della scena a cui aveva così tanto provato ad avvicinarsi.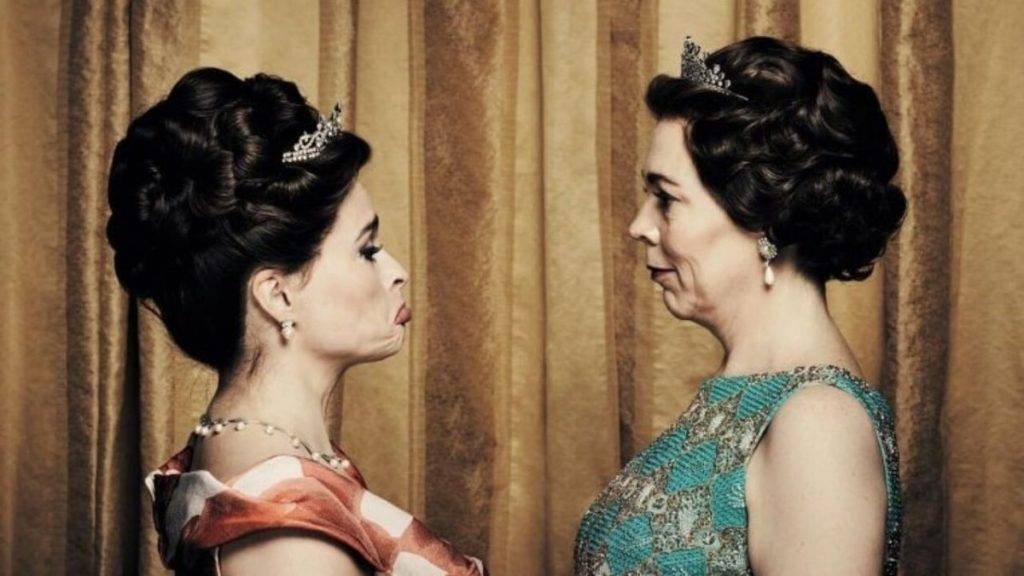 Dal passato al presente, la situazione non cambia. Ma, per Margaret, arriva quella che potrebbe essere l'occasione perfetta per dimostrare quanto sia sprecata nei panni della seconda scelta. In un'Inghilterra piegata dalla crisi economica, il governo tenta in ogni modo di trovare nell'America la zattera di salvataggio alla svalutazione della sterlina. A nulla servono gli accordi diplomatici, gli inviti a palazzo e le offerte della regina, il presidente Lyndon Johnson non ha alcuna voglia di abbassare la testa davanti a chi ha deciso di non affiancarlo in alcun modo durante la guerra in Vietnam. Fino a quando non si accorge di Margaret. Che, come il deus ex machina nelle tragedie greche, diventa la soluzione a ogni problema. O quasi.
Nonostante le rimostranze della regina, il suo tour in America si trasforma, da semplice viaggio di piacere, in una missione diplomatica di fondamentale importanza con un unico e solo obiettivo: salvare il Paese dalla bancarotta. Ma, soprattutto, nella sua occasione per splendere, per liberarsi del fardello che trascina a fatica da una vita: quello di una numero uno nell'anima condannata a essere una numero due per nascita. Quel non detto che, come un'ombra, complica e agita il suo rapporto con Elisabetta.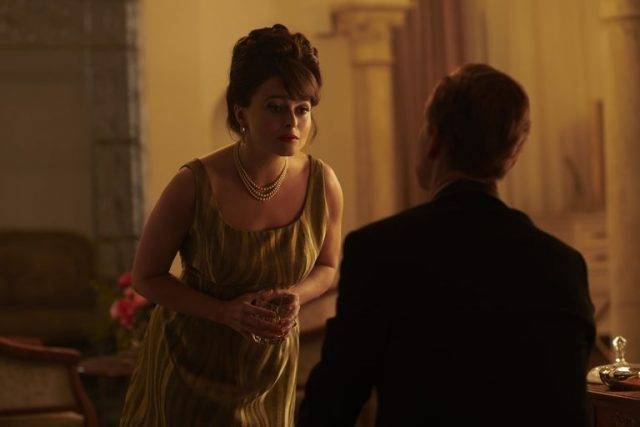 Ed è qui che esce fuori Margaret, con quella spontaneità che mette a tacere la sofferenza, con quel lasciarsi andare al caso che è più un salvagente per non fermarsi a riflettere su quanto i giorni passino e lei non riesca a riconoscersi in quel che vive. O che si vede costretta a vivere. Al bando le raccomandazioni e la preoccupazione di non riuscire a portare a termine il compito che le è stato affidato, la Casa Bianca si trasforma nel suo palcoscenico e Johnson in uno spettatore che non può far a meno di rimanerne rapito. Conquistato dai limerick scorretti e dai duetti di uno spirito libero, allergico alle regole e vestito di spensieratezza.
È inevitabile pensare a quanto tutto quel ricercare attenzioni scambiato per esibizionismo, quell'attirare gli sguardi, i sorrisi degli altri scambiato per civetteria, non siano stati altro che rimedi a un vuoto che la consumava in silenzio. Una solitudine appesantita da un matrimonio che della tranquillità non pareva averne fatto la sua cifra. Un rapporto di coppia in cui l'amore poteva poco davanti al contrasto, in cui i tentativi di avvicinarsi non portavano ad altro che a ben più combattute separazioni. Fino ai tradimenti, al divorzio e all'incapacità, soprattutto per Margaret, di provare a rimettere insieme i pezzi senza vedersi costretta a spingersi al limite.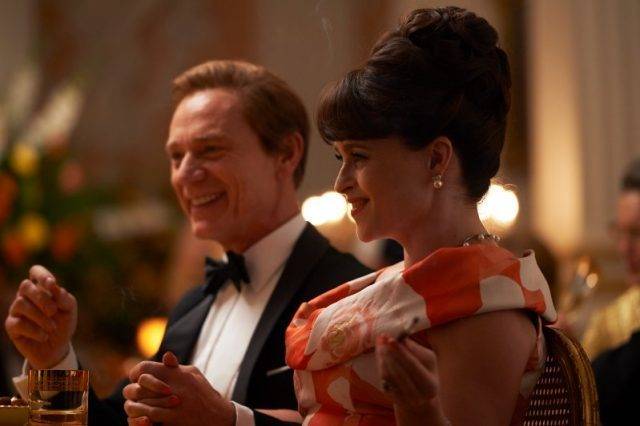 Un limite che l'ha lentamente consumata e al quale l'ha spinta anche il vedersi negata la possibilità di essere presa in considerazione. Soprattutto dopo l'America.
Non ambiva più al trono, al diadema, al potere, ma solo a un gradino in più rispetto agli altri, a condividere con Elisabetta onori ed oneri di una storia familiare che le ha avvicinate e allontanate come pedine su una scacchiera. Un'occasione per non sentirsi più dolorosamente in balìa degli eventi, colpevolizzata per essere troppo istintiva, troppo splendente, troppo poco prevedibile, troppo poco affidabile. Un'occasione che, come in un déjà vu, la mette ancora all'angolo, lontana dalle stanze dei bottoni. Ricordandole come, da quel lontano giorno davanti alla finestra, tutto sia rimasto esattamente uguale.
Quello che la terza stagione di The Crown ha proposto come il mondo di Margaret è una dimensione affascinante e coinvolgente, che conquista la compassione e l'affetto dello spettatore, forse, anche più di quello della protagonista. La realtà si riconosce facilmente negli occhi della principessa dissoluta, nei suoi silenzi, nei suoi drammi. In quel suo definire la felicità una creatura struggente, una sensazione che ha creduto di poter assaporare ma che, probabilmente, non ha mai avuto modo di trattenere davvero. In quel suo aggrapparsi a una relazione ormai tossica, pur essendo cosciente di non avere più forze né giustificazioni in grado di salvarla.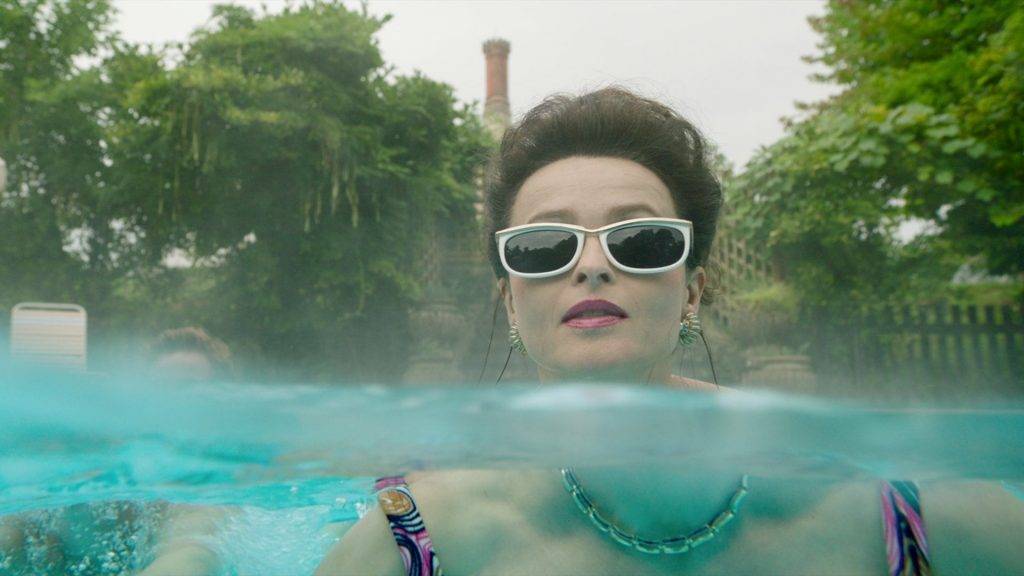 Un grumo che sembra sciogliersi nell'episodio di chiusura della terza stagione di The Crown, Grido d'allarme. Le maschere crollano e quella vita splendente e leggera si appesantisce fin quasi a sparire. Margaret si spegne, non ha più le forze di ricevere porte in faccia e l'attacco della stampa (che sbatte in prima pagina le immagini della sua relazione con Roddy Llewellyn) la mette ko, spingendola a tentare il suicidio con un flaconcino colmo di sonniferi. Come se annullarsi fosse, ormai, l'unica cosa da fare per non deludere più nessuno. Per non deludere più se stessa.
Al giro di boa, però, i ruoli si invertono, le anime si scoprono, tutto inizia ad essere e smette di sembrare. Elisabetta si concede il lusso di piangere per quella che è sempre stata il suo vero punto debole, l'unica persona in grado di farle smettere il tono da monarca e di farla ritornare, anche solo per qualche secondo, sorella, figlia, madre, donna. E in quelle lacrime, Margaret ritrova la forza di ripartire. Quell'occasione mancata che aveva cercato ovunque tranne che negli occhi di una sorella che non avrebbe mai voluto né potuto immaginare una vita senza di lei e quel suo essere imperfetta, fragile, resiliente e ostinatamente contraria.