Giovedì scorso è andata in onda l'ultima puntata di The Catch, dopo la brutale cancellazione di questa Serie Tv ad opera dell'ABC.
Una decisione dettata purtroppo dai numeri, ma a mio parere ingiusta. E vi spiego perché.
Creata da Kate Aktinson, Helen Gregory e Jennifer Schuur e prodotta da Shonda Rhimes, The Catch è forse una delle poche Serie Tv in circolazione gestita (almeno inizialmente) interamente da donne. Ma lasciate fuori i pregiudizi: non è una melensa storia d'amore, bensì un ottimo thriller.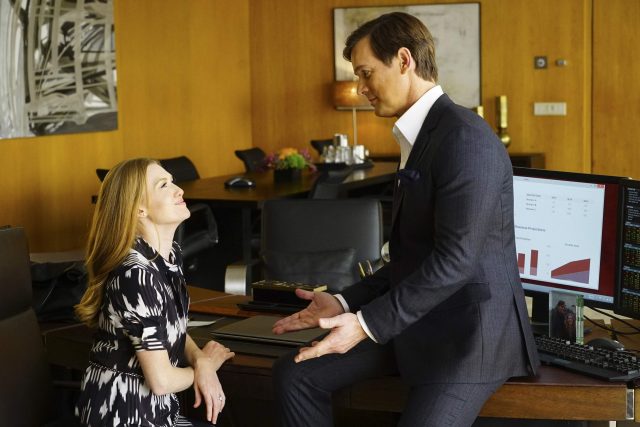 Per chi non la conoscesse – cosa abbastanza normale, dal momento che è stata pubblicizzata pochissimo! – la storia che viene raccontata è quella di Alice Vaughan, un'investigatrice privata, che viene truffata dall'uomo che sta per sposare, Christopher Hall.
Benjamin Jones – questo il vero nome di Christopher – è, infatti, un esponente di un'importante famiglia malavitosa. Con la sua compagna, Margot Bishop, ha rubato i soldi ai clienti di Alice e alla fine si è rivelato ed è scappato via.
La storia sembrava conclusa lì, eppure c'è un ma. Un grosso ma. Perché Benjamin Jones si è innamorato realmente della sua vittima, durante l'anno che ha passato con lei. E la ama ancora, nonostante i due adesso siano nemici e Alice è intenzionata a dargli la caccia. Senza contare che Benjamin è l'uomo di una pericolosissima criminale, che fa parte della famigerata Kensington Firm.
Insomma, un bel casino per questa Serie Tv che non è altro che il racconto di una truffa principale e di tante altre truffe secondarie, che compongono i vari episodi. The Catch, infatti, segue il genere di The Hustle, di Ocean's Eleven, di The Italian Job, un genere che chi scrive ama particolarmente. Quindi capirete il motivo per cui The Catch mi ha conquistata subito.
Ma la raffinatezza delle truffe non è l'unico motivo per cui vale la pena seguire in questa serie. I personaggi sono, infatti, incredibilmente umani e verosimili e, nel corso delle due stagioni, hanno un character development notevole. In modo particolare, il personaggio di Margot Bishop – splendidamente interpretato da Sonya Walger, l'indimenticabile Penelope di Lost – che parte come donna spietata e senza scrupoli e, pur rimanendo in fondo tale (non aspettatevi nessuna redenzione dell'ultimo minuto, The Catch non è quel tipo di serie), nella seconda stagione la vediamo alle prese con la sua umanità, con i suoi dubbi, con le sue fragilità che, invece di renderla debole, la rendono forse solo più forte e interessante.
Come tutte le Serie Tv prodotte da Shonda, anche The Catch dà importanza allo shock value, ma – diversamente da quanto succede, ad esempio, nella terza stagione di How To Get Away With Murder con la morte di Wes e la scoperta del colpevole – raramente questo è fine a se stesso, bensì ben si armonizza con il resto della storia. Come succede, ad esempio, con la scoperta – alla fine della seconda stagione – dell'identità di Mockingbird.
Una scoperta che spiazza, ma che viene ben motivata: di sicuro, appunto, è shock value, ma il tutto è ben costruito e, soprattutto, apre le porte a una faida che avrebbe dovuto essere il fulcro della terza stagione, una terza stagione che avrebbe dovuto essere assolutamente confermata. Anche solo per dare un degno finale a questa bellissima Serie Tv. Avrebbero potuto rinnovarla con la consapevolezza che la terza stagione sarebbe stata l'ultima.
Anche perché, è vero sì che i ratings di The Catch erano bassi, ma non così bassi: sono più o meno gli stessi di Once Upon A Time che, invece è stata rinnovata, nonostante il finale sia una vera e propria conclusione (anche abbastanza "degna") e mezzo cast – tra cui la protagonista, Jennifer Morrison – abbia deciso di abbandonare.
Ora, onestamente, non credete che sarebbe stato meglio chiudere Once Upon A Time e dare anche a The Catch la possibilità di chiudere il cerchio, invece di lasciarla così bruscamente tronca? ABC, pretendo delle risposte!