L'infanzia del genio che abbiamo imparato a conoscere in The Big Bang Theory è finalmente arrivata in onda. Young Sheldon ha avuto la sua prima messa in onda il 25 Settembre e il risultato è stato positivo.

Con un totale di 17.2 milioni di spettatori totali, Young Sheldon si classifica come il miglior debutto di una serie comedy sulla CBS dal 2013. La rete ha quindi deciso di dare ulteriore fiducia allo spin-off e ha ordinato 9 episodi aggiuntivi ai 13 già concessi, per un totale di 22 episodi, una stagione completa. Le avventure del giovane Sheldon Cooper riprenderanno il 2 novembre 2017.
Young Sheldon è lo spin-off e prequel di The Big Bang Theory e racconta l'infanzia del personaggio che ha dato tanto successo alla serie madre. Un genio già dalla tenera età, Sheldon (9 anni) affronta la vita quotidiana al liceo nella sua cittadina natia in Texas. A supportarlo e sopportarlo c'è la sua famiglia, composta dai genitori Mary e George, dalla sorella gemella Missy e dal fratello maggiore George Jr..
La serie è narrata da Jim Parsons, noto interprete di Sheldon adulto. Il giovane Sheldon ha il volto di Iain Armitage (Big Little Lies), mentre Zoe Perry (Scandal) è la religiosa madre Mary Cooper. I due fratelli sono interpretati dai giovani Montana Jordan e Raegan Revord. Lance Barber (Faking It) si cala nei panni del padre George.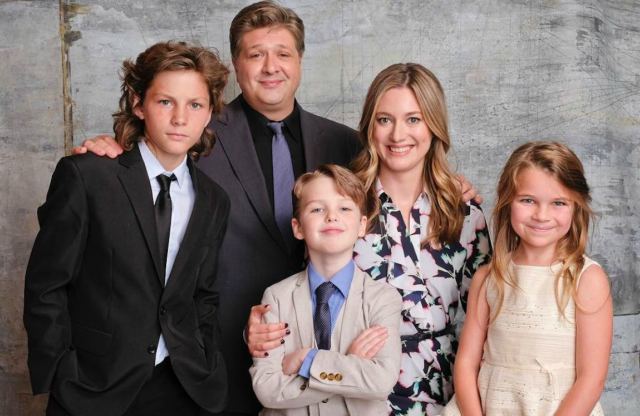 A proposito del padre, nella settima stagione di The Big Bang Theory viene rivelato che George Cooper Sr. è morto quando Sheldon aveva 14 anni. Lo Sheldon adulto, inoltre, non ha avuto molte parole amorevoli per il padre. Su questo argomento, Chuck Lorre, sceneggiatore e creatore di entrambe le serie, afferma:
"Non cercheremo di affrettare i tempi narrativi. Young Sheldon è ambientato cinque anni prima della morte di George. Le persone cambiano e crescono e maturano, e molte cose succedono nel corso degli anni. Non dobbiamo seguire una timeline precisa. Una stagione non è per forza un anno, può essere ambientata in un paio di mesi. Abbiamo molta libertà con la backstory di Sheldon. Inoltre, in Young Sheldon mostreremo che c'è molto di più su George Cooper Sr. di quanto abbiamo fatto intendere in The Big Bang Theory."
In Young Sheldon vedremo anche la famosa Meemaw, la nonna di Sheldon, interpretata dall'attrice Annie Potts (The Fosters).