La gif-recensione di The Big Bang Theory : la aspettavate ed è tornata!
SPOILER ALERT : NON CONTINUATE A LEGGERE LA GIF-RECENSIONE SE NON AVETE ANCORA VISTO L'EPISODIO.
Dopo l'ennesima pausa non richiesta, The Big Bang Theory torna con un episodio non richiesto! Non fraintendetemi : non è che non volessi rivedere Sheldon & Company, ma questo episodio è stato piuttosto deludente. Sarà che dopo una pausa mi aspettavo un episodio d'impatto? Sarà che quando avevano annunciato che avrebbero svelato un segreto del dottor Cooper credevo che sarebbe stato più interessante? Può darsi!
C'è stato comunque un punto davvero interessante nell'episodio : il capovolgimento dell'universo maschile e femminile! Finora abbiamo sempre visto i maschietti fare scienza (o cose da nerd) e le ragazze bere o divertirsi. So cosa state pensando! Bernadette ed Amy sono delle scienziate e le abbiamo già viste lavorare, ma rifletteteci : abbiamo visto più volte lavorare gli uomini o le donne di The Big Bang Theory?
Vi aiuto io. Gli uomini!
In questo episodio invece quando Penny e Bernadette sono andate a portare il cibo ai loro mariti, hanno chiesto se potessero aiutarli in qualcosa e loro hanno accettato. Dunque le ragazze si sono messe a legare i fili, mentre Leonard ed Howard sono andati a comprare del filo per saldare in ferramenta. Mentre camminavano per strada gli è stato offerto di partecipare alla prima di un film e nella sala  hanno scoperto che il film che stavano per vedere era Suicide Squad!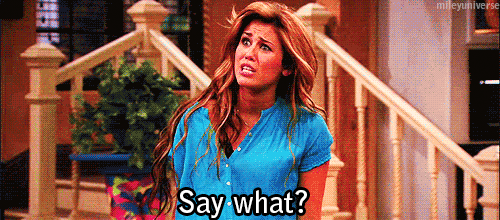 No, davvero ma quanta fortuna hanno? A voi è mai capitato che vi lasciassero entrare al cinema gratis e vi facessero vedere il film più atteso dell'anno? Naturalmente non potevano lasciarsi scappare questa occasione! Cosa dire allora alle loro mogli per giustificare il loro ritardo? Hanno deciso di dire loro che avevano bucato per strada e avevano dovuto cambiare la ruota. Il loro piano sembrava perfetto, ma hanno commesso un piccolo errore : hanno detto a Raj la verità!
"Chi la fa l'aspetti" si dice e infatti si dà il caso che Raj si trovasse insieme a Penny e Bernadette e ha rivelato loro quello che realmente stavano facendo i loro mariti. Hanno allora organizzato un piano per vendicarsi : quando sarebbero tornati ed avrebbero raccontato il loro incidente, Penny e Bernadette avrebbero finto di crederci, ma alla fine sarebbe uscito Raj dall'armadietto in cui si era nascosto e loro avrebbero saputo che erano stati scoperti!
Leonard ed Howard però tornando al laboratorio hanno portato dei fiori alle due ragazze e hanno detto loro la verità. Le ragazze allora impressionate dalla loro sincerità hanno deciso di perdonarli, sebbene Raj non fosse per nulla d'accordo!

Questo è stato il ruolo di Raj in questo episodio : Raj il NEVER A JOY! Solo, in cerca di vendetta ed escluso! Cosa ne è stato del suo triangolo amoroso? E' stato accantonato per questo episodio. Speriamo di approfondire la questione nella prossima gif-recensione…
E' arrivato il momento della gif-recensione dedicato agli Shamy!
Pensavo che Sheldon da appassionato di tecnologia possedesse aggeggi tecnologici di ultima generazione e invece mi sbagliavo!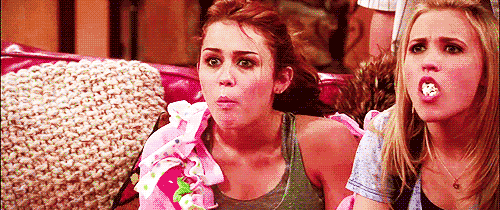 Il suo computer era obsoleto, ma lui era fermamente convinto a non volerlo cambiare e così l'ha visto morire davanti ai suoi occhi.
Tranquilli il portatile è stato commemorato con un funerale consono alla sua qualità! Comunque Amy è arrivata a casa di Sheldon con una sorpresa che avrebbe dovuto renderlo felice : un nuovo computer! E invece Sheldon si è amareggiato, poiché è stato privato del piacere di documentarsi e scegliere il portatile perfetto. E poi chi l'ha consigliato? Il ragazzo del negozio?
Amy allora suggerisce di portare il vecchio computer al negozio per riciclarlo, ma Sheldon non ha alcuna intenzione di farlo. Perché? Per rispondere, lui è costretto a mostrare a lei (e a noi) la sua Fortezza della Vergogna. Il Dottor Cooper possiede un deposito in cui conserva tutte le cose che ha posseduto e che non è riuscito a buttare via. Non vi ricorda nulla? Già Sheldon partecipa a "Sepolti in casa" di Real Time!
Come quelle strane persone che partecipano a quello strano programma di Real Time, Sheldon prova una terribile sensazione al pensiero di buttare qualcosa e allora ha tenuto tutto. Si comincia col conservare il proprio primo pupazzo e si finisce a raccogliere tutti gli spazzolini rotti! Questo segreto però ha sempre messo Sheldon a disagio ed ogni volta che entra in questo deposito si vergogna di se stesso. Perché se lui è così razionale, come dice, non dovrebbe essere così legato alle cose materiali. Amy cerca di farlo sentire meglio, sostenendo che anche lei conserva il primo vetrino che ha esaminato, ma non ci riesce. E' comunque contenta che si sia fidata di lei!
Dopo questo momento tenero, Sheldon ha deciso di passare la serata con Amy, una serata piuttosto strana! Ha utilizzato il suo nuovo computer per fare una videochat con Amy, per testare l'alta definizione del PC. Sembrava una parodia dei rapporti amorosi all'epoca dei social network….
Tirando le somme di questo episodio, ho molto apprezzato lo spazio dato alle ragazze e mi ha divertito che Penny e Leonard abbiano invertito il proprio comportamento. Per il resto l'episodio è stato piuttosto piatto e nella norma. Nulla di che, insomma.
Vi saluto e vi do appuntamento alla prossima gif-recensione!