ALLARME SPOILER : NON CONTINUATE SE NON AVETE VISTO L' ULTIMO EPISODIO DI THE BIG BANG THEORY!!Questa gif – recensione sarà speciale perché con il 17° episodio della nona stagione The Big Bang Theory ha raggiunto un traguardo importante : è arrivato al duecentesimo episodio! Per celebrare questo risultato il telefilm ha festeggiato il compleanno del personaggio più amato della serie : Sheldon Cooper!
Anche questa gif – recensione dunque sarà compleannosa! (sì, cavalco anche io l'onda dei neologismi)
Cominciamo con la recensione!
L'episodio comincia proprio con Amy che propone a Sheldon di organizzare una festa, mentre lui se la dà a gambe. Del resto, come sappiamo, Sheldon odia festeggiare il suo compleanno, tanto che non ha mai rivelato a nessuno la data del giorno in cui è nato fino alla stagione scorsa. Sì è pazzo…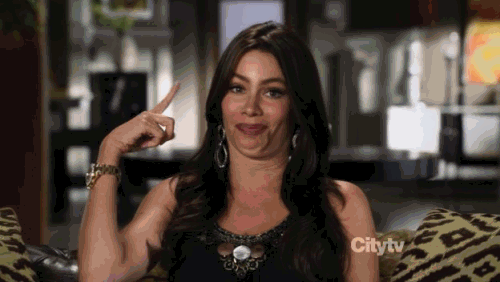 Tutti si domandano perché lui odi festeggiare il suo compleanno…
Ed è anche molto modesto!
Sheldon però per la prima volta spiega la ragione per cui odia tanto festeggiare questo giorno. Ha sempre dovuto condividere la festa con sua sorella gemella ed ogni anno tutte le persone che lui invitava non si presentavano e gli amici di sua sorella si divertivano a tormentarlo. In effetti non era affatto un bel modo di festeggiare…
Amy gli assicura che la festa di compleanno che organizzeranno non sarà affatto così e che tutti gli amici si riuniranno per stare con lui. Sheldon allora accetta e comincia l'organizzazione del party!!
Tra l'altro scopriamo che Amy desidera tanto fare questa festa perché spera che Sheldon potrà ricompensarla nello stesso modo in cui ha fatto al suo compleanno …
Lo farà davvero??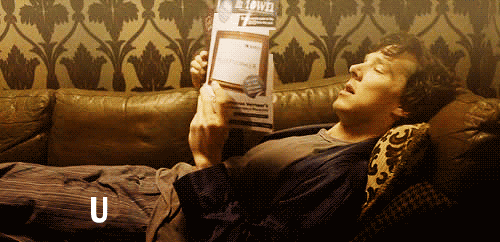 Schiavizzando Stuart che è costretto ad autocommiserarsi e lavorare contemporaneamente, Penny e Bernadette preparano una festa, invitando molte delle guest star che sono comparse negli episodi delle stagioni precedenti : da Will Wheaton a Leslie fino alla madre di Leonard. Ho solo una domanda : perché la madre di Sheldon non è stata invitata?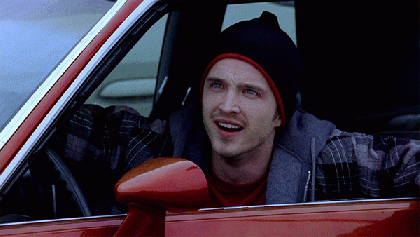 Comunque il ritorno di alcuni personaggi dà vita a siparietti molto divertenti.
E fa sì che Leonard incontri la sua ex!
Inoltre Leonard ha deciso di fare un regalo davvero speciale al suo coinquilino : invitare Batman alla festa! Contattano infatti attraverso Stuart Adam West, il Batman del 1966 e vanno a prenderlo a casa. In macchina ha luogo uno scambio di opinioni riguardo chi abbia interpretato meglio il supereroe.
Chi ritiene che Bale sia un Batman migliore di Adam West?
Quando Sheldon entra nel suo appartamento e vede tutte quelle persone riunite per lui, non riesce a sostenere l'emozione e fugge in bagno. Penny lo raggiunge per consolarlo ed assistiamo ad una delle più belle scene in cui figurano questi due.
Penny e Sheldon infatti sono molto simili. Entrambi si mostrano all'esterno duri ed indifferenti, ma sono più fragili e spaventati di quanto vorrebbero ammettere. Entrambi però stanno crescendo e divenendo più coraggiosi : Penny aveva paura di impegnarsi e si è sposata, Sheldon odiava il contatto fisico ed è andato a letto con Amy. E questo cambiamento è stato causato dall'interazione proprio di questi due vicini diversi eppure uguali.
Sheldon è tornato dai suoi amici e loro lo hanno premiato, dicendo ciascuno cose carine su di lui!
Queste parole inteneriscono il mio cuoricino (e quello del dottor Cooper!).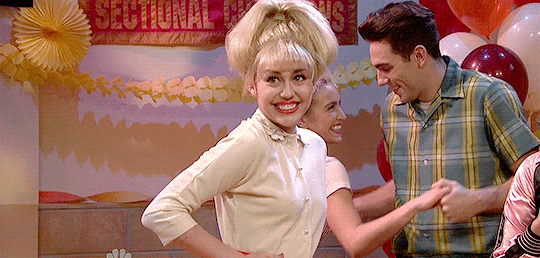 Tutti hanno detto belle parole (che forse non pensavano) sul dottor Sheldon Cooper. Raj ha citato Gandhi (un indiano che cita un indiano…originale!) e Will Wheaton ha detto di essere diventato un grande fan di Sheldon.
Ma è stato Leonard a farmi piangere!!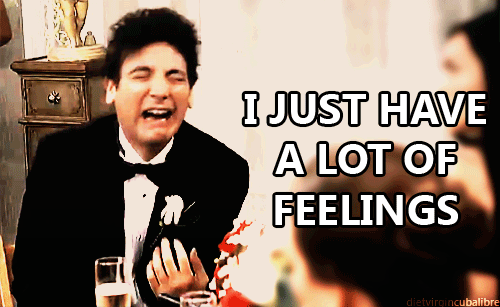 Eh già ho versato un bel po' di lacrime…
Alla fine è arrivato un vero ospite a sorpresa : Stephen Hawking! Il famosissimo scienziato ha cantato in live chat insieme agli altri "Happy Birthday" a Sheldon.
E' stato davvero un compleanno indimenticabile quanto l'episodio stesso. Come avevo già scritto nella recensione della settimana scorsa, questa stagione si sta confermando sempre di più come una delle migliori. Arrivare a ben duecento episodi è un traguardo importante che The Big Bang Theory ha raggiunto grazie ai fan che si sono affezionati ad i personaggi, ma anche grazie alla serie che anche se talvolta ci delude sa sempre darci milioni di ragioni per continuare a vederla (qui ce ne sono 10, se vi interessa). Questo episodio oltre ad averci fatto rivedere tutti (o quasi) i personaggi che hanno fatto la storia dello show ci ha soprattutto mostrato la piega che sta prendendo : unire lacrime e risate, come hanno fatto milioni di serie prima (Friends, Modern Family, How i met your mother).
Un augurio per lo show : altri mille di questi episodi!
Credo di non avere più nulla da dire, dunque chiudo questa recensione.
Appuntamento alla prossima gif – recensione!