# #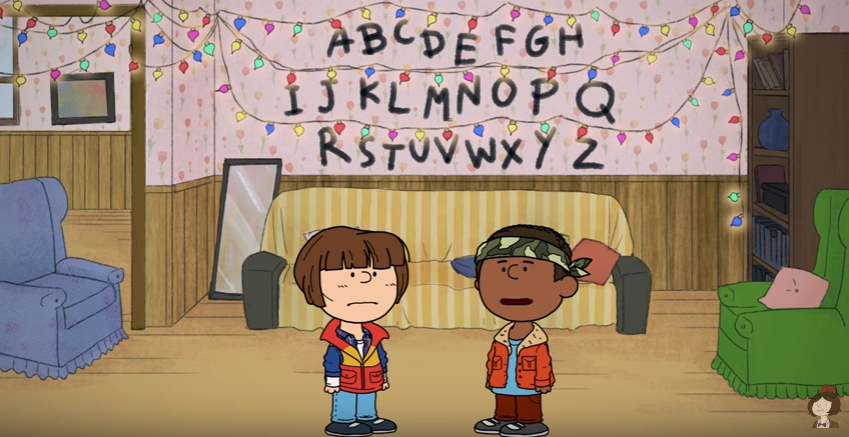 Stranger Things, Stranger Things ovunque. Dopo il fantastico successo mondiale di quest'estate da parte della Serie Tv di Netflix, c'è stato un richiamo importante proprio in questi giorni durante la cerimonia per i Golden Globes (qui l'articolo con tutti i vincitori) con i ragazzi di Stranger Things che sono stati protagonisti a più riprese e soprattutto durante la cerimonia d'apertura assieme ad altri attori di Game of Thrones, Mr.Robot e Westworld. 
# #
In attesa del grande ritorno di ST con la sua seconda stagione, la cui uscita è prevista per quest'anno, non ci rimane che rewatchare all'infinito le prime splendide 8 puntate della serie, interrogarci sugli innumerevoli misteri ancora privi di risoluzione e godere di tante altre situazioni di contorno: come quella dei Golden Globes appunto, oltre alla immancabile ricerca spasmodiche di notizie relative a quel che ci attenderà nel secondo capitolo di questa saga che ha stregato mezzo mondo, tra cui personalità influenti come quella di George R.R. Martin, che si è esposto in una recente intervista parlando contemporaneamente di Game of Thrones, Westworld ed appunto Stranger Things, rendendosi autore di dichiarazioni sotto certi aspetti inattese e che hanno fatto molto discutere (se volete, ne abbiamo parlato in maniera approfondita in questo articolo). E poi c'è dell'altro.
Già, perchè oggi noi abbiamo fatto una scoperta sensazionale (un po' in ritardo, a dire proprio tutta la verità) e vogliamo assolutamente condividerla con voi. Esiste infatti una versione cartoon di Stranger Things! Il video risale alla fine dello scorso ottobre 2016 e vede protagonisti la maggior parte dei personaggi principali della serie, compresa Barb. Intitolato 'A Stranger Things Christmas', ha una durata di 3 minuti e 15 secondi: ha già centinaia di migliaia di visualizzazioni sparse per il mondo, ma stranamente in Italia non è particolarmente circolato. Ve lo linkiamo qua sotto.
# #
GODETEVELO!