La maggior parte dei serie tv addicted è d'accordo: Stranger Things è un piccolo capolavoro. In sole due stagioni è stata capace di tutto: ci ha fatto ridere, piangere, arrabbiare e commuovere.
Creata da Matt e Ross Duffer per la piattaforma streaming Netflix, la serie tv di cui vi parliamo oggi è ambientata negli anni '80 ed è un mix di generi. Abbiamo dal drammatico al fantascientifico, dall'avventura all'horror: ce n'è praticamente per tutti i gusti degli addicted.
La forza di Stranger Things è tutta nell'amicizia che lega Mike, Will, Dustin, Lucas, Eleven e gli altri personaggi che abbiamo imparato a conoscere nel corso degli episodi. Quale sarebbe, allora, la canzone più adatta per essere la colonna sonora della vita dei nostri piccoli eroi?
When the night has come
And the land is dark
And the moon is the only light we'll see
No, I won't be afraid
Oh, I won't be afraid
Just as long as you stand, stand by me
A nostro parere Stand By Me di Ben E. King è senza ombra di dubbio la scelta perfetta.
L'amicizia, in Stranger Things, non viene mai messa in secondo piano. Quante volte abbiamo visto i ragazzini arrivare a mettere in pericolo la propria vita, pur di tentare di dare una mano ai loro migliori amici?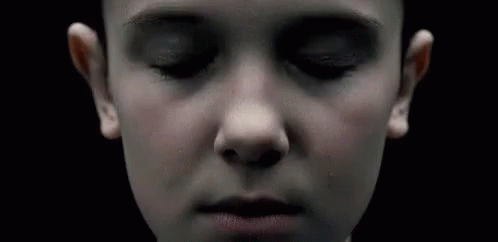 La trama della suddetta serie tv, infatti, vede sempre i protagonisti affrontare diverse difficoltà. Iniziando dal primo episodio, in cui, contemporaneamente, Will scompare dopo una manciata di minuti e spunta fuori una ragazzina con la testa completamente rasata. Quest'ultima, che inizieremo a identificare come Eleven, ne ha passate anche troppe nella sua breve vita: telecinetica dalla nascita, è stata imprigionata per quasi tutta la sua infanzia in un laboratorio dove hanno condotto dei terribili esperimenti su di lei.
If the sky, that we look upon
Should tumble and fall
And the mountain should crumble to the sea
I won't cry, I won't cry

No, I won't shed a tear
Just as long as you stand, stand by me
Nonostante l'età, Eleven ha sempre dimostrato un enorme coraggio e tanto spirito di sacrificio. Non ci ha mai pensato su due volte pur di aiutare i suoi amici appena conosciuti.
Dopo aver sentito la storia del piccolo Will, infatti, ha subito detto a Mike, Dustin e Lucas tutto ciò che sapeva sull'Upside Down: una dimensione opposta a quella reale e popolata di mostri, tra cui il famoso Demogorgone. Ed è proprio nell'Upside Down che è finito Will, e dal momento in cui lo hanno scoperto i quattro amici non hanno fatto altro che cercarlo disperatamente.
Nonostante le mille difficoltà, alla fine saranno proprio i ragazzi – aiutati dallo sceriffo Hopper, dalla madre di Will e da Nancy e Jonathan – a ritrovare il bambino scomparso.
Whenever you're in trouble won't you stand by me
Oh stand by me, oh won't you stand now, stand
Stand by me
Stand by me
Nella seconda stagione abbiamo visto che i ragazzi sono stati tenuti all'oscuro della sorte di Eleven, che è al sicuro e nascosta a casa di Hopper. Nonostante non sapessero se fosse viva o morta, però, non hanno mai smesso di pensare a lei e Mike ha sempre tentato di contattarla.
La seconda stagione di Stranger Things è stata un nuovo inno all'amicizia: nonostante le distanze e le difficoltà, i ragazzi sono sempre l'uno accanto all'altro. Con coraggio, un po' di timore, ma tanta voglia di stare insieme, aiutarsi a vicenda e superare le difficoltà gli uni per gli altri.
Come dovrebbero fare gli amici, dopotutto.