Se stai leggendo questo articolo, significa che le serie tv sono la tua vita: la puntualità dei dettagli, le sfumature delle immagini, la complessa immediatezza di quel messaggio inviato e in pochi istanti recepito, lasciando però a chi è dall'altra parte dello schermo la responsabilità di capirlo. Libidine.
Le serie sono questo ma c'è molto di più, per scoprirlo occorre analizzarle fino ai tanti piccoli atomi che le compongono, le singole scene. Il compito di questa rubrica sarà per l'appunto quello di calarsi dentro i microcosmi dell'universo più ganzo che ci sia nel tentativo di avvicinare il lettore (che non è altro che l'occupazione part-time dello spettatore) al messaggio di cui sopra: enjoy!
SCACCO ALLA REGINA GEMMA
Cazzuta, emancipata, disinibita, sufficientemente maledetta per apparire come tale e abbastanza intelligente per sopravvivere in un mondo di furbi, di più, di criminali : e chi l'ammazza Gemma Teller Morrow? Nessuno! Nessuno sarebbe tanto stupido da mettersi contro Jax Teller e Clay Morrow con un gesto così eclatante, ma questo non esclude che la regina dei Sons of Anarchy possa essere ferita e magari proprio nel punto dove le fa più male, l'orgoglio.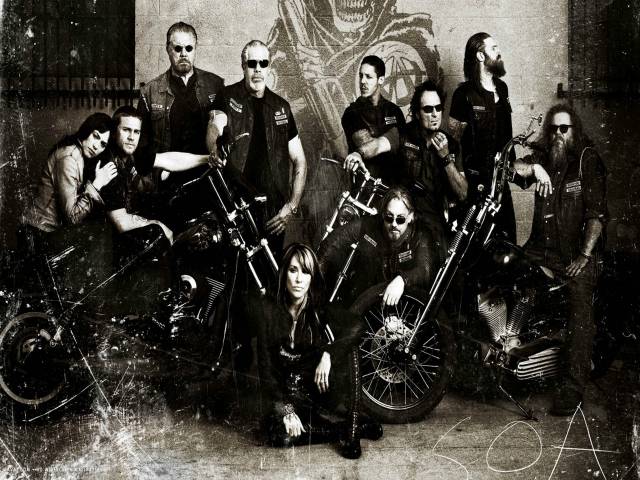 Breve ma preziosissima premessa : siete tassativamente obbligati dall'andarvi ad ascoltare "Girl from the North Country", il pezzo originariamente scritto da un certo Bob Dylan che qui viene eseguito dai Lions; più che farle da sottofondo, trascina la scena stessa per i capelli. Meraviglioso. Ora però torniamo a Charming.
I cattivoni di turno che minacciano l'integrità dei nostri angeli motorizzati si chiamano Ethan Zobelle e A.J. Weston : rispettivamente cervello e braccio armato di un gruppo di nazionalisti che ha deciso di stabilirsi in città e ottenerne il dominio, conscio del fatto che per far ciò sarà necessario rompere le uova nel paniere di una certa cricca di motociclisti.
Zobelle è un fine stratega privo di ogni scrupolo che individua immediatamente nella compagna di Clay il bersaglio ideale per dimostrare al colosso grigio di averli grossi, forse addirittura più dei suoi e di non aver alcun timore nell'usarli; architetta quindi insieme a sua figlia il rapimento della vedova di JT, per poi darla in pasto a Wenston e ai suoi uomini.
Stanno per arrivare 4 minuti pesanti, di quelli che ti fanno capire a fondo quanto assurdo è il mondo che tutti quanti fingiamo ogni giorno di non odiare.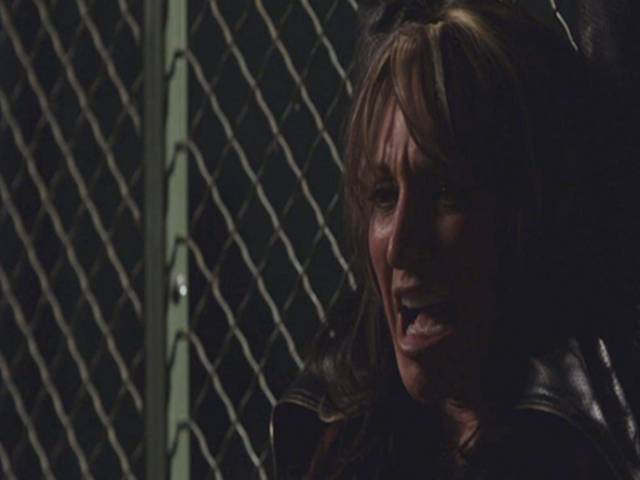 La valchiria è incatenata, impotente e malconcia, munita solamente della sua armatura composta dai capelli eccentrici, dal fido giubbotto in pelle e dai pantaloni ultra-aderenti, oggetti che servono solamente a ricordare a sé stessa e agli altri con chi hanno a che fare, ma che non la possono salvare da ciò che sta per accadere. Gemma si sveglia, forse sorpresa di essere ancora in vita, ma è un attimo prima che lo stupore si trasformi in terrore : è intelligente, lo sappiamo, perciò le appare chiaro fin dal primo momento che è lì per essere tramutata da arma in strumento (di piacere secondo alcuni, di tortura secondo altri).
Wenston e i suoi sgherri arrivano, sul volto una maschera bianca che, chissà, forse vuole innalzarli a novelli membri del Ku Klux Klan, un titolo quantomai deprecabile ma che loro accetterebbero con orgoglio. 3 CONTRO 1.
Quel sadico, depravato, geniale figlio di buona donna che risponde al nome di Kurt Sutter decide di sovrapporre questa scena ad altri rapidissimi quadretti, tutti idilliaci (per quanto possa esserlo la torbida Charming) : Opie è con i suoi figli e li guarda teneramente dormire, Jax e Tara riposano abbracciandosi l'un l'altra, Clay e Tig si sbronzano in santa pace immersi in un uragano di passera e sana violenza. Tutto è esattamente dove deve essere, a parte Gemma.
"Che cazzo volete?! Non lo sapete chi sono!? Non lo sapete quello che posso farvi?! Togliti la maschera brutto bastardo di merda!". Un calcio, dritto tra i gioiellini per altro, è l'unica soddisfazione che Gemma riesce a togliersi perché di lì a poco la camicia va in frantumi per mettere in bella mostra le sue forme esperte ma ancora incredibilmente sinuose e i pantaloni, nonostante gli sforzi da contorsionista, spariscono.
Bisogna godersela quest'ammucchiata visto che la preda è prelibata no? Chissà quante altre volte l'hanno fatto, lo si può intuire dalla leggerezza con cui fanno la conta all'inizio della scena per stabilire chi sarà il primo a spassarsela. Scarafaggi.
Stuprata da 3 balordi contro una scialba rete metallica, privata del suo orgoglio guerriero, umiliata da coloro che teoricamente dovrebbero esserle inferiori e per di più con il beffardo ghigno di Gesù a fissarla per tutto il tempo. E' questa la fine di Gemma Teller? No, non ancora. Il penultimo infame finisce di fare i suoi porci comodi accompagnando il tutto con un bieco e umido ruggito, adesso tocca a Weston. Prima un messaggio per Clay, il vero bersaglio di quest'attacco : "Se non la smette di vendere armi ai negri e ai messicani, noi ti ritroviamo e ti facciamo questo servizio". Poi l'ennesima onta.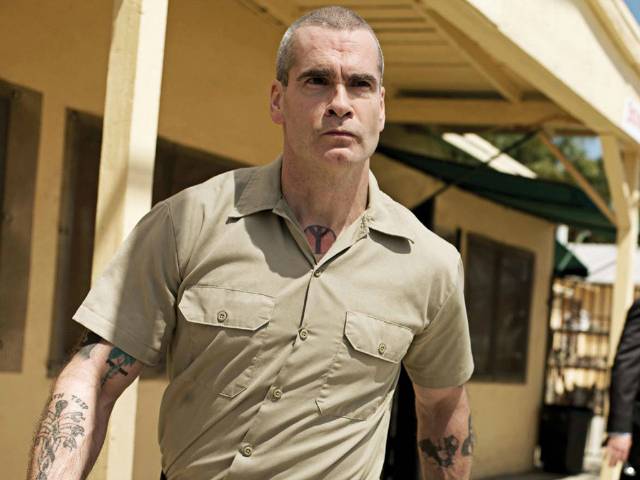 Gemma è ormai assente, il suo corpo è distrutto, il suo viso insanguinato, ma i suoi occhi apparentemente spenti e vuoti hanno visto qualcosa, uno strano tatuaggio forse : questo minuscolo dettaglio sarà la scintilla che piano piano farà risorgere la fenice oscura dal mucchietto di cenere a cui l'hanno ridotta.
Questa non è la fine, è solo la conseguenza più estrema della scelta di essere la Regina dei Sons of Anarchy.